Yeti coolers are made to last a lifetime and reuse over replacement generally makes a product more eco-friendly.
My reusable Yeti tumbler mug is going to be more eco-friendly than a disposable coffee cup with it's plastic lining. In the same way a Yeti cooler that lasts 10+ year is likely going to be more eco-friendly than a cheap cooler that only lasts 1-2 years before breaking and needing to be thrown out.
But how eco-friendly are Yeti coolers when it comes to things like carbon emissions, use of recycled materials and other planetary impacts and overall do they make eco-friendly products?
If you're serious about reducing your carbon footprint, understanding how eco-friendly they are is important. 
How Eco-Friendly Are Yeti Coolers?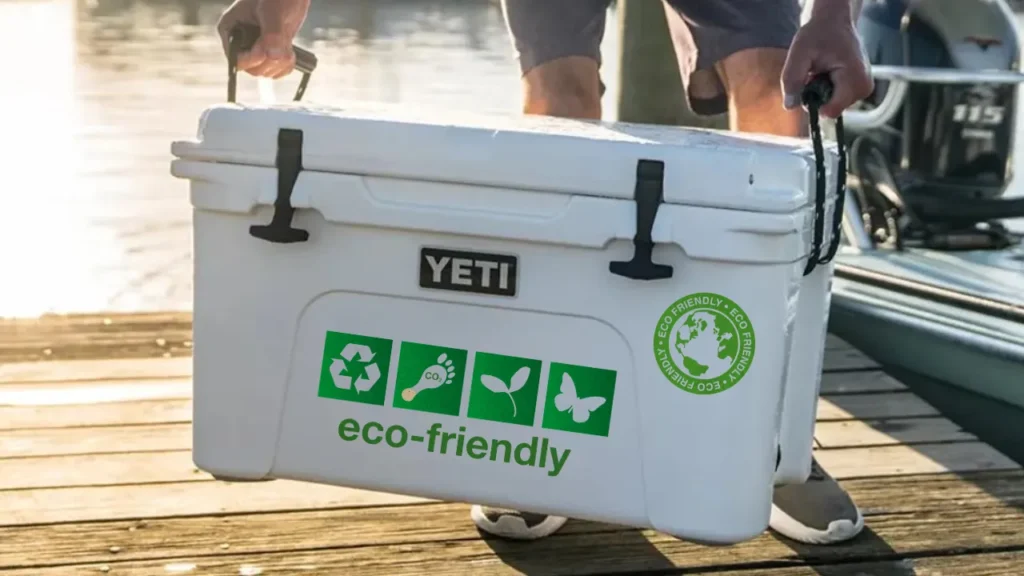 Yeti coolers are relatively eco-friendly because they last for many decades and the company is actively trying to reduce their carbon emissions However, they still have a long way to go.
While their packaging materials are 97% recyclable and they try to avoid sending waste products to landfill, they don't seem to use recycled materials in their products and their products are made primarily overseas – increasing carbon emissions through global shipping and logistics.
Their Biggest Eco-Friendly Feature Is Their Durability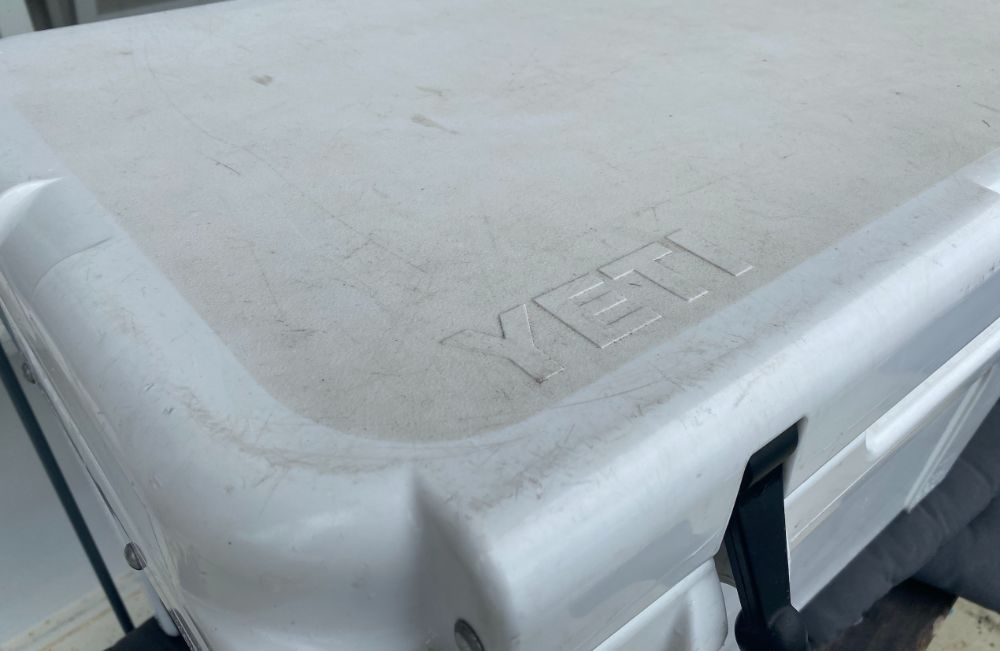 Reuse is better than replacement and the major way that Yeti coolers are in fact eco-friendly is in the fact that you can buy a Yeti product once and reuse it over and over again for years and even decades.
I love my Yeti cooler because the quality just can't be beaten and I know it will last me for many decades to come. My cooler is over 7 years old now with little to no signs of aging (even though I left my Yeti cooler outside) and my Yeti Rambler products are going on 5-6 years old and still work just as well as they did when I bought them. This is just one of the reasons Yetis are worth buying.
All Yeti coolers are designed to last for ages and are much better quality than the cheaper models, which typically only last a few years.
The longevity of Yeti coolers means less wastage in the long run, making them more eco-friendly than most coolers.
Most Yeti Coolers Are Made Outside the USA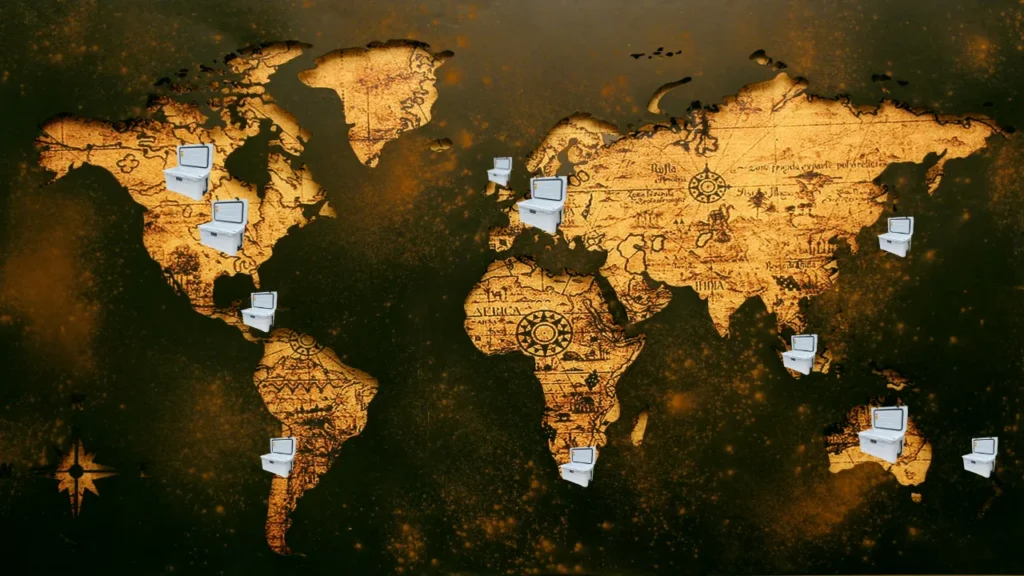 Although Yeti is a proudly American brand, their coolers aren't manufactured in the USA.
Their coolers are made primarily in the Philippines and their tumblers are made primarily in China.
However, the vast majority of Yeti's products are sold in the USA and Canada and Yeti are now growing their sales in markets in Europe, Australia, New Zealand and other markets…all of which aren't the countries in which the products are manufactured.
This overseas manufacturing increases their carbon footprint as there is more fuel and carbon emissions involved in shipping their products to the US and other international customers and then distributing them nationally.
Some Yeti coolers are manufactured locally, but not many of them and there is no real way to guarantee that you'll get a USA made Yeti cooler vs one made overseas.
If you want to support local USA-made coolers and minimize the carbon footprint of transportation then check out this list of the 19 best USA-made coolers on the market. There are quite a few good options there and some even have better performance when compared to Yeti coolers.
Yeti Doesn't Use Recycled Materials During Manufacturing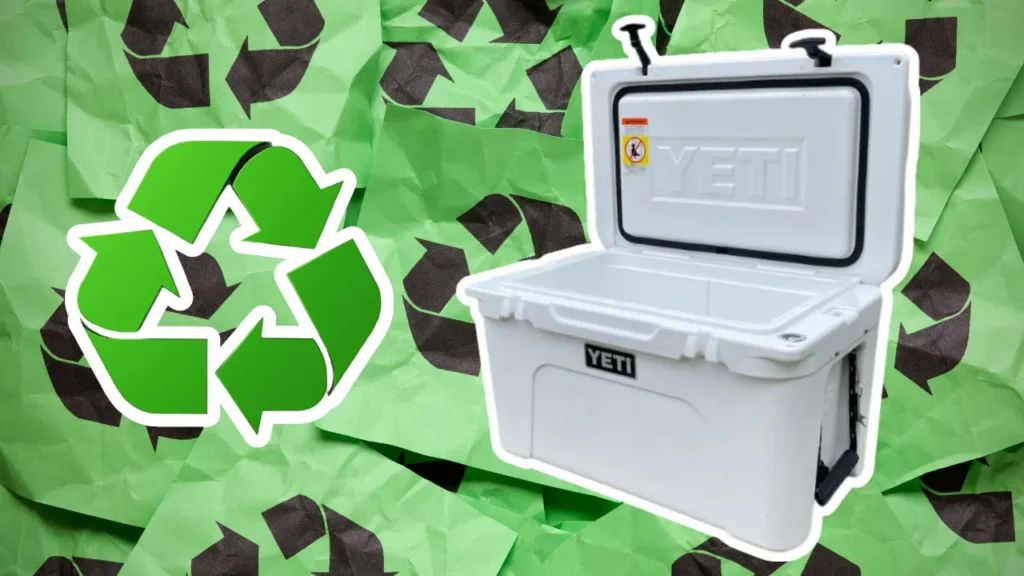 Unfortunately, Yeti doesn't use recycled materials when manufacturing their coolers.
Yeti hard coolers are made from thick roto-molded polyethylene plastic shells, hard inner polyurethane walls and metal closures.
The plastic shells and foam insulations are made from petrochemical materials and as far as I am aware they are not made from recycled plastic. I think the same holds true for the rubber latches, rubber feet as well as the nylon rope handles – they are all made brand new without the use of recycled materials.
It is possible that the stainless steel used in the single pin hinge is made from recycled stainless steel (as a lot of high quality steel is produced this way) but I was unable to find any details about this.
The same goes for their soft coolers, which consist of tightly-woven waterproof outer coverings, inner closed cell rubber foam and metallic zippers. All of which are made from brand new materials and are not made from recycled materials.
Yeti Apparel Does Use Recycled Polyester
In the last few years Yeti converted their hats, hard brims and short and long sleeve t-shirts away from new materials to recycled materials.
This helps to lower the environment impact of these particular products, which is a step in the right direction.
it converted Yeti hats, hard brims, and short and long-sleeve t-shirts from virgin polyester to recycled polyester. As a result, its GHC emissions will fall substantially.

Environment and Energy Leader (Dec 2022)
Yeti Is Actively Trying To Reduce Their Carbon Emissions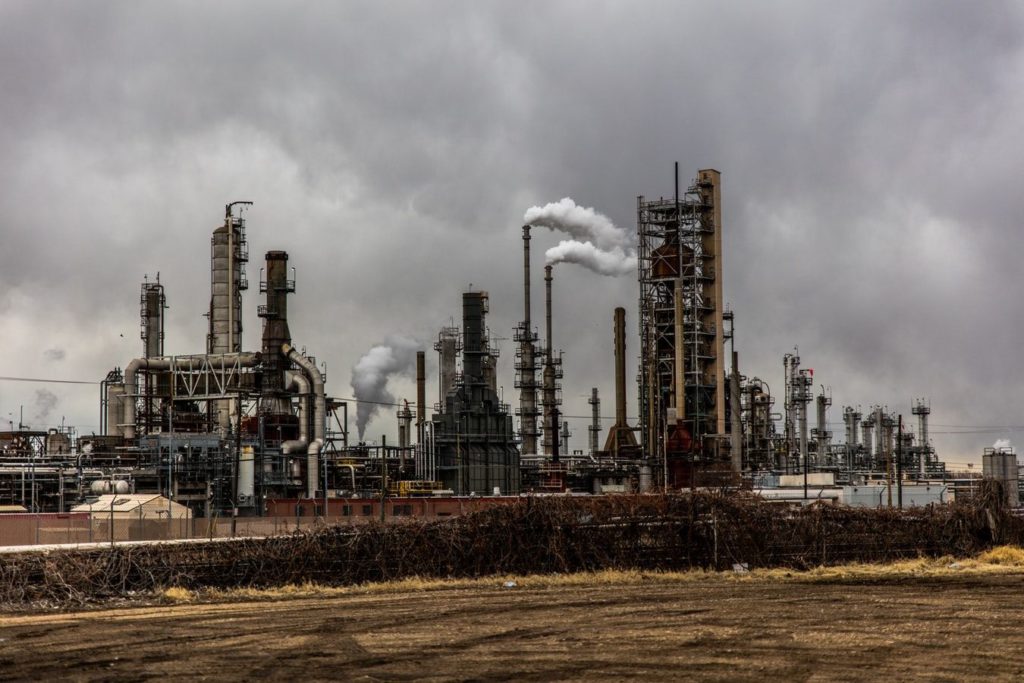 Although quite a large carbon footprint is involved in manufacturing and transporting Yeti coolers, Yeti is actively trying to reduce this.
Their supply chain currently represents 99% of their carbon emissions
It says that its Scope 3 emissions tied to its supply chain represent 99% of its total emissions and include those associated with product materials, third-party manufacturing, and waste management. Because Yeti is rapidly growing, its Scope 3 emissions also increased by 32% from 2020 to 2021.

Environment and Energy Leader (Dec 2022)
It does plan to reduce the growth in these emissions year-on-year through collaboration with their suppliers. But it looks like they don't have direct control over this so it will be interesting to see how this progresses.
They do however source a lot of their local power in the US from renewable sources.
Its Scope 1 and 2 emissions tied to its operations and the fuels it buys from others are falling. Its goal is to decrease those emissions by half and to buy 100% renewable electricity for its US facilities. In 2021, 68% of the electricity it consumed at its US locations came from green sources.

Environment and Energy Leader (Dec 2022)
Despite this scope 1 emissions still grew by 10% in 2021 which has been attributed to increased growth of the company and use of fleet vehicles.
Yeti Is Trying To Use More Eco-Friendly Product Materials
Currently, Yeti uses non-recycled materials to manufacture their high-quality coolers. However, their aim is to maintain the same product quality but use more eco-friendly raw materials in the near future.
They're working with sustainability groups like the Ellen MacArthur Foundation to understand the environmental impact of the manufacturing materials they use and to come up with better solutions so more of their products can be recycled and made from more eco-friendly materials.
You Can't Recycle Yeti Coolers
Unfortunately, you can't currently recycle soft or hard Yeti coolers. The hard coolers are made from thermostat plastics that can't be easily recycled due to the permanent chemical bonds.
In the soft coolers, the fabric DryHide outer shell has tightly-woven fibers that are bonded with a special membrane that makes it water and leakproof, one of the many great features of Yeti coolers.  
Sadly, you can't recycle this outer fabric shell because it's impossible to separate the membrane from the recyclable fabric. 
The inner walls are made from closed cell rubber foam, which also isn't recyclable and the same goes for the metal zipper.
That said, watch this space as I wouldn't be surprised if Yeti coolers are recyclable in the coming years.
Yeti's Packaging Material Is 97% Recyclable and Compostable 
A Yeti cooler's packaging material is eco-friendly because it's 97% recyclable, compostable and reusable.
They use good quality and biodegradable fiber-based boxes that you can place on your compost heap or reuse when shipping or storing your own items. 
Below you can see my initial Yeti cooler unboxing and you can see that cardboard box it was shipped in is recyclable but it did come covered in a plastic bag. I'm not sure if they still ship the products like this as this was 7 years ago now:
Yeti Avoids Sending Products To Landfill
Yeti seems committed to being more eco-friendly because they try their best to prevent their obsolete products from ending up in a landfill.
Aside from encouraging customers to upcycle old products, Yeti works with third parties to donate broken or old products or recycle parts where they can.
For instance, in 2021 they prevented 310,000 pounds of products from ending up in a landfill. 
So Are Yeti Coolers Eco-Friendly
I would say that overall YES – Yeti coolers are eco-friendly. This is primarily because of their longevity and durability. They will more likely last you a lifetime and could very well be the last cooler you need to buy and could even be passed down from generation to generation – reducing future production of coolers and saving the environment from old cooler waste.
However, they are not eco-friendly in terms of the materials they use given they are made from brand new plastics that are not recyclable at the end of their life and will take hundreds or thousands of years to break down.
They also have increased carbon emissions compared to some USA made coolers due to the fact that their products are made overseas.
Still, there isn't really another company out there making "eco-friendly" coolers – or at least not to the quality of Yeti coolers. So there doesn't seem to be better eco-friendly options.
As someone who wants to reduce their impact on the environment I do think Yeti coolers are a nice eco-friendly option simple due to how long they will last you.