When most people see a Yeti microphone or cooler, they know that the quality is second to none. I've owned my Blue Yeti microphone even longer than my Yeti cooler and both of them are now more than 7+ years old and still going strong.
Since both products have great quality in common, you may assume that the same company makes them. But is Yeti Microphones and Yeti Coolers the same company?
Yeti microphones and coolers are NOT the same company. Baltic Latvian Universal Electronics LLC (or BLUE Microphones) is owned by Logitech and makes Yeti microphones. Yeti Holdings, a completely different company, manufactures Yeti coolers and other outdoor products. 
Both are American companies that create excellent quality products but that's where their similarities lie. They are in no way related to each other, other than through the same "Yeti" name of their products.
If you're a fan of or own a Yeti cooler or Yeti microphone, you'll be interested to learn about the differences and similarities between the two companies. Just like the differences between Yeti cycles and coolers, the companies share the same name and little else.
But interestingly, it seems that most companies I've researched that use the name Yeti are well know for making extremely high quality products.
Yeti Microphones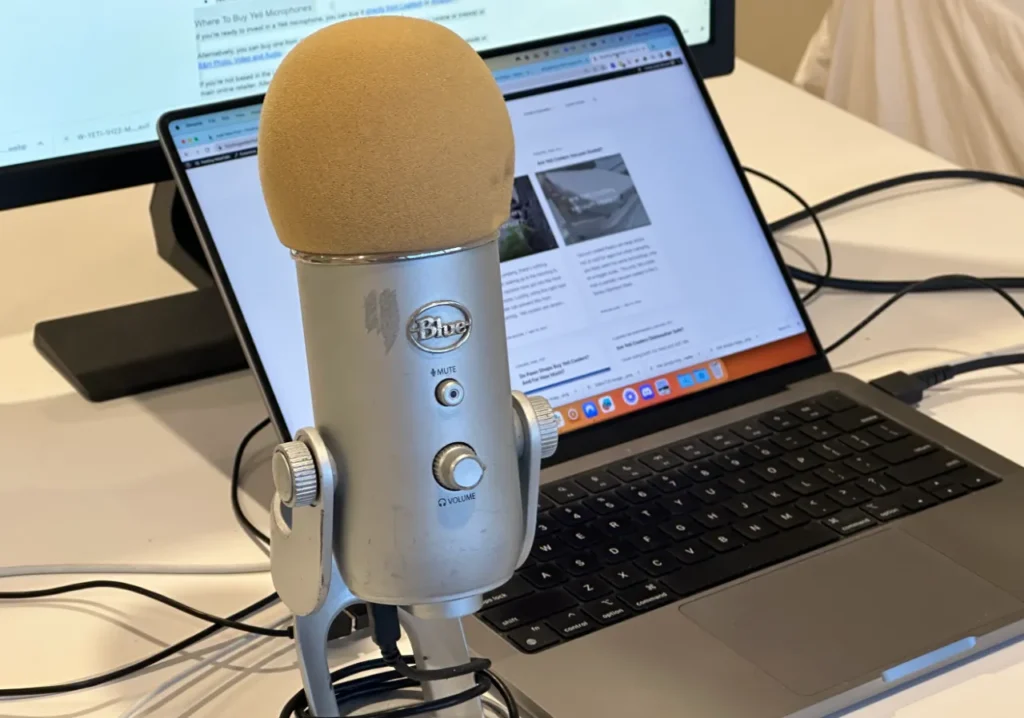 BLUE Microphones is a subsidiary of Logitech, a company that produces great quality audio equipment, like microphones, speakers, recording devices, and accessories.
It was founded in 1995 in Latvia by a recording engineer and musician, but it is now an American company and headquartered in California.
The company owners sold it in 2008 to Transom Capital, an American private equity company, who went on to sell it to The Riverside Company.
However, it became a subsidiary of Logitech in 2018 and they now sell all Yeti audio products, such as:
Standard Yeti microphone
Yeti X
Yeticaster
Yeti Nano
I personally bought my Blue Yeti microphone back in 2013 when I first started working full time online podcasting and creating YouTube videos and 10 years later it is still working great.
Randomly, it was actually Yeti microphones that first led me to discover Yeti coolers in 2016 (before Yeti were the household name they are today). But that is another story.
Where To Buy Yeti Microphones
If you're ready to invest in a Yeti microphone, you can buy it directly from Logitech or Amazon. 

Blue Yeti USB Microphone
Instantly start recording and streaming on Mac or PC with this high quality USB microphone. Feature 4 pickup patterns for flexibility recording and onboard audio controls.
Produces clear, powerful, broadcast-quality sound for YouTube, game streaming, podcasting, Zoom calls and music.
Buy Now at Amazon
Alternatively, you can buy one from one of their approved retailers, such as Best Buy (online or instore) or B&H Photo, Video and Audio.
If you're not based in the US, you can likely buy a Yeti microphone from your country's Amazon website or main online retailer. Alternatively, you should be able to find them locally in reputable audio stores.
Yeti Coolers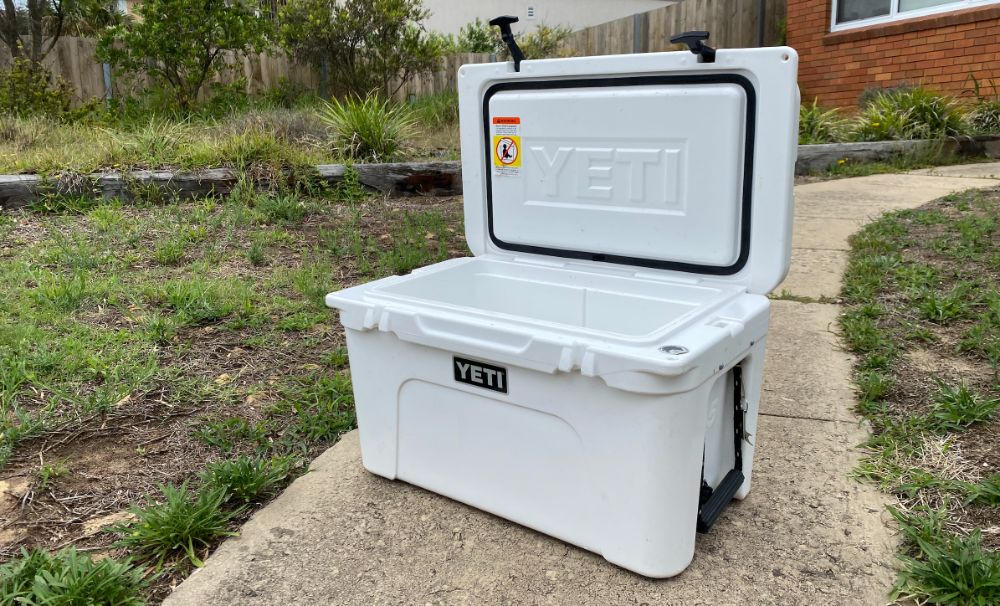 Yeti coolers are made by Yeti Holdings, which was started back in 2006 by two brothers, Ryan and Roy Seiders. The company was born out of a desire to produce a better quality cooler than what was currently available.
They started by selling coolers only but soon realized that there was a huge market for other upmarket and superior quality outdoor equipment. If you're interested you can see what the original Yeti coolers look like – it's wild to see how far they have come over the years.
Today they sell a range of other popular products like: 
Water bottles
Camping equipment
Backpacks
Insulated tumblers
Apparel
Yeti Holdings is headquartered in Austin, Texas and their biggest competitors are ORCA and RTIC Coolers.
Interestingly, RTIC coolers was also started by 2 brothers but the RTIC brothers and the YETI brothers are 2 different brothers. They aren't the same or related in any way and Yeti actually filed a lawsuit against RTIC coolers and RTIC was forced to redesign some of their products and pay a fee to Yeti.
Where To Buy Yeti Coolers
Yeti coolers are sold in their official online store and you'll have access to it if you're based in one of these countries:
USA
Canada
UK
Australia
New Zealand
Ireland
All EU countries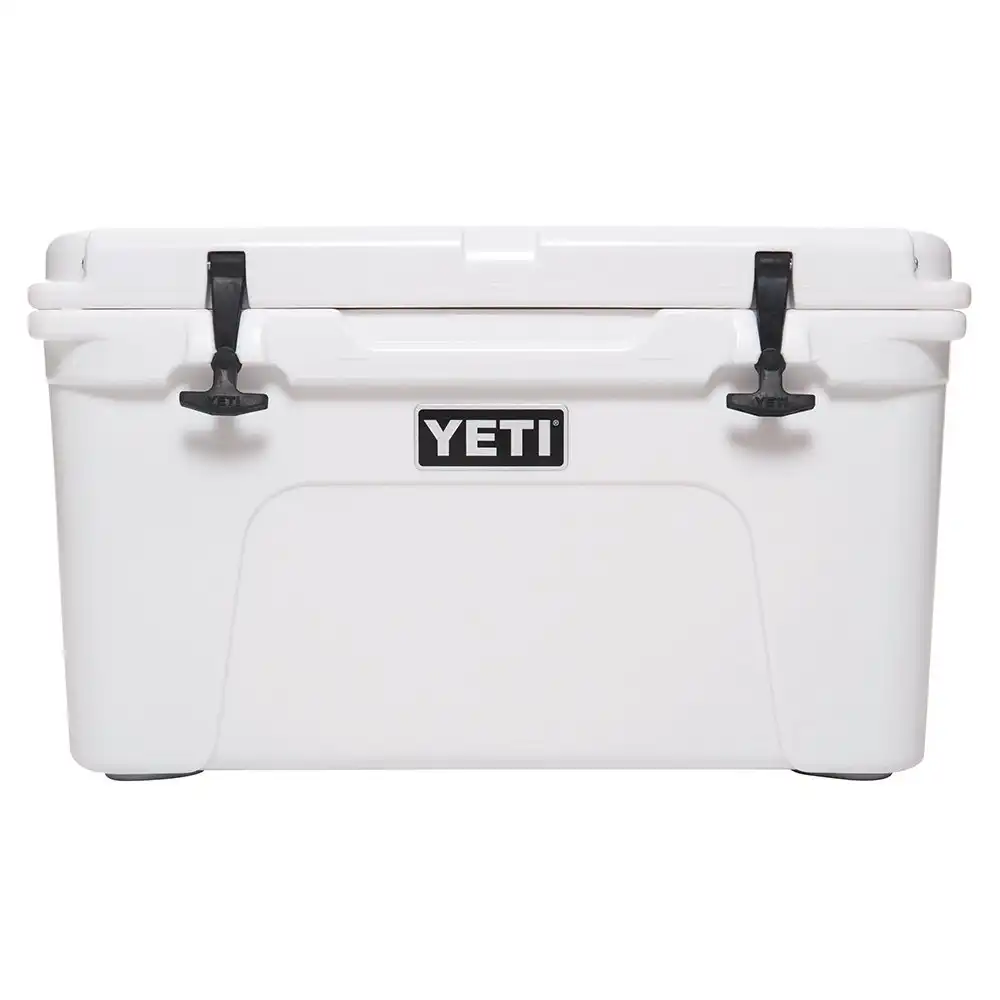 Amazon also sells Yeti coolers or you can visit one of Yeti's physical stores in the following states: 
Arizona
California
Colorado
Florida
Illinois
New England
South Carolina
Texas
Alternatively, you can buy a Yeti cooler from one of their approved retailers. This is recommended as you don't want to buy a fake Yeti from a non-authorized seller.