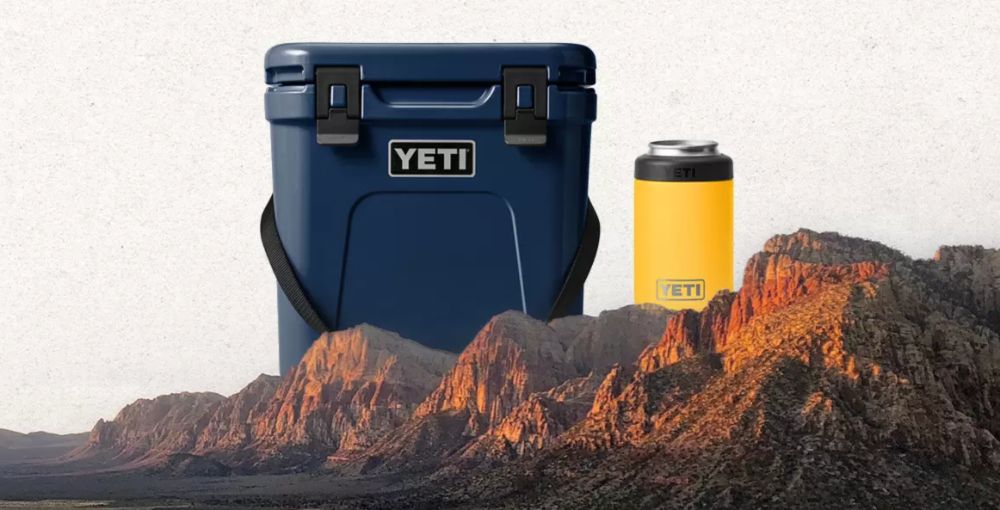 With Father's Day quickly approaching we all know that Dads can be some of the most difficult people to know what to buy for.
But this year Yeti has made it easy with a special fathers day offer.
Spend $150 or more on Yeti products and receive a free Yeti Colster, valued at $25, in your choice of stainless steel, black, navy or alpine yellow.
The special father's day promotion will run from between 6/2/2022 12:00 am CT through 6/15/2022 11:59 pm CT or until stocks last.
Click Here To See The Father's Day Sale At Yeti.com
The Yeti Colster is great at keeping Dad's beers cold and uses vacuum insulated technology to keep beers colder than any foam koozie.
With Yeti recently releasing the limited edition Alpine Yellow range there really isn't a better time to buy some of these Yeti products, even if it isn't actually for your Father.
Below are some great Yeti products at or around the $150 mark to qualify for the special offer:
Yeti Hopper Flip Cooler

The Yeti Hopper Flip is the one of the best soft sided coolers on the market.
It features thick insulation, waterproof zippers and is made from the toughest and most durable waterproof, scratch proof and puncture resistant materials.
It'll keep ice cold for 1-2 days and is perfect for Dad's lunches, short fishing trips, tailgating or even backyard BBQs.
The Hopper Flip comes in 3 different sizes – 8, 12 and 18
See the latest price of the Yeti Hopper Flip Cooler at Amazon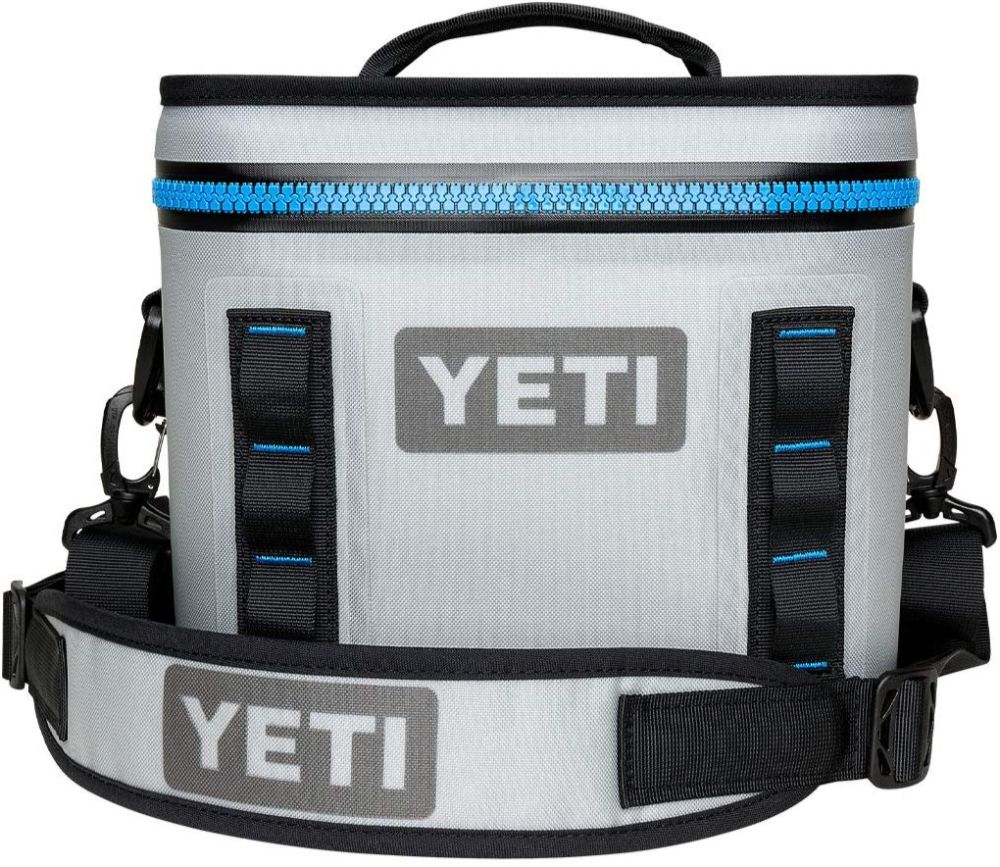 Yeti Roadie 24

The Yeti Roadie 24 is Yeti's smallest hard cooler and it packs a punch keeping drinks and ice cold for 2-3+ days at a time.
It features a hefty haul rope handle, new QuickLatch latches to make closing the lid simpler and easier and features a taller and slimmer design than any of Yeti's other coolers. You can check out my full review of the Yeti Roadie 24 or compare the Yeti Roadie to the Yeti Hopper Flip coolers to decide which one is best for your dad (or you).
Great for keeping your lunch on ice during the day or even for weekends away.
See the latest price of Yeti Roadie Coolers at Yeti.com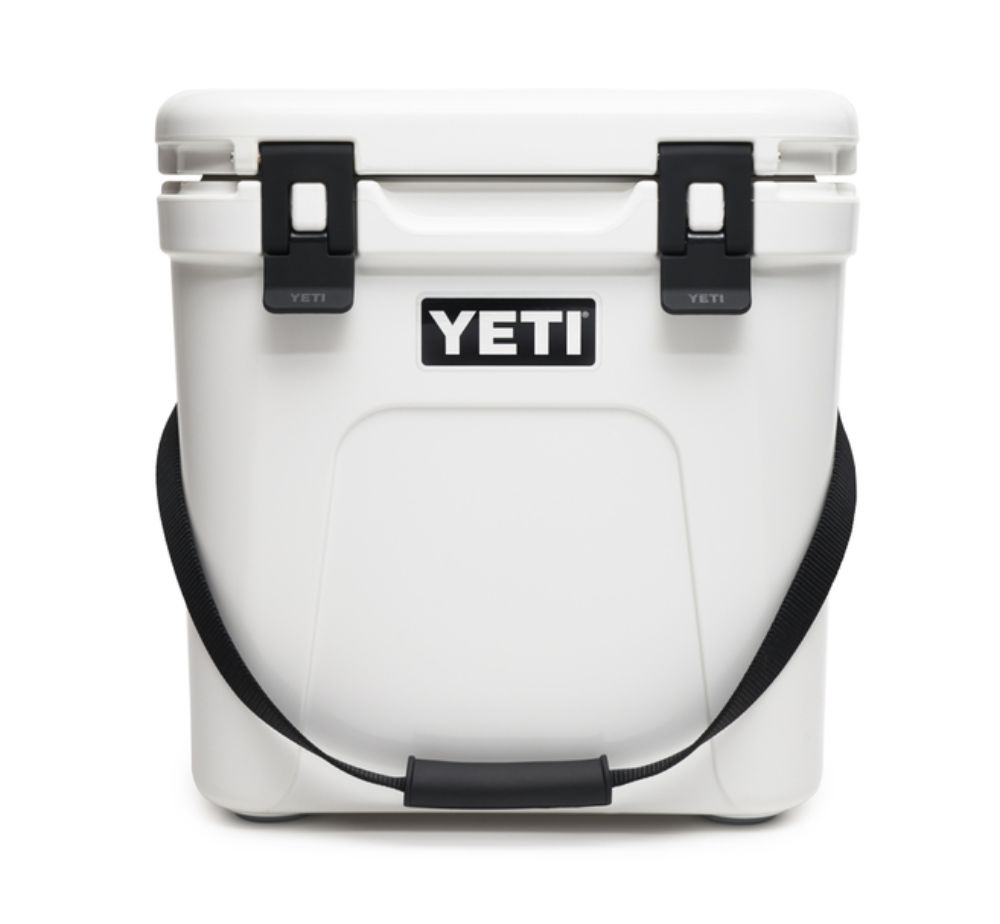 The Fully Loaded Loadout Bucket

The Yeti Loadout is more than just a bucket, it's how buckets should be. Read my full Yeti Loadout Bucket review.
It's thicker and more durable than a regular bucket with a much better and more comfortable handle, which makes carrying heavy loads so much easier.
It's got a non-slip rubber base so it won't slide around and a lipgrip handle for easy carrying. It's the best 5-gallon bucket money can buy.
You can also load up on accessories like the strong and sturdy lid which can support up to 300 lbs, the lift out caddy and the utility belt.
See the latest price of the Yeti LoadOut Bucket at Amazon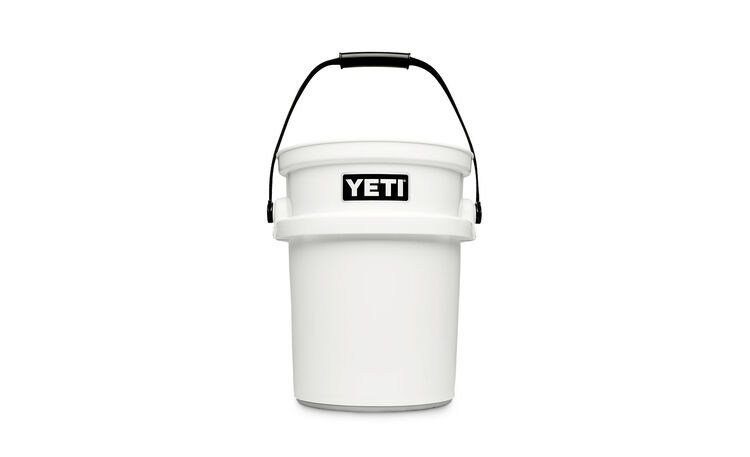 Lowlands Blanket

If your dad is like mine and he loves concerts and picnics with the family then the Lowlands Blanket is the picnic blanket you wish you owned.
It's made from high quality fabrics, is waterproof on both sides, resistant to pet hair and easy to wash. It's also super comfortable to sit on and packs away easily. See my full Yeti Lowlands blanket review.
If I had to request a Yeti father's day present from my kids this would probably top the list for me.
See the latest price of the Yeti Lowlands Blanket at Amazon