It can be a little confusing at first when deciding what to wear under a wetsuit as a female. Comfort, warmth, modesty, and function are all valid concerns.
Luckily, there are a lot of solid options that you can choose from to feel comfortable and to say warm in your wetsuit.
Women will usually wear a bikini or one-piece swimsuit under their wetsuit when surfing or diving and many modern wetsuits are designed so that you don't wear anything underneath them (just like with modern swimsuits).
Sports bras, spandex shorts, rash guard, skin suit, tri-suit or even regular underwear and other alternative options if you don't have a swimsuit and don't feel comfortable wearing nothing under your wetsuit.
The most important consideration is that your base layer is form-fitting to avoid bunching and provides enough insulation for the conditions you'll be surfing or diving in.
Below you'll find the pros and cons of each option, a few additional considerations for each choice, and some things that you should definitely avoid.
1. Bikini Bottoms (and Top)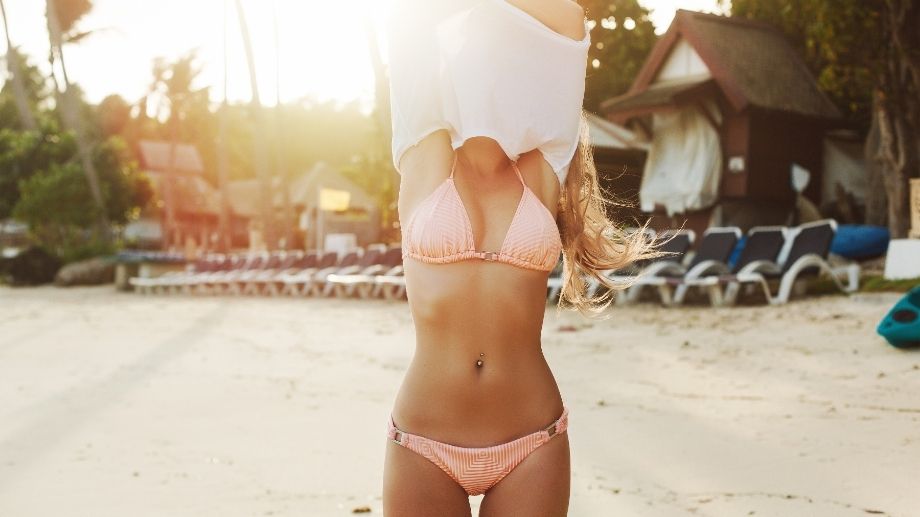 The most common item women choose to wear under their wetsuit is a bikini. It's small, form fitting so doesn't bunch up and provides you with modesty when putting on and taking off your wetsuit.
Some women will opt for bikini bottoms only under their wetsuit and wear nothing over their bust and this is completely normal, while other women prefer to wear a bikini top as well.
It depends on the wetsuit and what you personally feel comfortable in. Both are acceptable options.
A bikini is an easy and convenient layer for women to wear under a wetsuit, but not every bikini is fit for the task.
Wetsuits work by trapping a thin layer of water between the wetsuit and your skin. This water is warmed quickly by your body heat and insulates you from the cold outside.
A wetsuit needs to fit flush against your skin to prevent too much cold water from entering and too much warmed water from escaping.
Bikinis with large string ties or loose layers of fabric (like skirtkinis) will cause lumps and prevent your wetsuit from working effectively. You should also steer clear of bikinis with clasps and bulky decorations.
Your wetsuit is going to be pressed tightly against your body for hours at a time. Anything solid between you and it can become pretty uncomfortable pretty quickly.
Not to mention, clasps and decorations may snag and tear your wetsuit while putting it on or taking it off. Neoprene isn't the most durable fabric, after all.
And finally, avoid string bikinis, micro bikinis, and bandeau tops — which can easily slip off or twist out of place under your wetsuit.
The best bikinis to wear under a wetsuit are those with thick straps that don't tie and offer plenty of coverage and support.
2. One Piece Swimsuit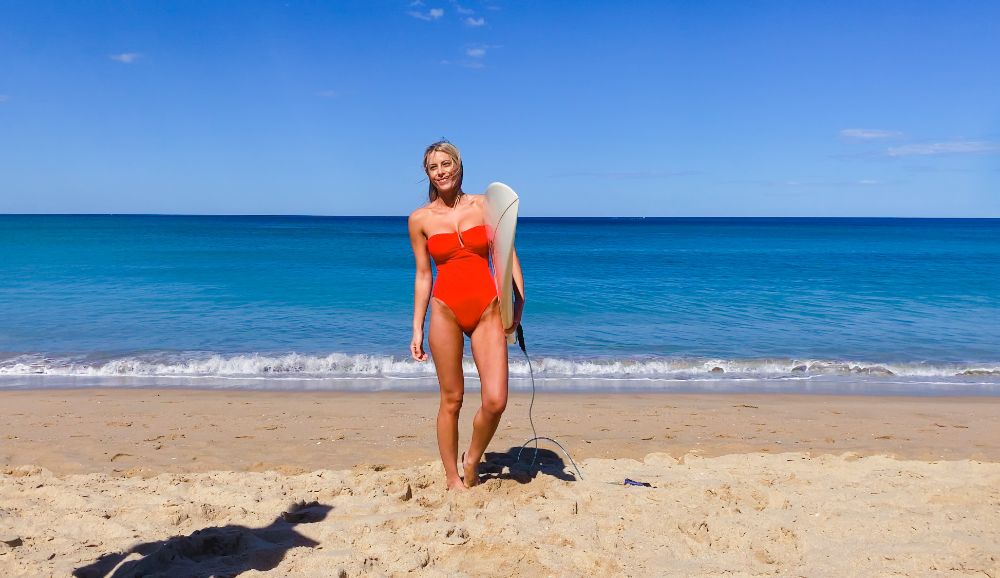 A one piece swimsuit offers all the same advantages of a bikini but has the added benefit of staying in place better when you take your wetsuit off.
The downside of a one piece swimsuit is the extra material will trap more water than a bikini would and this will cause your wetsuit to work less effectively and you'll get colder faster. But if this is the swimsuit you have then go ahead and wear it.
You'll still want to avoid clasps, knots, ties, bulky decorations, and any loose or hanging layers of fabric, like skirts or kimonos.
Otherwise, a one piece swimsuit makes the perfect layer to wear under a wetsuit.
3. Nothing At All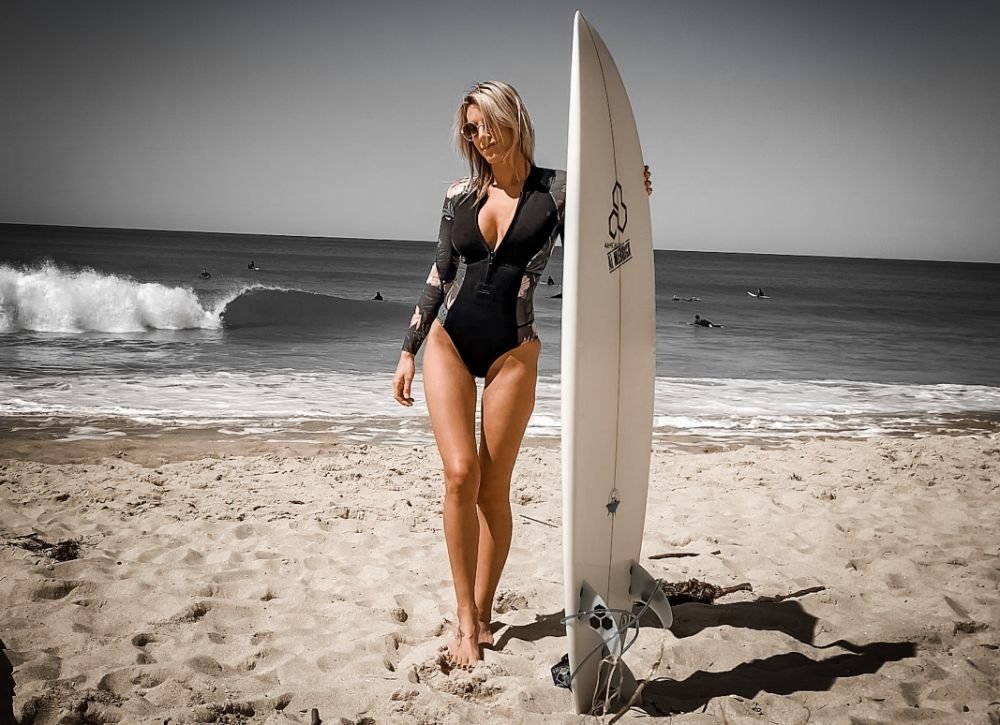 Going commando under a wetsuit is a surprisingly popular option. It's commonly considered the most comfortable way to wear a wetsuit and many modern wetsuits for women are now designed to be worn with nothing underneath, much like a swimsuit but one that keeps you warm.
Movement will feel a little more free and you won't have to worry about your bikini bottom sliding out of place and being unable to readjust (it wasn't meant to be a thong).
If looking good in a wetsuit is a concern, some women prefer not to have lines from wearing a swimsuit under their wetsuit and you'll also tend to feel more comfortable.
But going au natural does have its downsides.
If you're prone to chafing in a wetsuit, you know the armpits and crotch are two of the most common areas. Without an added layer of protection, you may regret your bold choice. This chafing is rare in modern wetsuits but it can still occur especially if your wetsuit is too small or it's too big. Click here to learn how to make sure a wetsuit fits you properly.
Hygiene also becomes a concern, particularly for rented wetsuits.
What if the person who used it before you also decided to go naked underneath? What if they're one of those people who pee in their wetsuit? (no judgement, of course). You can always clean your wetsuit properly and nowadays there are good wetsuit shampoos or natural wetsuit shampoo alternatives that you can use to keep everything fresh.
The O'Neill Wetsuit cleaner is a great option for keeping your wetsuit clean after usage.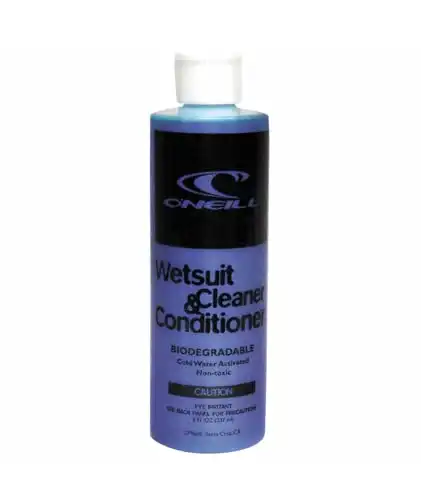 And lastly, if modesty is an issue, consider if you'll be changing in a public setting and make sure you've got a towel to cover up as you take your wetsuit off.
4. Sports Bra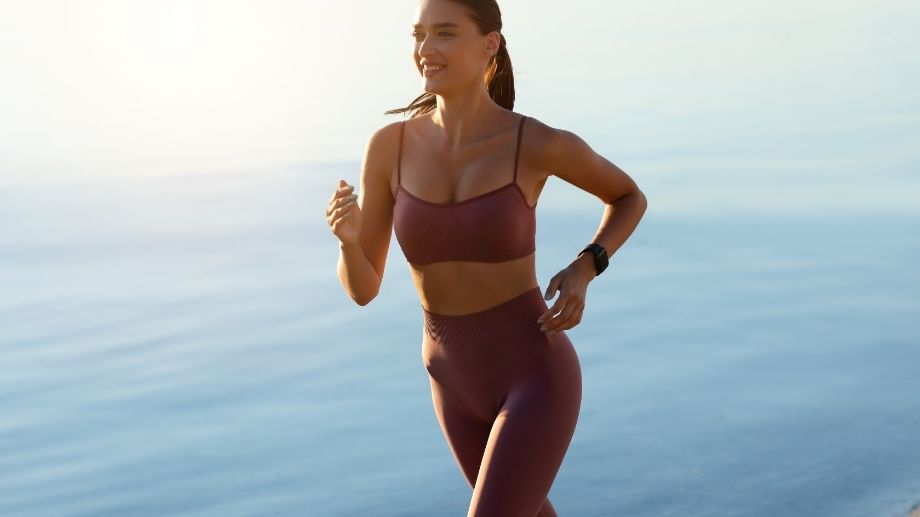 A sports bra is more or less equivalent to the ideal bikini top when worn under a wetsuit. It's supportive, stays in place, and offers protection.
Because sports bras are meant to withstand exercise and sweat, they handle moisture and the rigors of diving and surfing well too.
Just make sure that you wear can handle salt or chlorinated water and it doesn't have padding which will absorb water.
5. Lightweight Underwear (Without Underwires)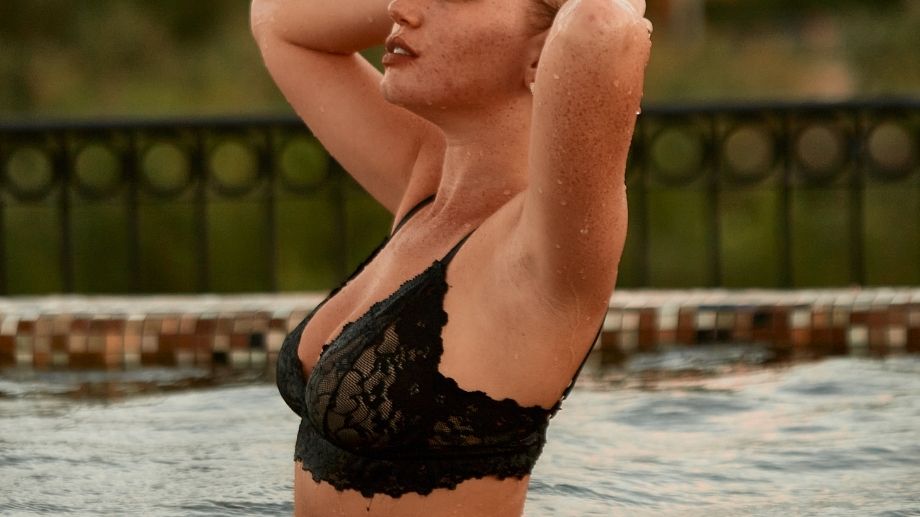 While regular underwear isn't the ideal thing to wear under a wetsuit if you don't have a swimsuit or find yourself in a pinch them some underwear will work just fine under a wetsuit.
The thinner and lighter the underwear and the tighter fitting the better. G-string undies are better than boyshort undies as there is less material and it's less likely to bunch up.
Bras without padding and underwire are ideal. Just make sure they are too delicate as the salt water, chlorine and/or the rubbing up against the wetsuit can damage some underwear.
6. Diving, Bicycle, Or Compression Shorts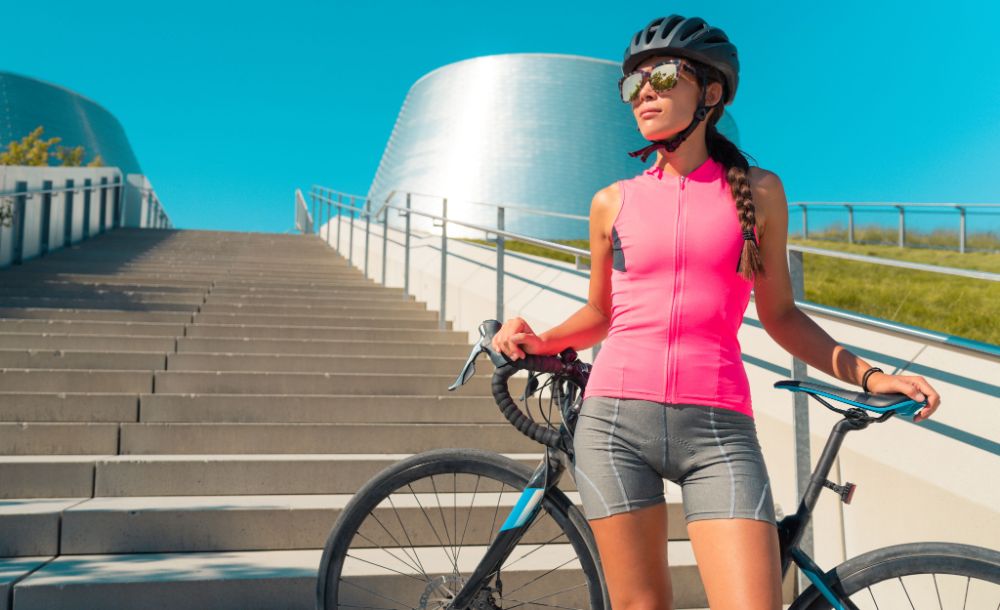 Whether made for biking or diving, spandex shorts make a perfect pair with a sports bra. They're durable, meant to handle moisture, and stay in place with any amount of movement.
A sports bra with a pair of spandex shorts act like a more functional bikini when worn under a wetsuit.
You just have to be careful when putting on your wetsuit that everything doesn't bunch up as this will be quite uncomfortable.
The smaller the legs of the shorts generally the better.
7. Insulated Rash Guard
Wearing a rash guard is usually enough for diving or surfing in warmer waters.
In cooler waters, a tight-fitting rash guard can be worn beneath a wetsuit for extra warmth but this will only work if the rash guard itself is insulated.
If it's just a regular rash guard with no insulation it's going to retain water under your wetsuit making your colder and it's likely to bunch up so it's generally not a good idea.
The exception to this is if you find a rash guard helps to minimize chafing, which it sometimes can.
8. Full Body Skin Suit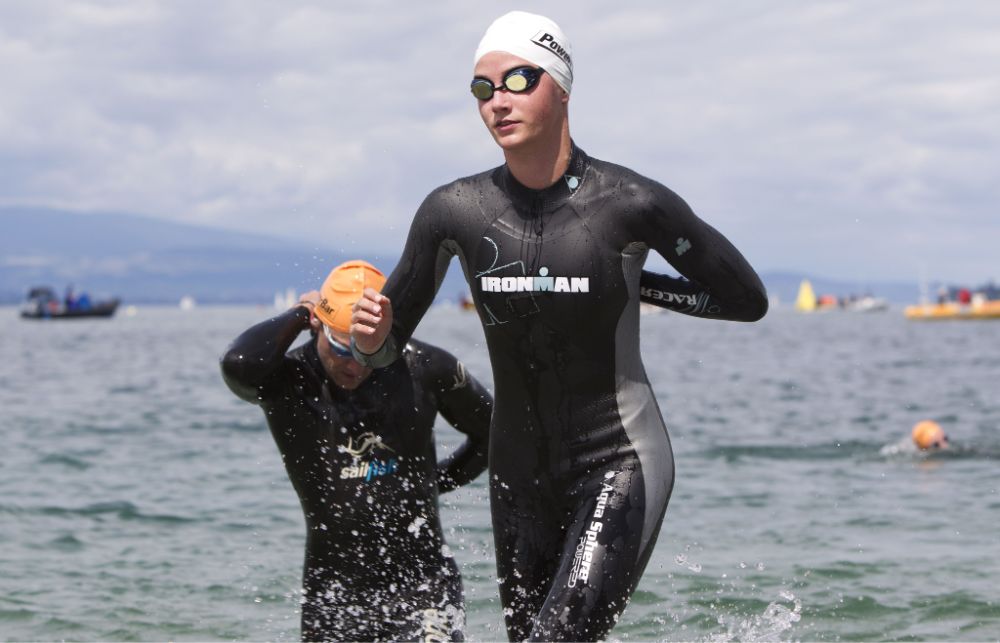 A skin suit is a lightweight, stretchy, full-body lycra or neoprene suit. Like rash guards, they can be worn on their own or under a wetsuit, depending on temperature.
Also like rash guards, skin suits provide additional protection and warmth when worn under a wetsuit.
9. Tri-Suit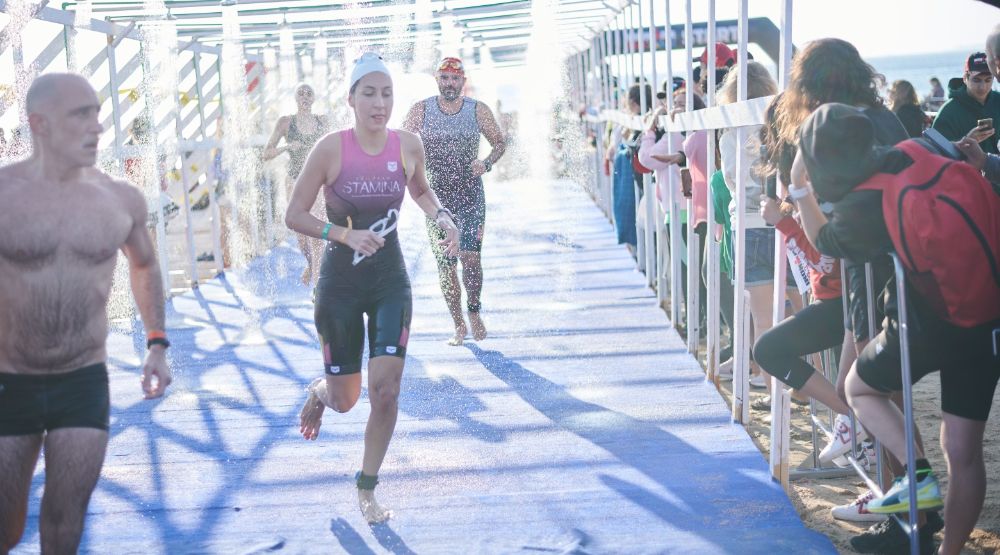 A tri-suit, or triathlon suit, is a form-fitting one or two-piece suit made of high-performance fabrics.
As you may have guessed by the name, tri-suits are designed for triathletes — but they happen to make a great wetsuit base layer for high intensity activities like surfing or diving as well.
They also tend to keep the arms free while focusing on adding warmth around your core and upper legs. This can help to keep your core body temperature warm while giving your arms freedom of movement which is great for swimming and surfing.
What NOT To Wear Under A Wetsuit As A Female
There are some things that you can wear under a wetsuit if you really want to but that you probably shouldn't for one reason or another.
Loose Fitting Rash Guard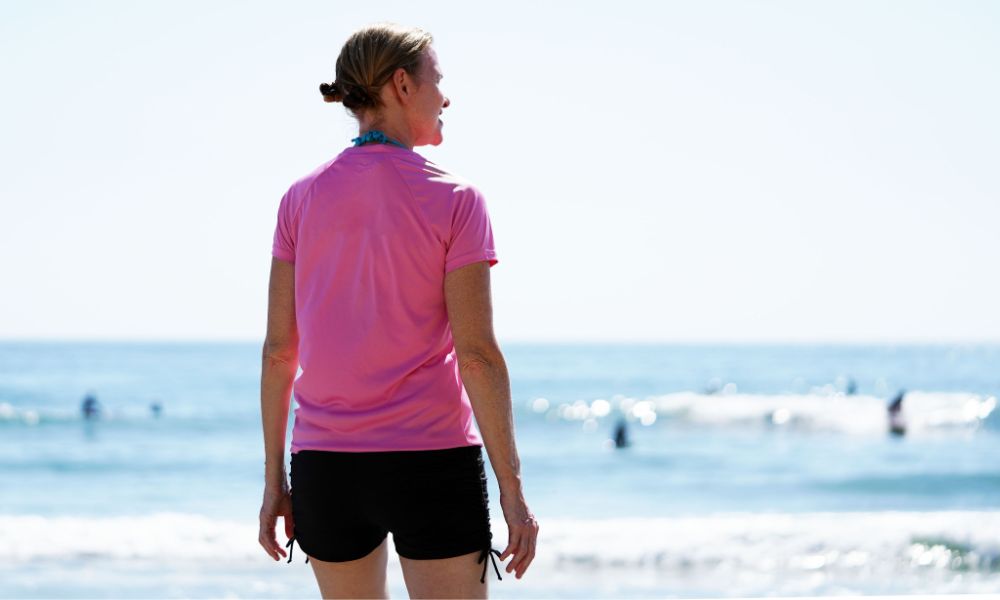 A loose fitting rash guard has too much loose fabric to be worn under a wetsuit.
All the bumps, lumps, and folds will become uncomfortable quickly and putting the wetsuit on will likely cause it to bunch up dramatically.
Even if it doesn't bunch up the rash shirt is going to retain water and that's going to make you colder than if you didn't wear one.
Board Shorts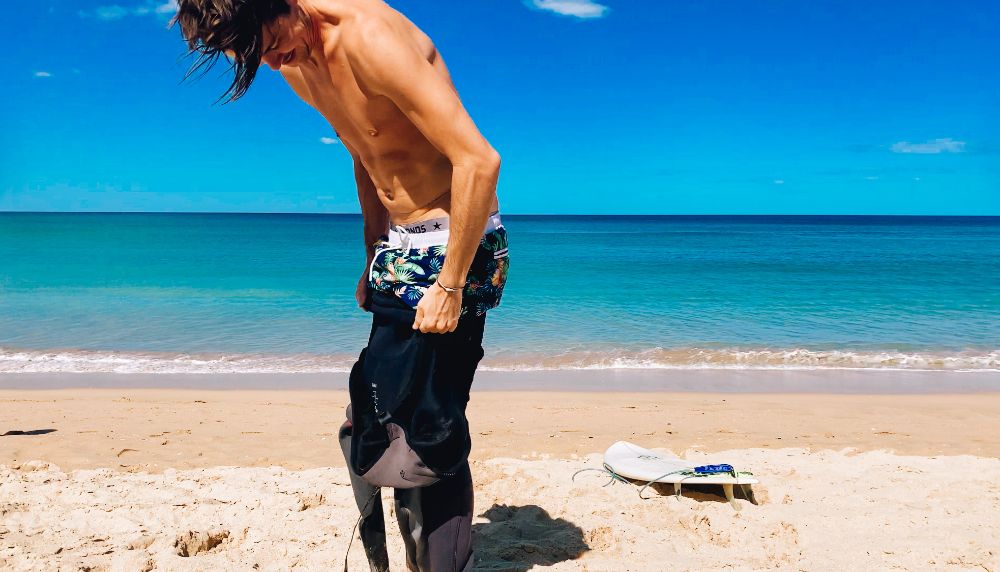 Like loose rash guards, board shorts just have too much loose fabric to wear under a wetsuit. You'll find yourself adjusting and pulling at them all day.
You're much better off wearing something form-fitting, like bike shorts or bikini bottoms.
Certain Types of Underwear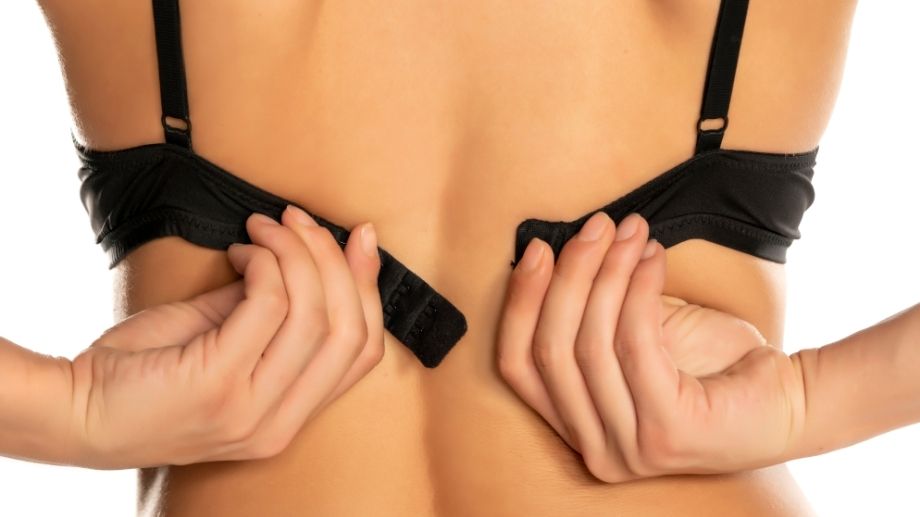 A standard bra and pantie set generally shouldn't be worn under a wetsuit.
For starters, they're not meant to handle the rigorous movement of diving or surfing. Ripping, tearing, and moving out of place are extremely likely.
Additionally, most are made of cotton — which is one of the worst fabrics at managing moisture. If your bra has extra padding then it's going to absorb even more moisture.
Loose fitting underwear will sag when it gets wet and underwear with extra material (like boyshort undies) can bunch up.
Can You Wear Nothing Under A Wetsuit As a Female?
Many women prefer to wear nothing at all under their wetsuit and this is completely normal. In fact, many modern swimsuits are designed so that you don't need to wear anything at all underneath them.
Wearing nothing underneath your swimsuit allows for less restricted movement while diving or surfing and prevents base layers from sliding out of place or bunching up. It also looks really good as you don't have lines from your bikini showing under your wetsuit. Many girls choose to wear wetsuits with nothing underneath while they are surfing.
While it works well for some, it certainly has its downsides.
Going naked offers no protection from chafing in the armpits and crotch — an anti-chafing gel may help.
If you'll need to change in or out of your wetsuit in a public space, modesty may be a concern.
Hygiene (especially when it comes to rental suits) is another big issue. I'd recommend only going commando in your own, personal wetsuit.
What Should You Wear Under A Rental Wetsuit As A Female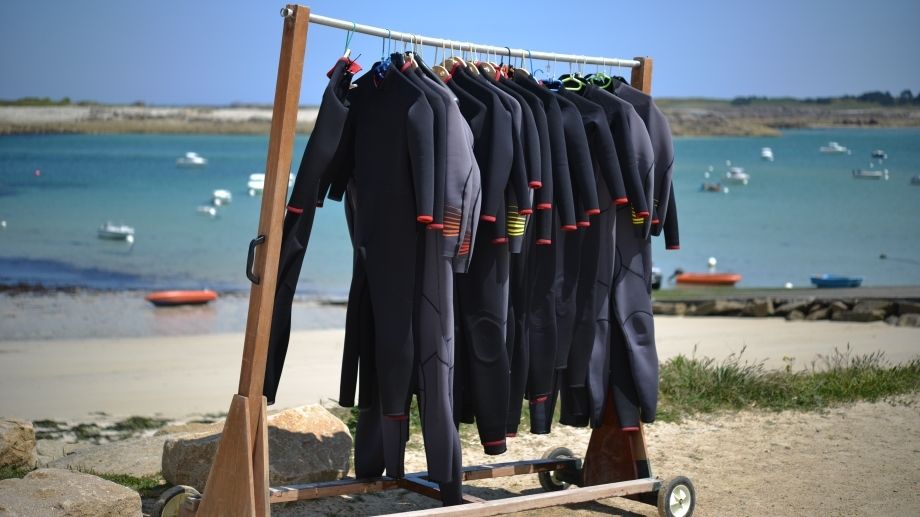 In general, the same rules apply to a rental wetsuit that would apply to your own.
Avoid wearing anything that may cause lumps, anything with solid decorations or clasps, and anything with loose fabrics.
A bikini, one piece, sports bra with spandex shorts, rash guard, full-body skin suit, or tri-suit should do the trick.
Just avoid going bottomless due to hygienic concerns.
Final Thoughts
Deciding what to wear under a wetsuit as a woman doesn't have to be complicated.
In fact, the considerations for what women should wear under a wetsuit are almost exactly the same as what men should wear under a wetsuit — something that is form-fitting to prevent bunching and provides adequate warmth and protection.
The best things for women to wear under a wetsuit:
Bikini
One-piece swimsuit
Nothing at all
Sports bra
Spandex shorts
Rash guard
Skin suit
Tri-suit
Just avoid wearing a loose rash guard, board shorts, or underwear. And if you're renting, wearing at least bottoms is a wise choice.