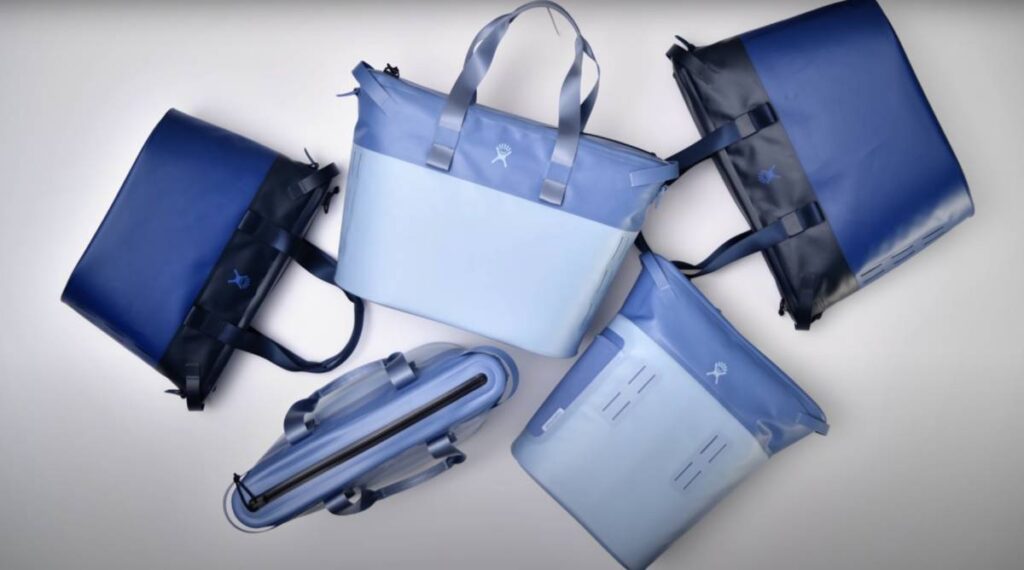 Hydro Flask is one of if not THE biggest name in the insulated bottles and tumblers industry. Now they've branched out in creating soft coolers and insulated tote bags as well, competing with the likes of Yeti. 
While Hydro Flask manufactures amazing products, there are some potential problems with their coolers that you may want to be aware of before you buy. 
Some problems with Hydro Flask coolers are that they do not have the best ice retention, they are extremely expensive and the build quality does not compete with big-name brands. Aesthetically there is a limited amount of colors with only one external water bottle pocket. 
If you're looking to buy yourself a new cooler and are interested in the Hydro Flask range, read through these common and potential problems so you can make an informed decision.
1. The Ice Retention Isn't The Best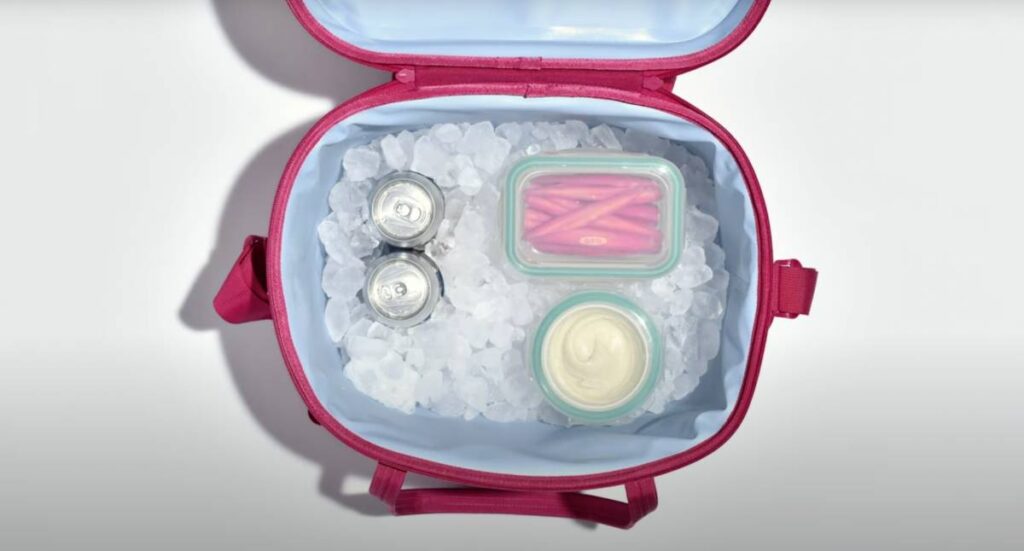 Ice retention is one of the most crucial features to look out for when you're buying a new cooler. You want your cooler to be able to retain the ice if you're planning on using it to store meats and keep them cold or frozen or take it on long camping or adventure trips. 
One of the most problems users have noted about the Hydro Flask coolers is that the insulation layer is not as thick as other competitive brands.
The Hydro Flask cooler can only hold ice for 1-2 days, whereas Yeti coolers can stretch this time to 3 days. 
Below you can see a video where the Hydro Flask is pitted against the Yeti, Ozark Trail and Orca soft coolers. While this is an older version of the Hydro Flask cooler (they have now been upgraded) the lower ice retention seems to still remain.
The winning cooler kept the ice cool for 40 hours, whereas the Hydro Flask only lasted 29 hours.
For short trips to the beach or a day hike this won't be much of a problem and honestly less insulation can mean your bag is lighter and less bulky. But for longer trips where you want to keep things cold for longer Hydro Flask might not be the best option.
To learn more about ice retention, check out my guide on the best soft coolers for ice retention.
2. Limited Colors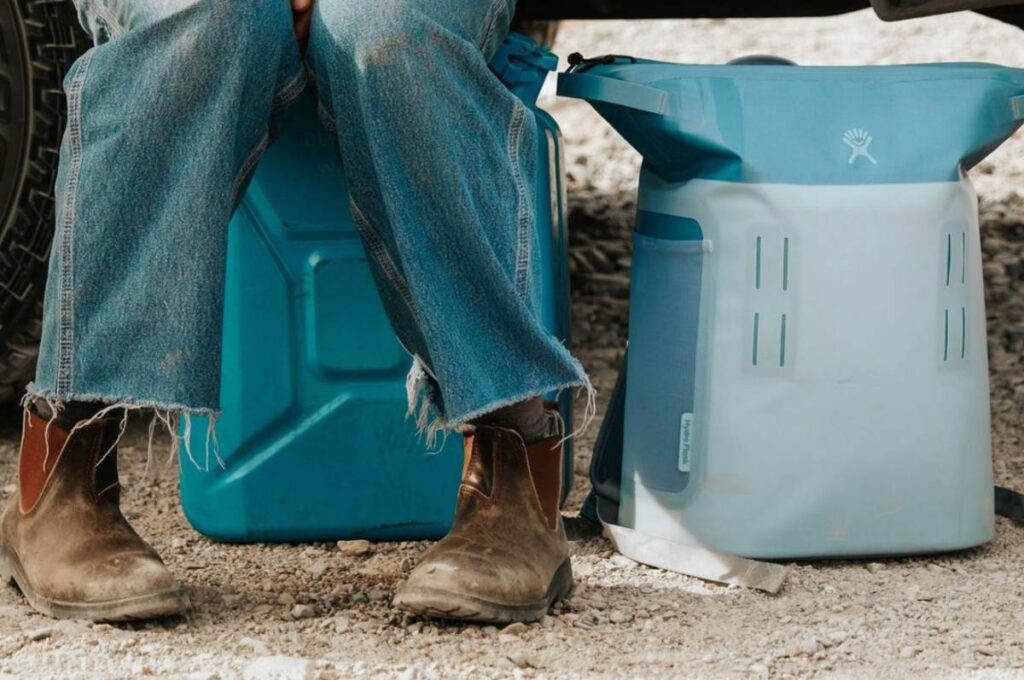 A cooler is not only used as a storage device but also as an accessory or a statement piece. One of the reasons why Hydro Flask tumblers and bottles are so popular is because of their bright and funky colors.
For example, on their official website, they list their available colors. The 20 L soft cooler comes in three colors, Blackberry, Baltic, and Snapper. The 12 L cooler only comes in two colors, Baltic and Blackberry. 
This is pretty disappointing when you have so many fantastic options in their tumblers and flask range. I guess it's understandable due to the fact they likely sell a lot less coolers than they do water bottles, but it's still a bit of a bummer that there aren't more choices.
3. Build Quality Is Good – But Not As Good As Yeti + Engel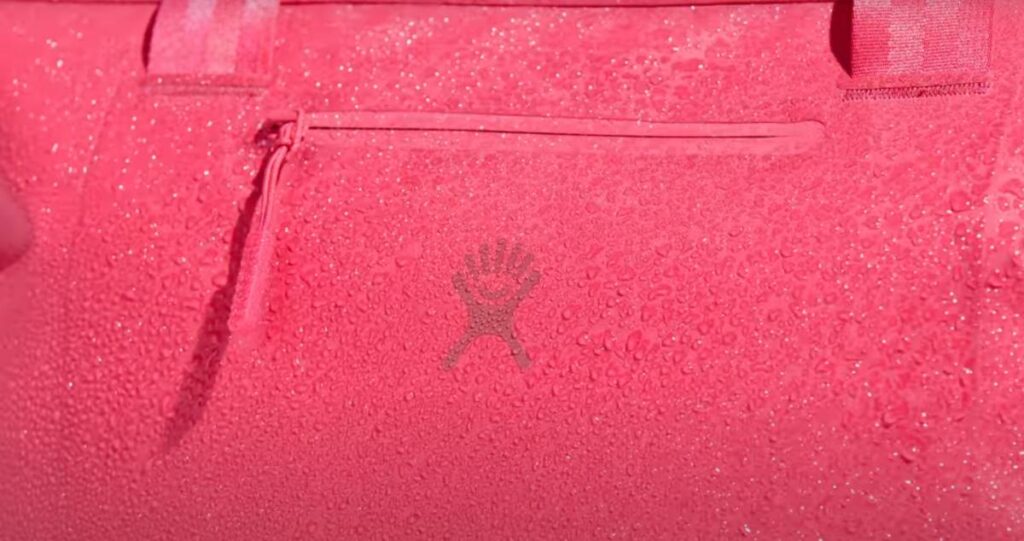 While the build quality is not quite up to the standards set by other cooler brands like Yeti and Engel, the Hydro Flask coolers are built with good-quality materials.
The Hydro Flask coolers come with an insulated bottom and welded seams to give extra support and prevent any splitting or fraying.
The cooler is made with 420D denier Nylon Sided Extrusion. This material is an excellent insulator, is BPA-free, and has an antimicrobial layer that prevents mold.
Unfortunately, the Hydro Flask cooler cannot compete with the Yeti, which is made from 840D nylon and is more durable. The Engel coolers hold up pretty well, with a 2-inch layer of polyurethane insulation.
Check out my Hydro Flask vs. Yeti article to learn more about the coolers.  
4. They Are Expensive
One of the potential problems that many buyers have encountered with this product is its price. While the Hydro Flask cooler is not as expensive as Yeti, they are priced much higher than other coolers with similar qualities. Like the RTIC Outdoors soft-sided coolers.
Unfortunately, the price of the cooler doesn't justify the limited colors available and the average ice retention.
Read my article on the best soft-sided coolers that are cheaper than Yeti.
5. Only One External Pocket For Water Bottle and/or One Zipper Pocket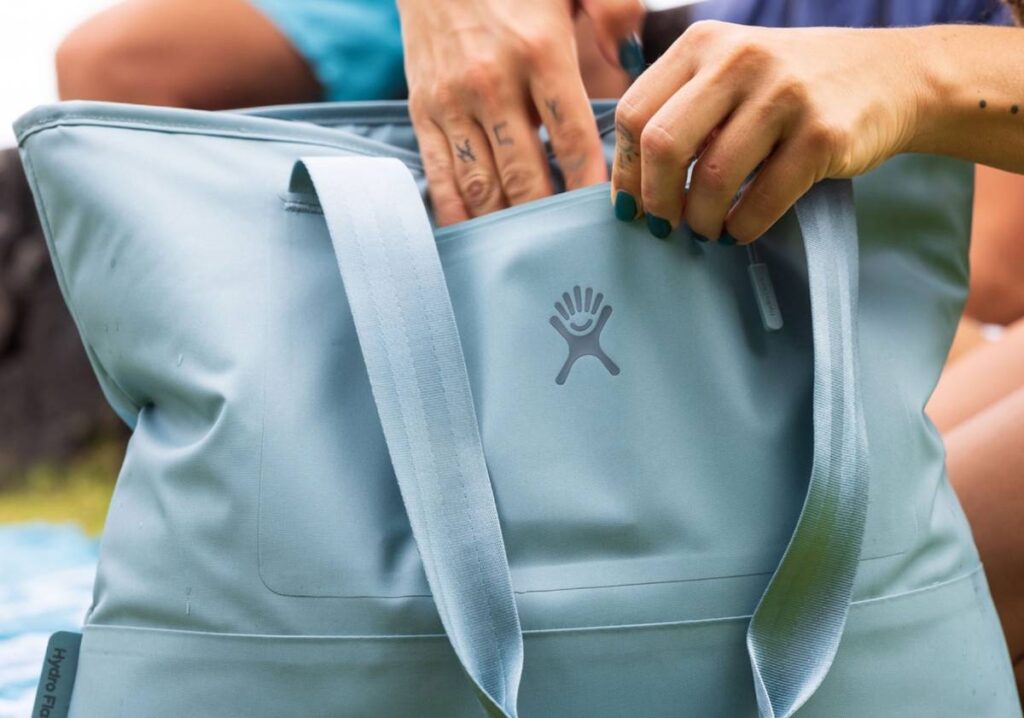 One of the potential problems that you may run into when using a Hydro Flask cooler is that (depending on which model you buy) there is only one external pocket for a water bottle or one external zipper. This is a bit of an inconvenience if you have a variety of items you want to keep dry but don't need to keep cold.
There is an option to buy additional accessories to combat this problem, but it comes at an extra cost. If you want more external storage, it may be worth your while to buy a different cooler. 
Are These Problems Deal Breakers?
Let me just put it out there that there is no cooler that is perfect and what might seem like a potential problem to you may not to another person.
These problems are definitely not deal breakers when it comes to the Hydro Flask coolers, as each person has different expectations and wants when it comes to their coolers.
Coolers Similar to Hydro Flask
Check out these two cooler brands if you want some alternatives to Hydro Flask coolers.
RTIC Soft Coolers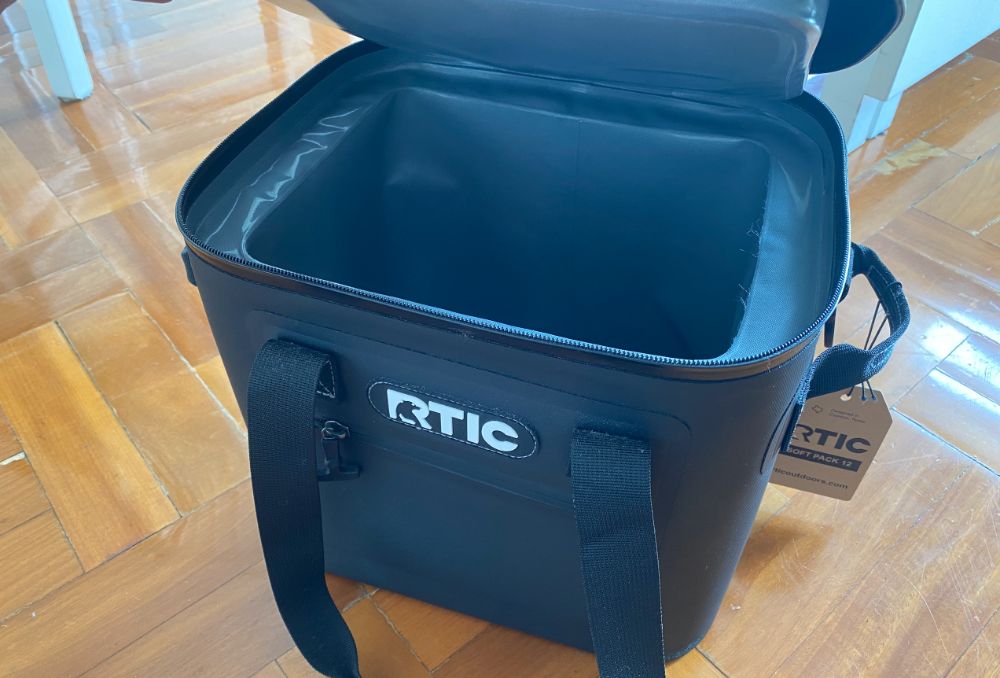 RTIC Outdoors offers consumers high-premium coolers at a much lower price than other brands like Yeti. Their slogan says, "Overbuilt. Not Overpriced."
You may think cheaper coolers won't be as good as other higher-priced coolers, but you would be wrong when it comes to the RTIC coolers.
For example, the RTIC soft cooler outperforms the ice retention capabilities of the higher-priced Yeti cooler. 
It's also one of the cheapest high-end soft coolers on the market so it's great for people on a budget.
Check out my review on the RTIC cooler vs. the Yeti Hopper cooler. 
Yeti Hopper Flip 

The Yeti Hopper Flip is another excellent cooler that is similar to the Hydro Flasks cooler. These Yeti coolers are one of their smaller coolers that is fully portable.
The lighter sides and thinner insulation layers do allow for ice retention of 1-3 days, which is quite reasonable for such a small and lightweight cooler.
This cooler is great for people looking for a container to carry their lunch around in and one that is easy to carry around.
If you want to learn more about the Yeti Hopper Flip soft coolers, you can check out my informative guide on the Yeti Hopper vs. Yeti Roadie Coolers.