When you think of hydration packs, CamelBak is probably the first brand that comes to mind — and for good reason.
They were the original, after all, and have kept innovating and delivering high quality products for over 30 years.
But while they are great products (of which I own many), they're not perfect. CamelBaks have their fair share of problems and I think it's important to be aware of them before you make your purchasing decision.
Chances are you'll still probably buy a CamelBak anyway, but at least you'll know exactly what you're buying (both good, bad and ugly).
Some of the most common complaints people have about CamelBak bladders are that they're not insulated, can make your drink taste like plastic, are tough to clean and dry, and often make your back sweat. But overall, the benefits greatly outweigh the downsides.
Even with all their (minor) flaws, my CamelBak is usually the first thing I reach for when I'm heading out for a ride or hike. My kids love them too and it makes them that much more excited to go on our next adventure.
I still wholeheartedly recommend CamelBak bladders, but it's nice to know the downsides before you spend your hard earned money.
1. Most CamelBaks Aren't Insulated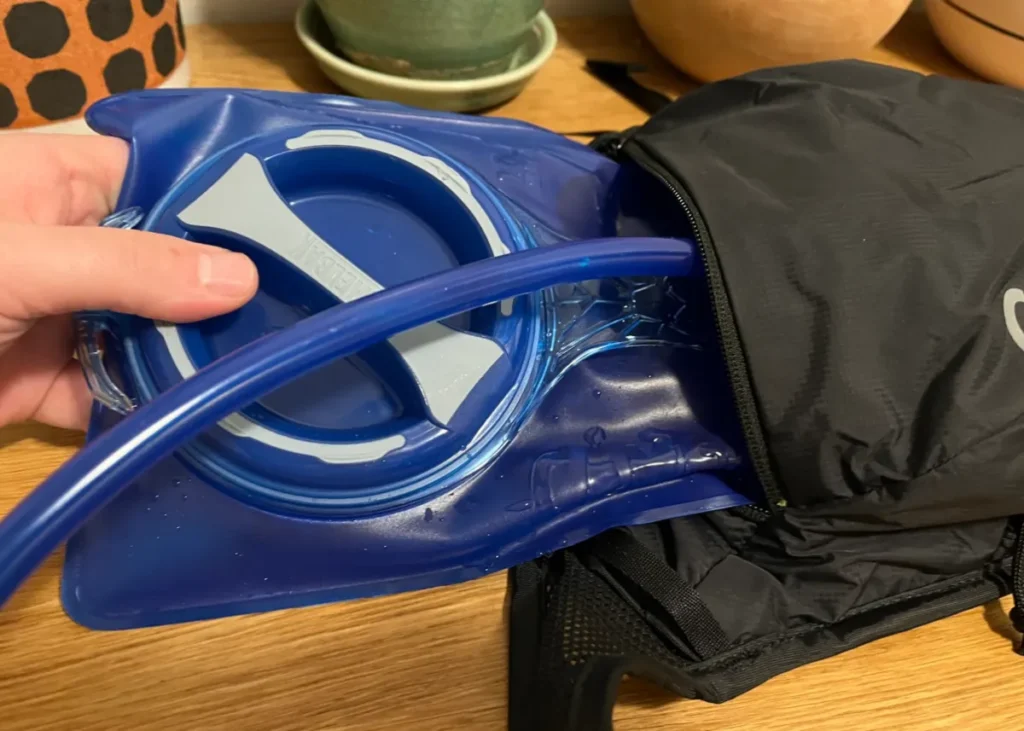 The main thing that steered me away from using my CamelBak initially was that my water would only stay cold in it for a couple of hours – or even less on those really hot summer days.
I'm big on having my water crisp and refreshing, especially during the hot summer months. Drinking lukewarm or hot water when I'm sweating after a big ride or hike isn't fun.
I wasn't willing to compromise.
But once I learned a few tricks to help keep the water cold longer in a CamelBak, and I've taken it on almost every day hike and bike ride since. 
You can purchase insulated CamelBak bladders (at Amazon) that can stay cold for longer. But I found that the DIY tips (like putting my CamelBak in the freezer and wrapping it in a towel) worked good enough for me.
Best Insulated Hydration Pack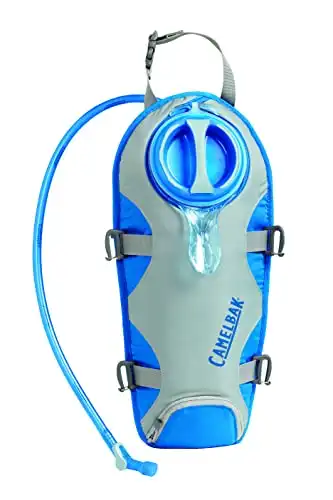 2. They Sometimes Give Drinks A Funny Taste
New CamelBak bladders and bladders that haven't been used in a while sometimes give your water a faint plasticky taste. It's one of the few downsides of TPU, the material CamelBak bladders are made of. 
The taste is completely harmless, but plastic isn't usually the first flavor I'd choose for a drink.
I find the taste is worse when I don't use cold water (or my water warms up) as well as when the water has been in my CamelBak for a longer period of time. So I try to always have cold fresh water in my CamelBak to minimize this issue.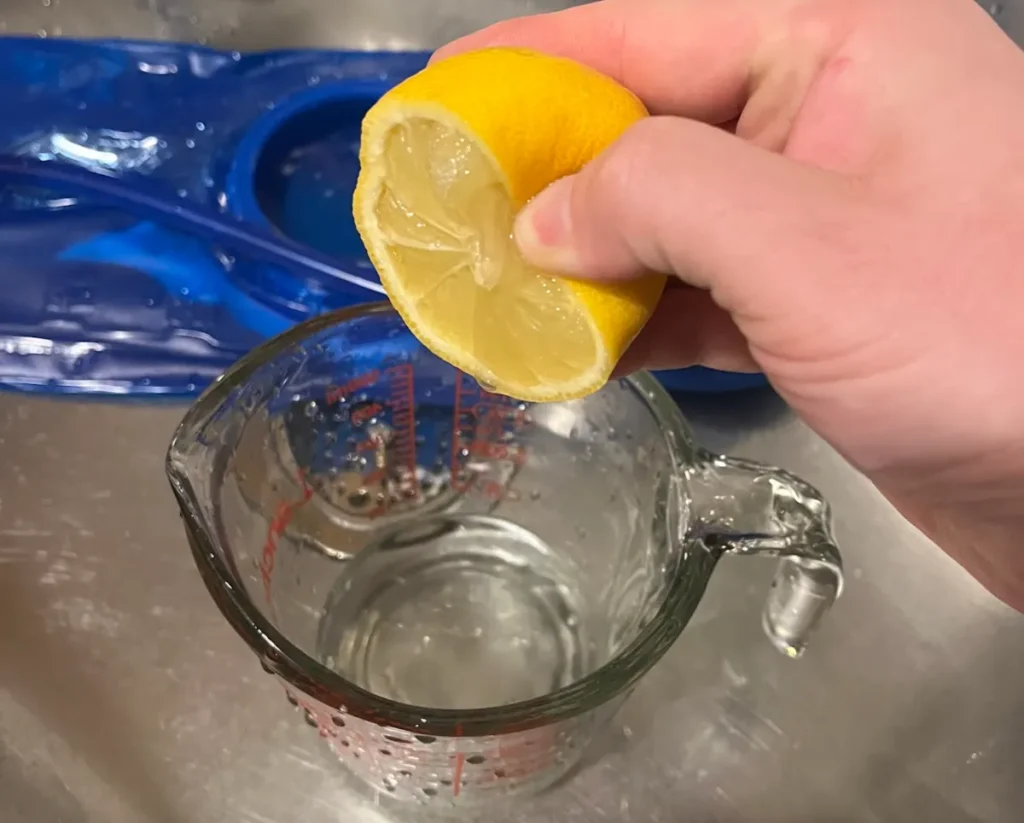 If you don't mind it too much, the taste normally goes away on its own after a few washes.
If you really can't stand it, you can soak your bladder with fresh lemon juice to remove it sooner. 
3. CamelBaks Are Tough To Clean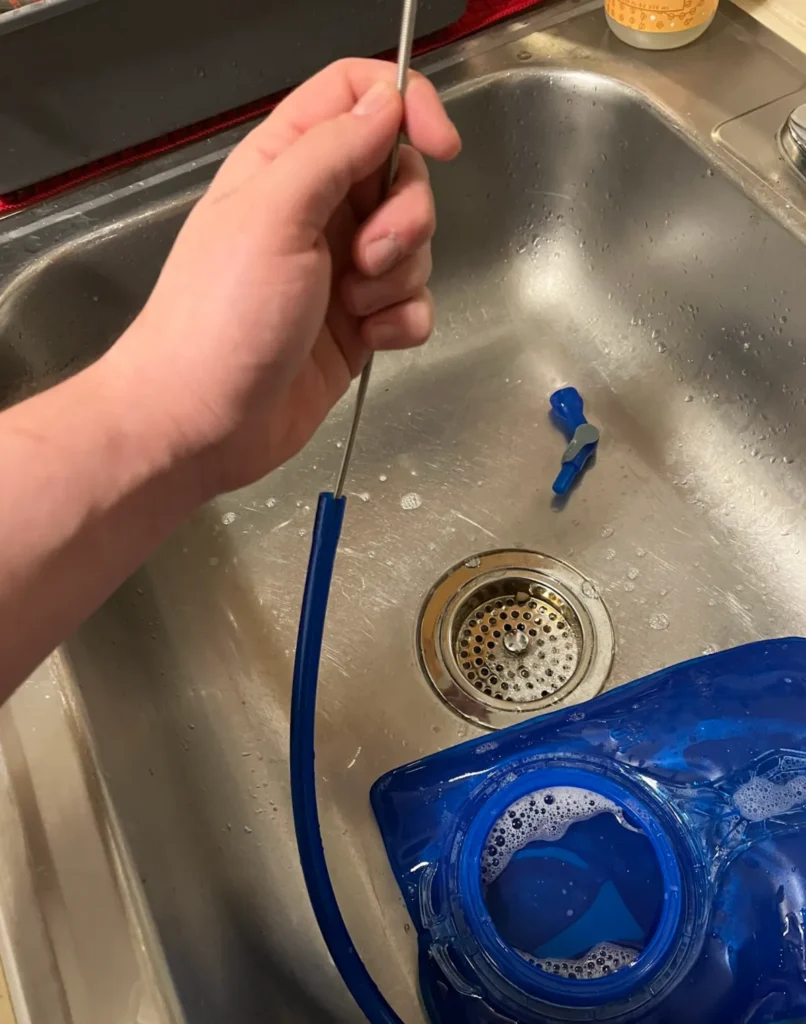 Compared to water bottles, hydration packs are really annoying to clean. Like so annoying.
The reservoir has a bunch of hard to reach places and small spaces that are easy to miss. The mouthpiece and bite valve need to be removed and pulled apart to be cleaned thoroughly. 
And don't get me started on trying to clean the delivery tube without a tube cleaning brush.
In the early days I had a lot of trouble cleaning my CamelBak and if I'm completely honest it's still not something I look forward to.
But the good news is, having the right tools to clean your CamelBak and knowing how to use them correctly make it so much easier. 
A CamelBak cleaning kit comes with everything you need to make cleaning your bladder properly almost painless — a reservoir brush, tube cleaning brush, reservoir hanger, and a couple cleaning tablets.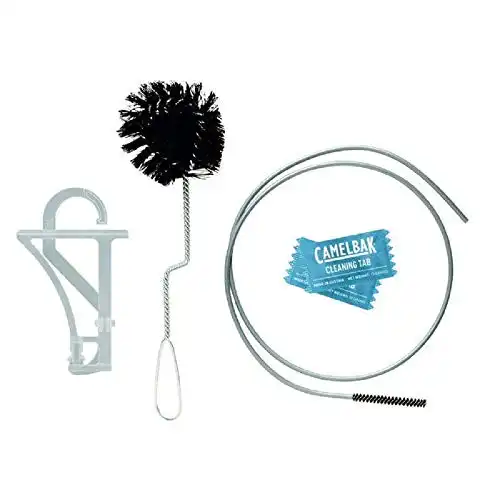 CamelBak Crux Cleaning Kit
Features a large brush for the reservoir and a extra long straw brush to clean the drinking tube plus CamelBak cleaning tabs which will help clean away any scum. After cleaning use the reservoir drying kit to easily hang your bladder and get it completely dry.
A must have for CamelBak bladder owners.
Buy Now at Amazon
4. You Have To Fully Dry Your Bladder After Every Use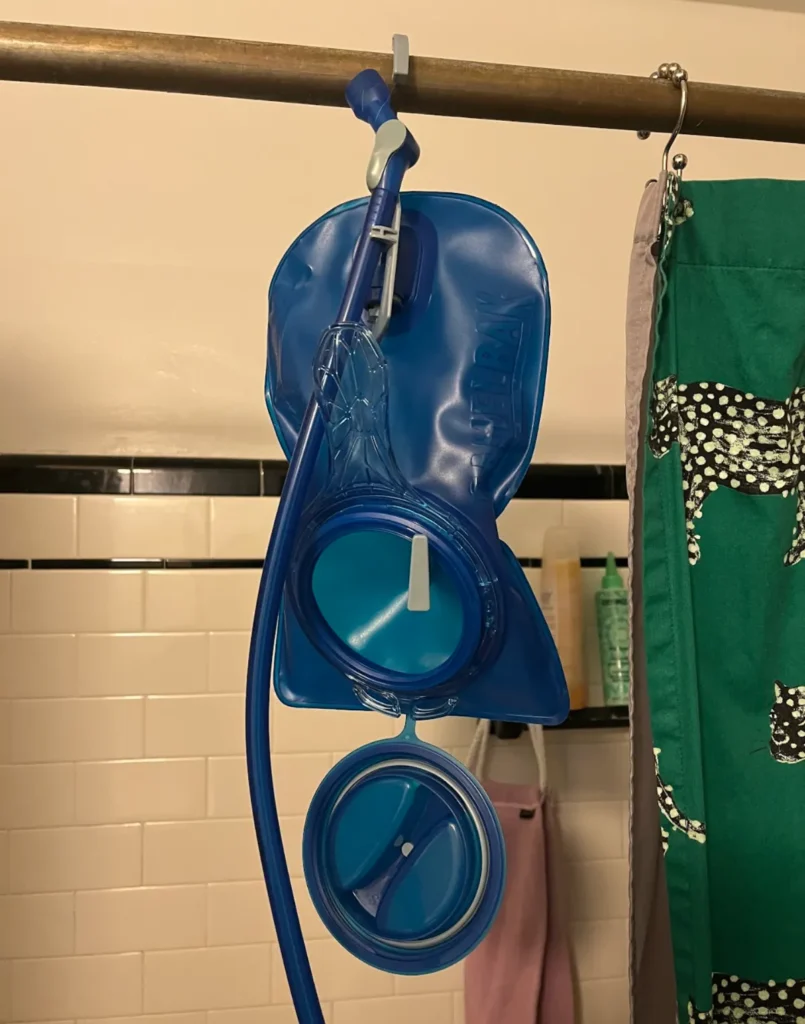 Drying your CamelBak after every use is just as important as washing your bladder properly. If you don't, mold and mildew are more or less guaranteed to grow at some point.
The problem is, fully drying a CamelBak can be a challenge if you don't have the right equipment or know the best methods.
A reservoir hanger (like the one that comes in the CamelBak Crux Cleaning Kit) is the most straightforward because it's easy, travels well, and can be combined with drying cloths to be super effective. 
A reservoir dryer works even better, fully drying your bladder in minutes, but isn't nearly as convenient to use. 
But if you just don't have the time (or motivation), you can always store your bladder in the freezer between uses.
Most types of mold won't grow in temperatures below 32ºF/0ºC (or it'll take really long for it to grow) and freezing won't harm your CamelBak. 
5. CamelBaks Are (Relatively) Heavy
CamelBaks might not feel that heavy when you first pick them up but, when filled with water on a long trek, they're not exactly light either.
When you hike, especially on multi day trips, every ounce of gear you have to carry matters.
So for many, even the lightest CamelBaks end up being too heavy to justify when a much lighter bottle works well enough and is a lot more versatile (but more on that below).
6. The Packs Don't Have Much Room For Anything Else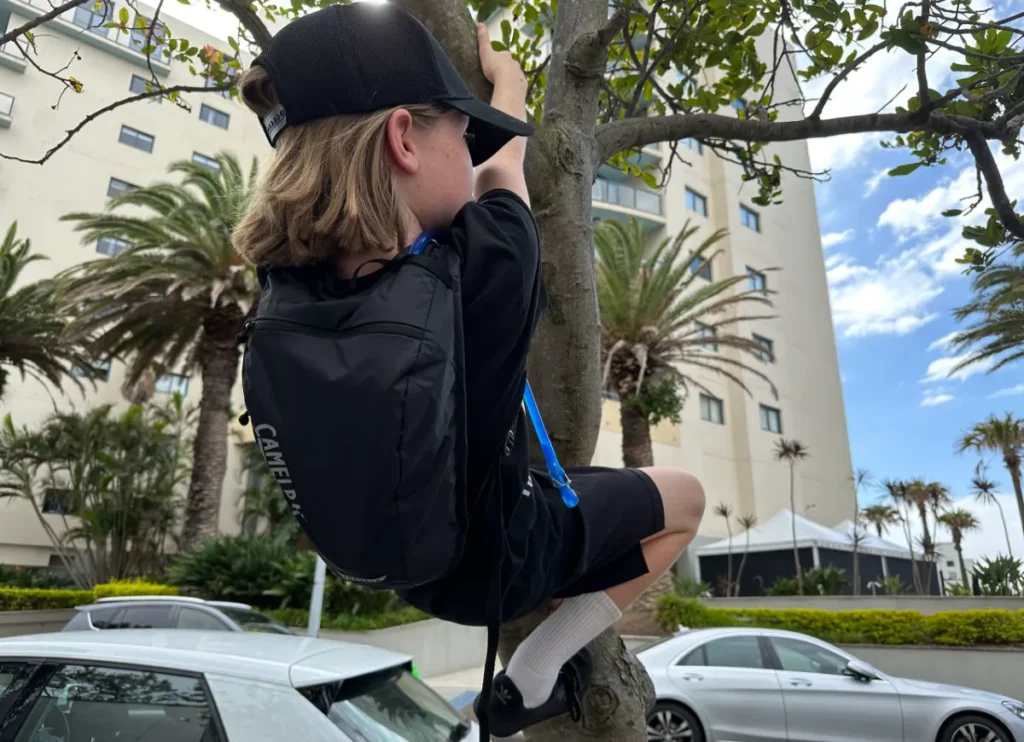 Before I got my CamelBak, I had delusions that it would fully replace my daypack for hiking. I could stick my lunch and a few supplies in there and be on my way.
Then the CamelBak arrived, I filled the bladder, and put it into the backpack — only to find that there was almost literally no room for anything else.
I usually just end up sticking my CamelBak bladder in my favorite daypack.
7. They Make Your Back Sweat
If you've ever worn a CamelBak on a sweltering summer day, you know how hot and sweaty it can make your back.
No matter how cold your bladder is or how much breathability your pack has, it's inevitable.
I don't really mind it so much. I'm not biking or hiking and expecting to come fresh and clean. But for some, it's a dealbreaker.
8. A CamelBak Can't Fully Replace A Water Bottle For Backpacking
The first time I took my CamelBak as my only source of hydration on a multi day hike, I regretted it pretty quickly.
CamelBak bladders can't handle boiling water, so you can't use them as a hot water pack like you might use a Nalgene for warmth. 
And if your bladder tears or ruptures, it's an even bigger problem.
Finishing your hike without water isn't a great idea and drinking from a busted CamelBak is really tough (and sometimes impossible).
If I'm relying on my CamelBak, I make sure to bring along some seam glue and Tenacious Tape for emergency repairs. Sure it adds some weight, but it's much better than the alternative. 
9. It's Hard To Track How Much Water You Have Left
It's a pretty minor complaint, but with CamelBaks there's not an easy way to track how much water you have left without stopping, taking the pack off, unzipping the bladder pocket, and pulling it part of the way out.
I was so used to just glancing at my bottle to see how much water I had remaining that I accidentally ran out a few times when I first switched to a CamelBak.
I've gotten used to it since and it hasn't been a problem. But having to stop and refill unexpectedly is a bit of an annoyance.
10. They Freeze In Cold Weather
Another less obvious problem with CamelBaks being uninsulated is that the water in your tube can freeze pretty quickly in cold weather, and eventually even the water in your reservoir.
The last thing you need on a cold hike is to have to choose between being without water and sacrificing body heat to melt the ice in your CamelBak.
Adding insulation around your pack and taking frequent sips to keep the water in the tube moving help, but only go so far in extreme conditions.