Recently I was looking at Palm coolers vs Yeti coolers trying to work out which cooler was the best value for money. Is it best to go with the well known but more expensive Yeti or the cheaper Palm cooler? Both have similar specs so which is worth the hard earned money?
Palm coolers are $130-$150 cheaper per cooler and come with built in wheels which Yeti coolers don't have. However, the build quality does appear to be inferior to that of Yeti which has the best build quality of any cooler I have experienced. The Yeti has been tried as tested both in ice retention and longevity, whereas the Palm is yet to be tested or reviewed by many customers. The main reason to buy a Palm cooler over a Yeti or any other brand is the built it wheels but if your budget can stretch I would recommend buying a Yeti cooler instead.
What Makes The Palm Cooler Special?
On the surface the Palm cooler looks extremely similar to the Yeti. It has a similar shape and design, similar rope handles, similar insulation and even similar pull down rubber latches to keep the lid secure. It is $130-$150 cheaper, but it also has a cheaper finish.
Ice Retention – There are not many ice test to prove it but the Palm does appear to have similar ice retention to the Yeti.
Bear proofing – It isn't certified bear proof it does have a similar locking mechanism to the Yeti, so if you were to lock it with padlocks it would likely also be bear proof.
Latches and Handles – It has pulldown rubber latches that work in a similar way to the Yeti. Its rope handles have a cushion grip which is a nice feature compared to the hard rubber of The Yeti.
Color Options – It comes in three colours white, beige and grey.
Not slip feet and lid – It has a non-slip lid making it much safer to stand on, this is especially useful for those planning on casting off their cooler. It has non-slip rubber feet which means it won't slide around in the back of your truck or on your boat.
Inbuilt Wheels – The palm cooler also has the added feature of inbuilt Wheels. One of the problems with Yeti coolers is that they are extremely heavy especially when full of ice and drinks. Adding Wheels to a standard Yeti cooler is expensive and ugly. The palm coolers inbuilt wheels on the other hand are built directly into the cooler. They are streamlined, sturdy and look great. If you have back problems and would have trouble lifting one of these coolers then you should definitely consider the Palm cooler.
Build Quality and Reviews – Where the palm cooler starts to fall apart is in it build quality and reputation. It's not that Palm has a bad reputation it's that it has little to no reputation at all. While there are thousands of reviews of Yeti coolers with an average of 4.5 stars there are little to no reviews of the Palm cooler.
Photos on this forum post by a Palm cooler customer show the inferior build quality of the product. While I can't say whether all Palm coolers come out looking like this it is concerning that a product can look so unpolished.
…it looks like hammered dog shit for a brand new product. The lid either has a dent or is deformed, lines aren't straight, there's black marks all over, and scratches/ scuffs galore. Also, you can't tell from the picture, but the thing doesn't sit flat. it rocks back and forth on every surface I set it on.
Forum post by ColdEngineer
The Yeti on the other hand is a manufacturing marvel. I was always sceptical as to whether or not Yeti coolers were worth the cost until I bought one for myself and saw the quality. I call Yetis the iPhones of the cooler world because they are manufactured so well it's hard to find any fault with them.
Manufacturing Location – Palm coolers are made in Thailand and then shipped to their distribution centres in Chicago and LA. From there they are sent directly to customers.
Warranty – Palm coolers do offer a 10 year warranty on their products Which is double the warranty that Yeti offers.
Basically Palm cool is a cheaper version of The Yeti cooler both in price and quality. If you want to save some money then you can save $130-$150 per cooler which is great. The Palm cooler also has those inbuilt wheels which are perfect for people with back problems.
If you're not concerned about brand or reputation and you're not too fussed what the cooler looks like in terms of the end finish, then the Palm cooler could be a great option for you.
Who Should Buy a Palm Cooler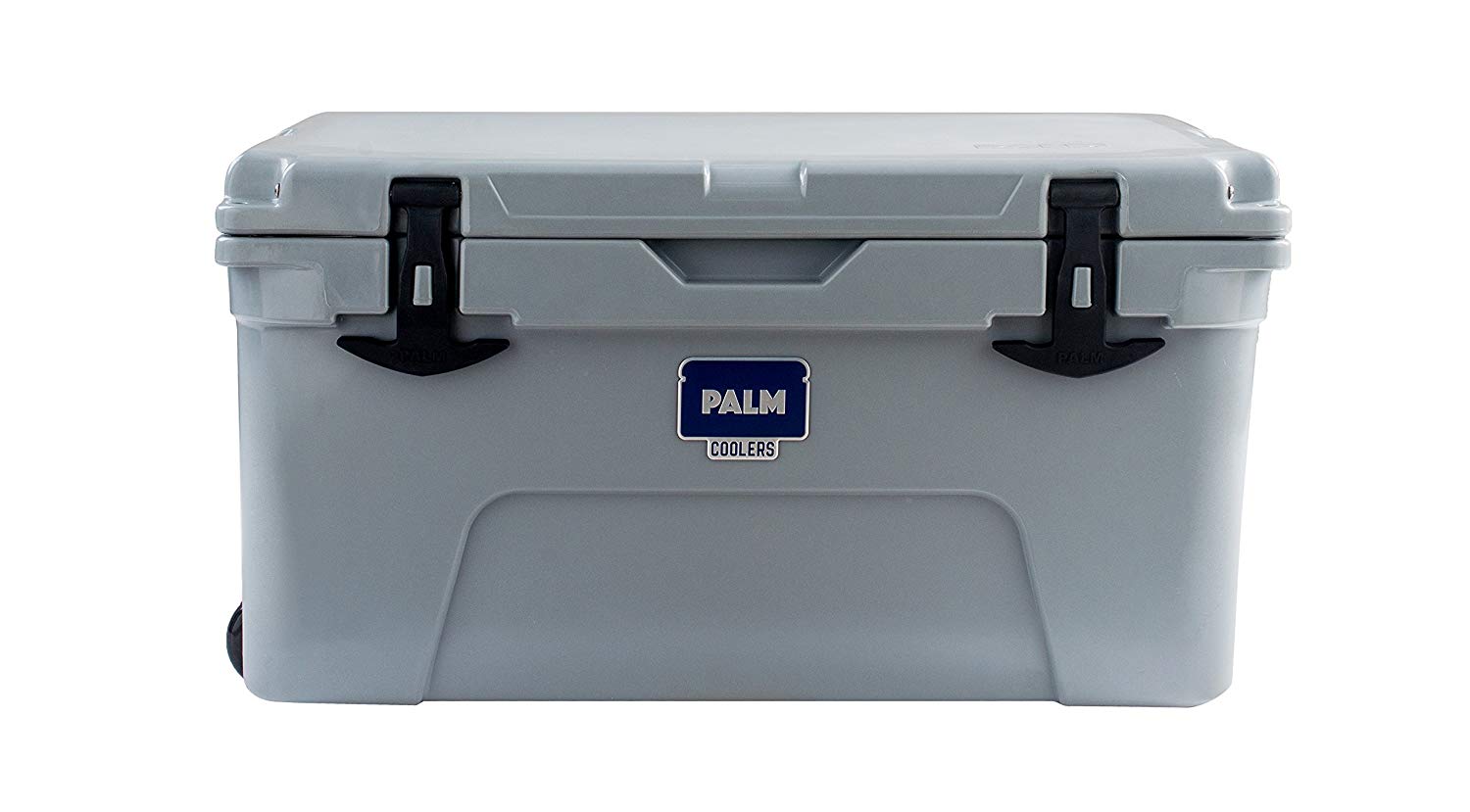 You should buy a palm cooler if you are price-conscious and don't care about brand or if you have health issues which means you're unable to carry the cooler. The Palm cooler's inbuilt wheels make the coolest so much more mobile and easy to move around.
Palm coolers aren't sold instore, they are only sold online. You can buy a palm cool is directly from their website or from Amazon using my affiliate links below (thanks if you do).
Palm 45 Cooler –
Palm 65 Cooler –
How Do Yeti Coolers Compare?
Yeti pioneered the roto-moulded cooler industry and is the leading brand of high-end coolers.While expensive, Yeti coolers are tried and tested over 10+ years and there are thousands of reviews of happy customers.
Ice retention – When it comes to ice retention Yeti coolers aren't the best in the industry however they do have incredibly good ice retention. In my own personal ice test the Yeti cooler held ice for over 10 days. This was in winter so you could expect your Yeti cooler to hold ice for about 5 days in the hotter months.
Build Quality – I've mentioned it already but Yeti coolers have amazing build quality. Originally I thought Yeti coolers were overpriced and were just taking advantage of their brand to make more money for no reason. But when I bought my own Yeti cooler and saw how perfect the finish was on the product I became a believer. They have a clean design and they clearly pay attention to detail.
Features – Yeti coolers also have pulled down rubber latches that are UV resistant. They have nylon rope handles for easy carrying. Yeti coolers also have a non-slip lid so you can safely stand on the cooler and they have non-slip feet so it won't slide around in your car, truck or on your boat.
Color Options – The Yeti comes in four main colours. White, brown, ice blue and dark grey. However, they do have some special release colours which aren't always available on the website but are available on Amazon.
Bear Resistance – Yeti coolers are certified bear resistant and they weigh a similar amount to the Palm cooler.
Manufacturing Location – Yeti coolers are predominately made in the Philippines and China. Some Yeti coolers are manufactured locally in the USA. I've done an entire article on where Yeti coolers are made if you're interested in learning more.
Warranty and Reviews – Yeti coolers have a 5 year warranty which is half the warranty of the Palm cooler. However, given the fact that thousands of customers have reviewed this cooler I'm not so worried about the warranty. There are just so many more customer reviews for The Yeti when compared to the Palm cooler that I just have more faith in the Yeti.
Yeti coolers will cost you about $130-$150 more per cooler, but for that extra costs you get that better build quality and you get the recognisable brand. If your budget can stretch then I do recommend getting a Yeti instead of a Palm cooler.
Who Should Buy a Yeti Cooler Instead?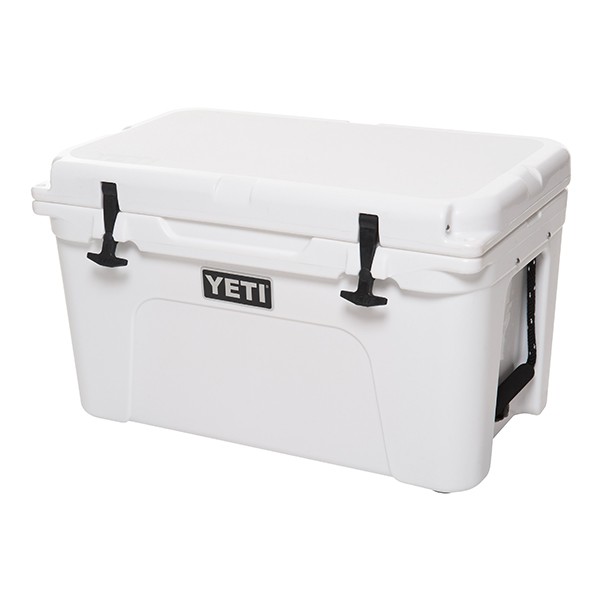 You should buy a Yeti cooler if you are willing to invest a bit more money to get a higher quality product. At the end of the day the Yeti and the Palm cooler do the same job – they hold ice for a long period of time and are robust enough to take a beating.
The difference comes in the way the product looks, with a Yeti having a much better finish than the Palm. As well as the Yeti being a known brand whereas the Palm is a new unknown imitation.
You can buy Yeti coolers directly from their website, through a local speciality store or through Amazon using my affiliate links below (thanks if you do).
Yeti Roadie 20 –
Yeti Tundra 45 –
Yeti Tundra 65 –
Alternate Coolers To Consider
if you're looking to buy a cooler that is similar to Yeti but cheaper you actually have quite a few quality options.
BUDGET PICK: Coleman Xtreme 5-Day Cooler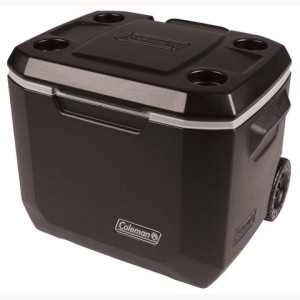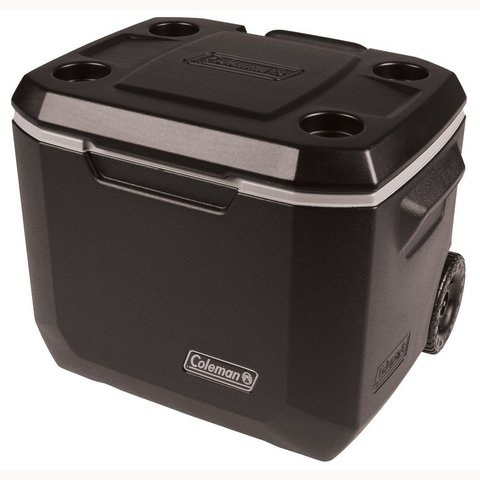 The Coleman Xtreme is an amazing budget cooler that keeps ice for 5-Days and even up to 10 Days. It is a bargain buy selling for around $40-$50 on Amazon.
It's not as robust as the Palm or Yeti and likely won't last as long, but all in all it's an incredible cooler for the price. I love that it you can get it with or without wheels and the cup holders in the lid are so practical.
I legitimacy love my Coleman Xtreme nearly as much as my Yeti.
Coleman Xtreme –
BETTER ICE RETENTION: Orca 40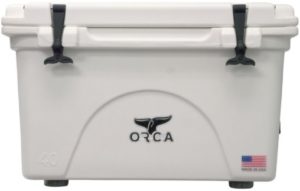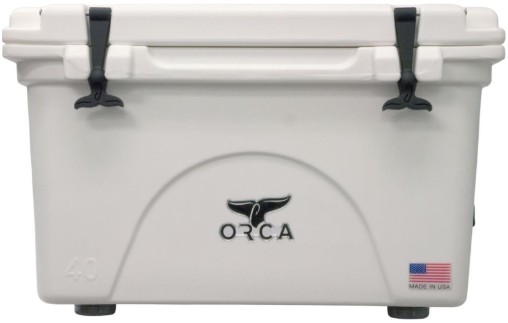 Very similar to the Yeti in look and feel the Orca has slightly better ice retention than the Yeti.
The Orca is also manufactured in the USA and offers a lifetime warranty on their cooler. They also sell some amazing accessories. All for a fraction of the price of a Yeti.
Orca 45 –
Didn't Find What You Were Looking For?
Check out the full list of coolers that are similar to Yeti but cheaper