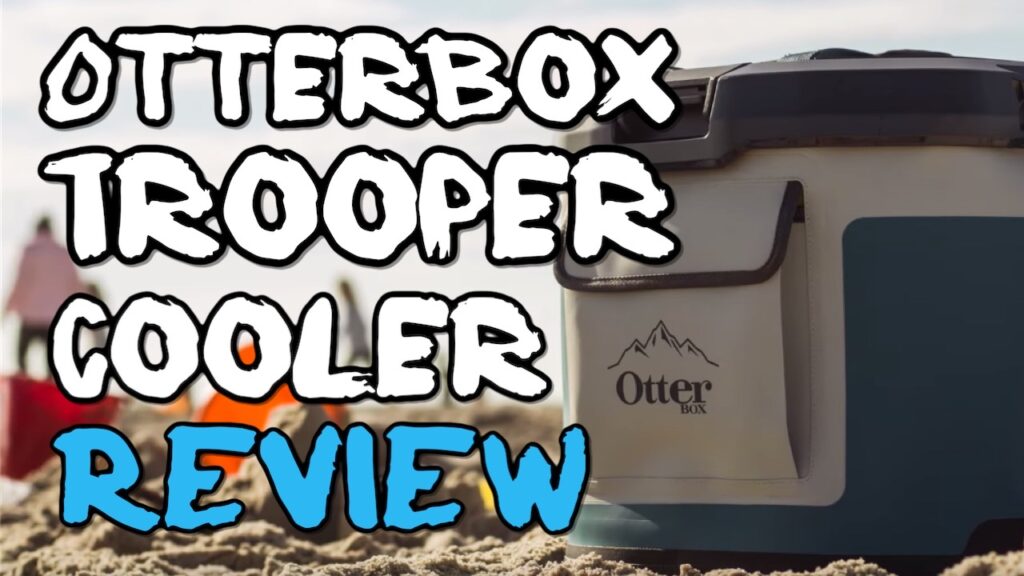 The Otterbox Trooper is a high-quality soft sided cooler that is like a combination between a hard and a soft sided cooler. It is made from extremely durable materials, has up to 3+ days ice retention and has an easy open lid and storage pocket. It's not my favorite soft sided cooler on the market, but it's high-quality and works well.
In this Otterbox Trooper soft sided cooler review we'll be exploring this cooler in detail. Looking at the different sizes and form factors, the different prices as well as the features of this cooler and how it compares to the competition.
At the end of this review you should have a good idea about all the main features of this cooler and whether or not this cooler is right for you.
Click here to see the latest price of Otterbox soft coolers at Amazon
Combination of Hard and Soft Sided Cooler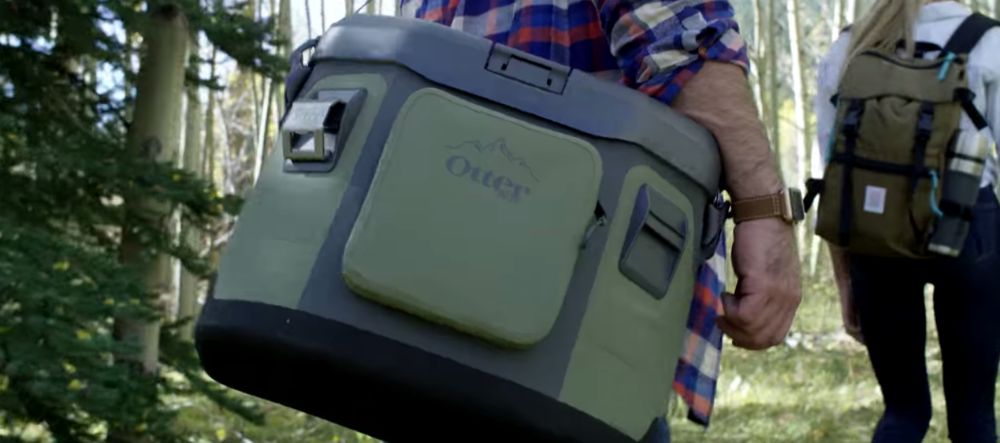 The Otterbox Trooper coolers are kind of like a combination between a hard and a soft sided cooler.
They are mostly made of heavy-duty waterproof nylon but the top of the cooler has a plastic shell and lid mechanism that helps the cooler really hold it shape and allows for the easy opening lids.
Some people will like this design choice while other people won't as the cooler is less malleable and less comfortable to wear and carry.
Premium Coolers for a Premium Price
The Otterbox Trooper coolers are a premium cooler with premium features. But this also means they sell for a premium price.
While they aren't as expensive as Yeti Hopper soft coolers they are more expensive than most other brands of soft sided coolers.
Below you can see a price comparison of the Ottherbox Trooper when compared to other popular brands.
Otterbox Trooper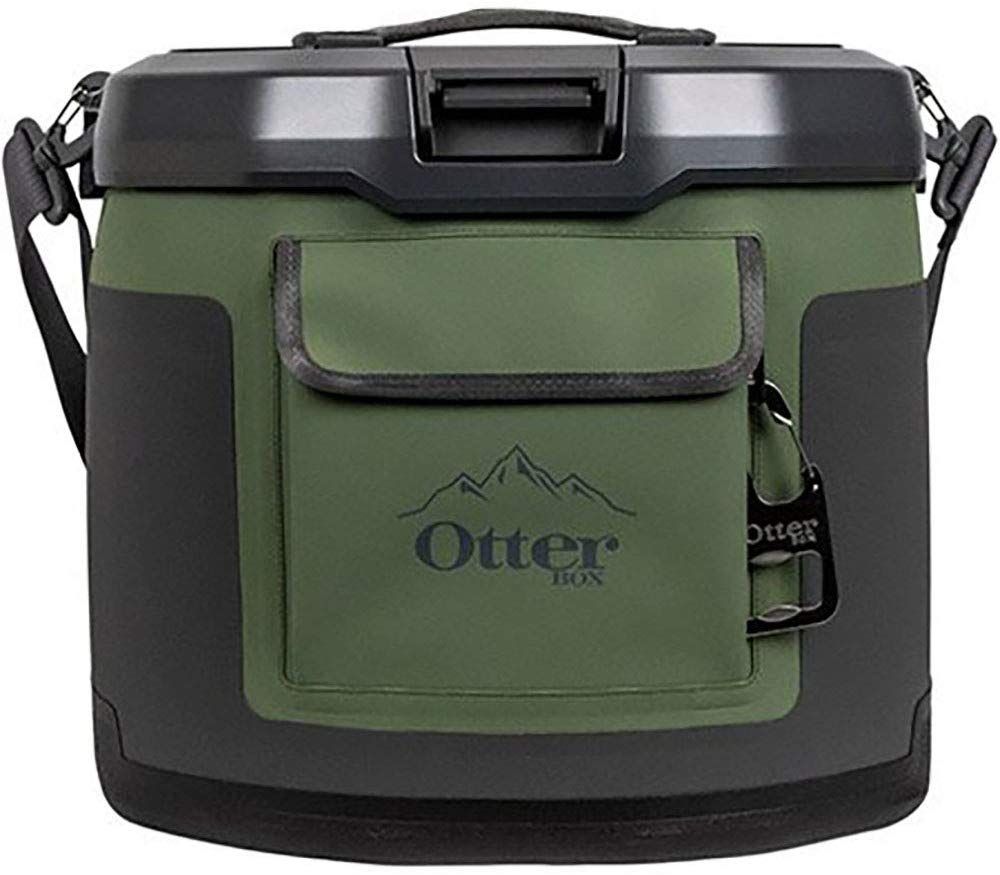 Otterbox Trooper 12:
---
Otterbox Trooper 20:
---
Otterbox Trooper LT30:
Other Coolers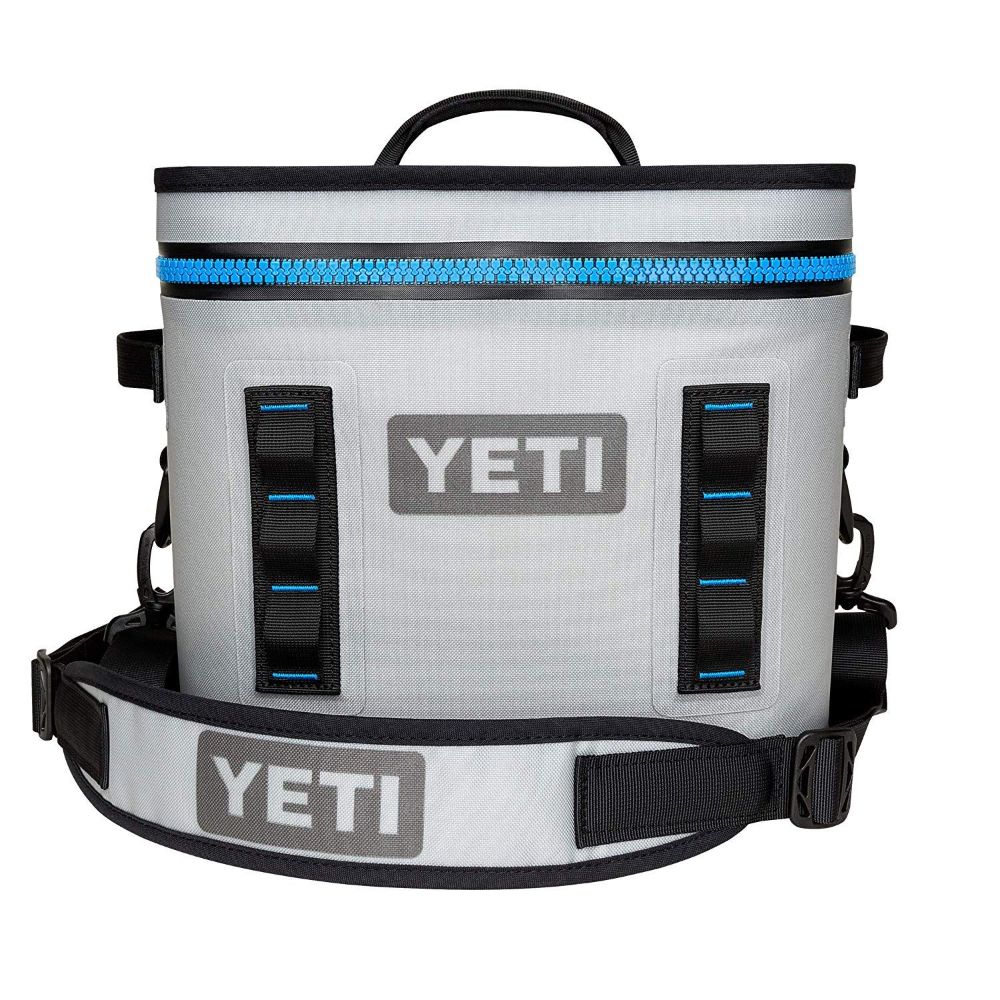 RTIC Soft Pack 8:
---
Grizzly Drifter 12:
---
HydroFlask 18L Tote:
---
Engel HD30:
---
Yeti Hopper Flip 18:
As you can see the Otterbox Trooper is one of the most expensive brands with the exception of Yeti and Pelican which are more expensive.
To me this means it really needs to stand out and deliver something amazing otherwise I would either consider the premium Yeti brand or a cheaper competitor.
3+ Days Ice Retention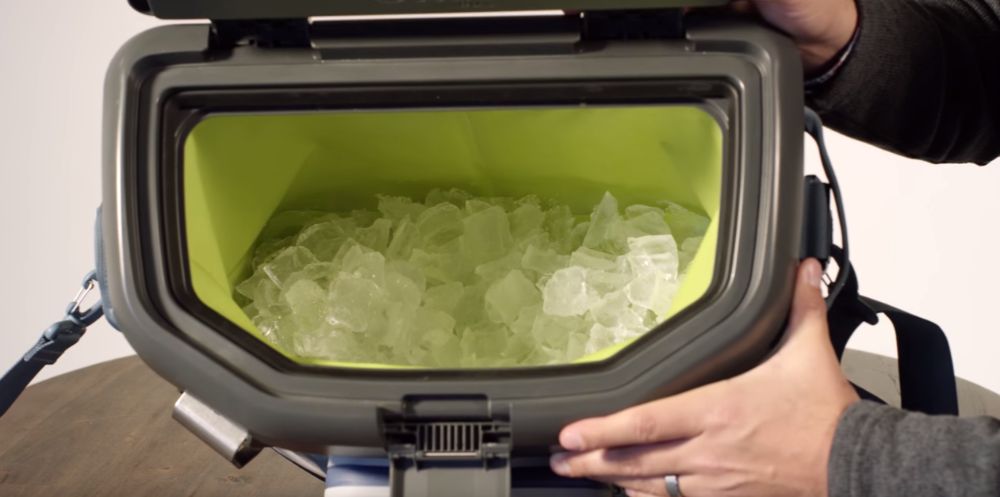 The Otterbox soft coolers pack some pretty serious insulation. The walls, lid and base of the cooler are all heavily insulated and combined with the airtight seal of the lid these coolers can keep ice for 2-3 days.
This is similar to competitors like Yeti and ice tests hint at the fact that Otterbox may even outperform Yeti, but only by slightly.
For best results make sure you prechill all the items you put in your cooler before putting them in. Room temperature drinks will make ice melt much faster.
Easy Open Watertight Lid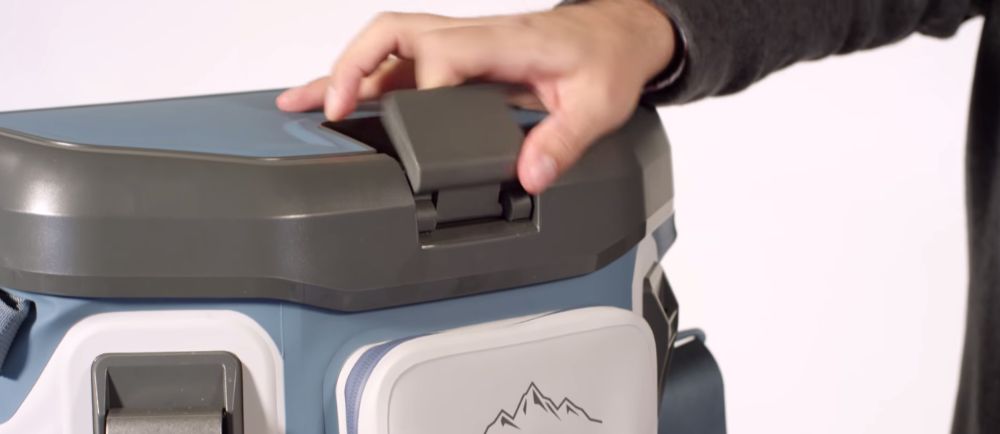 What makes the Otterbox range of coolers unique is that they have really easy to open lids.
Other soft sided coolers use hard to open waterproof zippers that require a lot of force or roll down lids that are cumbersome to use.
The Otterbox 12 and 20 have a simple hinged lid with a clasp to keep it held tight and waterproof. The LT30 uses a clam shell opening mechanism that is unlike any other cooler.
All of these lids can be opened easily with just a single hand which is a pretty cooler feature. They take a little learning and practice to do quickly and easily but once you learn it it's pretty easy.
External Pocket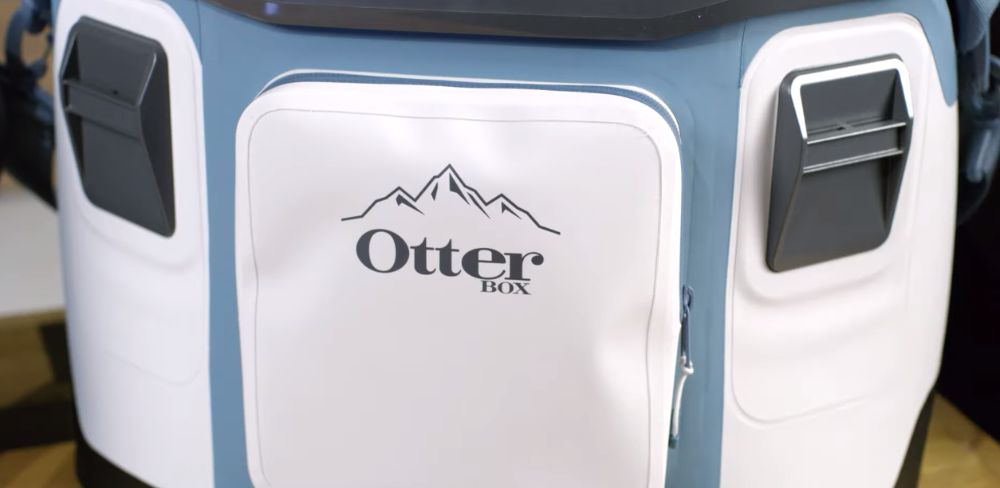 I like that Otterbox includes large external pockets on all of their soft sided coolers. They aren't huge but they are a decent size to fit some dry food in or items like your phone and wallet.
The pockets are also weather resistant so your items won't get wet if it rains a little bit while you're on your next adventure.
Durable Build Quality and Lifetime Warranty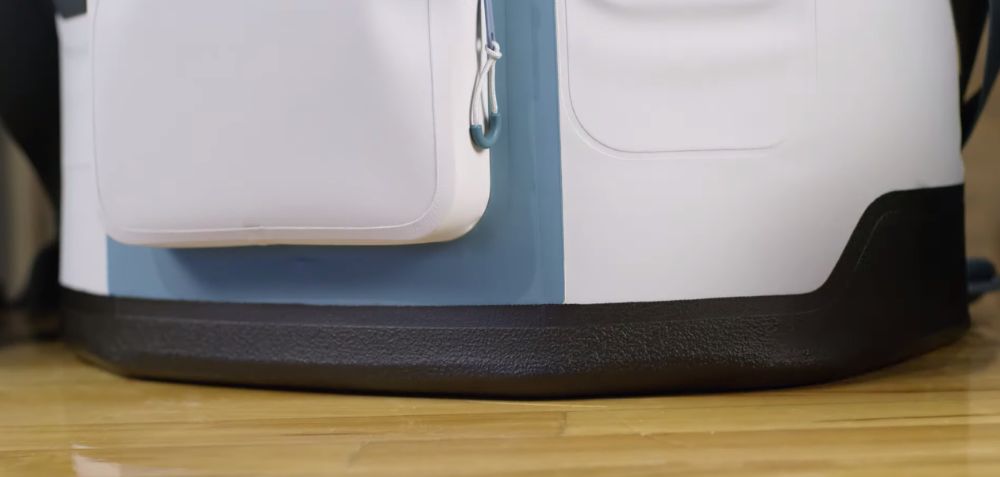 Otterbox are known for making extremely high-quality and durable products. They started with phone cases then moved to dry boxes and they have kept the same attention to detail when it comes to their coolers.
The outside of the cooler is made with heavy duty nylon that is TPU laminated for extra strength and water proofing. This means the exterior of the cooler is both waterproof and puncture resistant.
The base of the cooler is reinforced so it can take the wear and tear of being placed down on whatever rough ground you find yourself on.
High End Cooler Features
This is a premium cooler and it's packed with some premium features:
Food Grade Inner Lining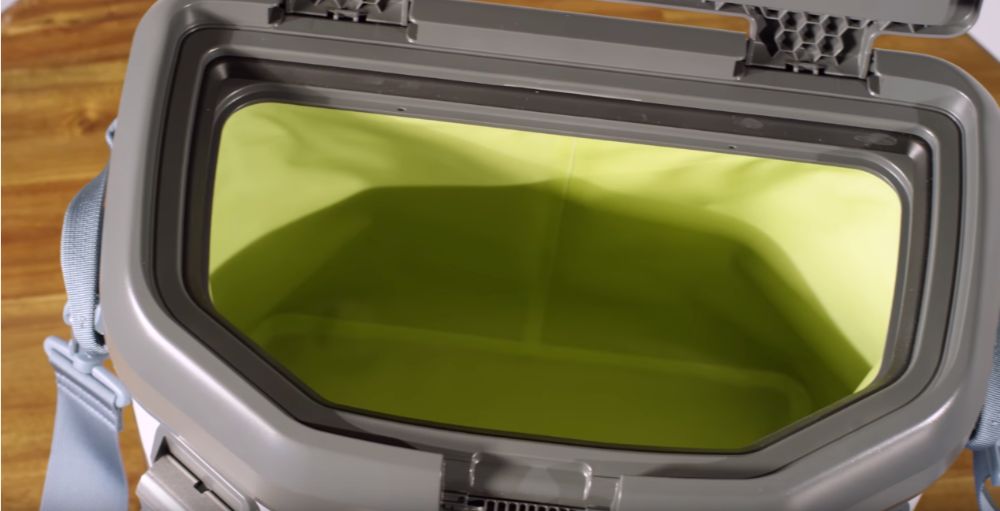 The inner lining of this cooler is FDA-approved food grade material, which means it won't leech any nasty chemicals into your ice or your food.
Tie Down Points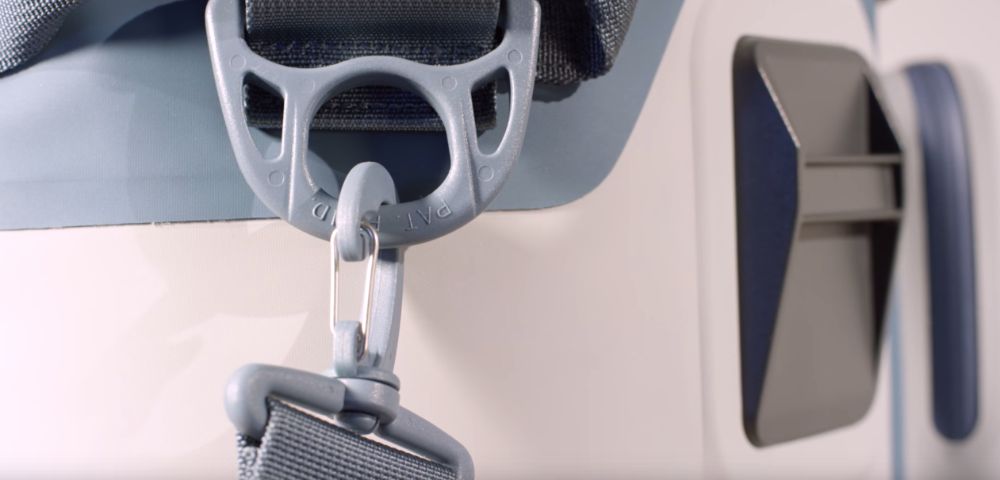 There are tie down points on the Otterbox Trooper coolers so you can strap down your cooler to your car, truck, bike, boat, kayak or whatever you want and it won't slide around or fall over.
Mounting System For Accessories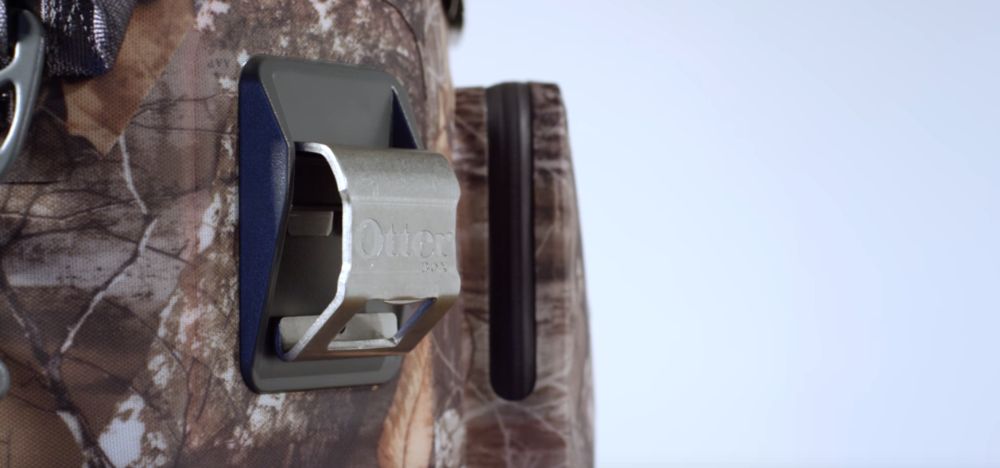 Otterbox have a unique mounting system for extra accessories that you can add to your cooler. Things like bottle openers and cup holders.
These are all sold separately and do come at an extra cost but you can deck out your cooler the way you like it if you want to spend the extra money.
Free Bottle Opener

One thing I really like is that every Otterbox cooler comes with a free carabiner bottle opener. You can tuck this inside the pocket or leave it hanging out.
It's a little thing but it's so handy to have.
Detachable Shoulder Straps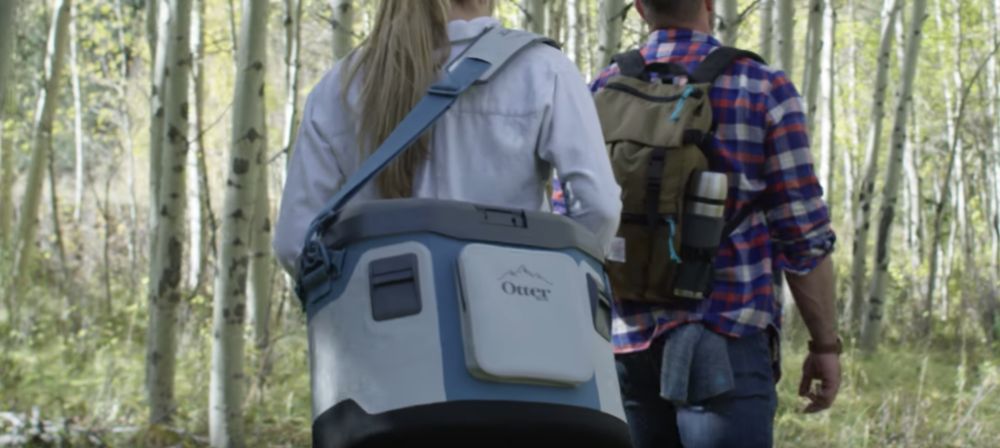 The Trooper 12 and Trooper 20 come with a detachable shoulder strap for hands free carrying.
The shoulder strap material is a bit tough and isn't the most comfortable on the market but it's ok and it does the job.
Carry Handles
The Otterbox Trooper 12 has a top handle for easy carrying and the Trooper 20 has two side handles for carrying it around.
The LT30 backpack has a single carry handle at the top of the shoulder straps
Alternatives To The Otterbox Trooper Coolers
If the Otterbox Trooper coolers don't feel like the exact fit for you and what you want from a soft sided cooler then there are a bunch of other options out there that you may prefer.
Yeti Hopper Coolers: Biggest Brand

I have to mention Yeti as they are the biggest brand in the cooler space and they actually make one of the best soft-sided coolers out there.
Their coolers are heavy-duty and extremely durable and can keep ice for 2-3 days.
I personally love the design of these coolers and they feel premium. They have similar performance to the Otterbox coolers which you can read about in my Otterbox vs Yeti soft cooler comparison article.
The downsides of Yeti are the price, being one of the more expensive coolers out there, as well as the fact they don't have any external pockets.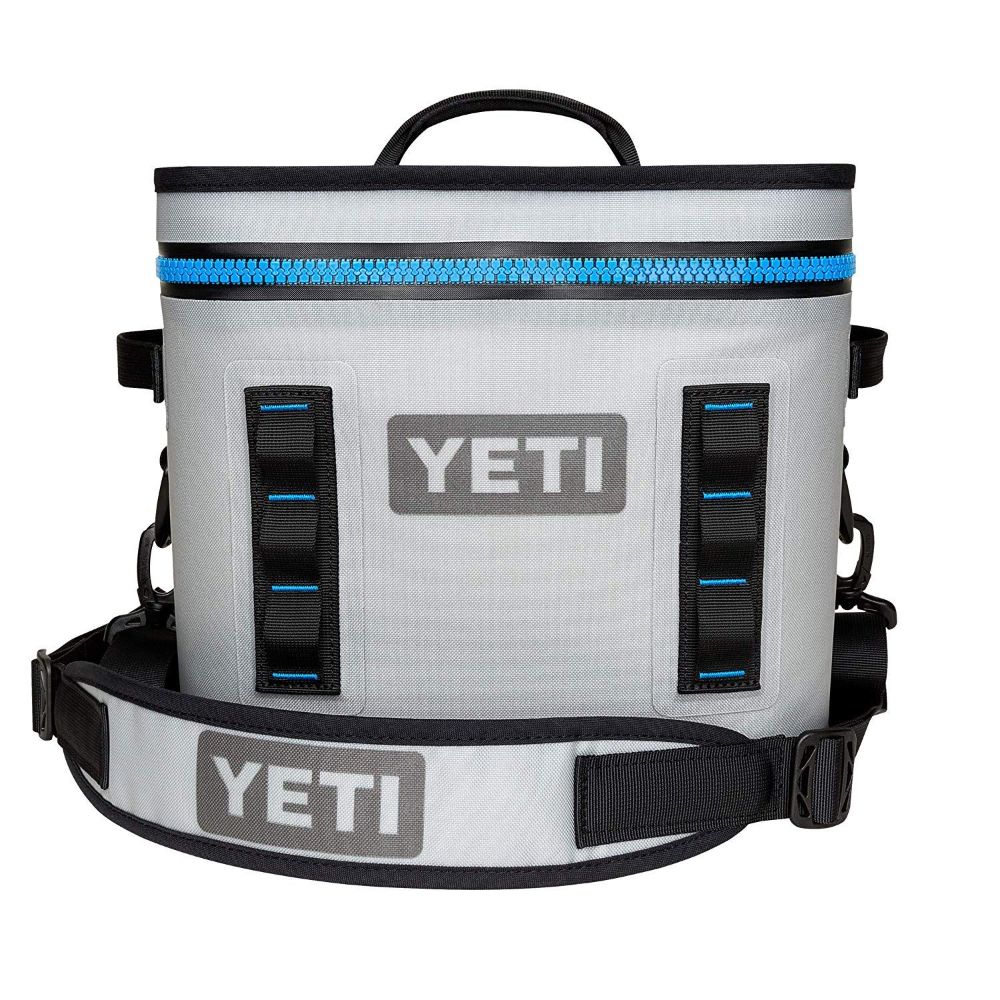 See the latests prices of all Yeti soft sided coolers
Engel HD30: Best Ice Retention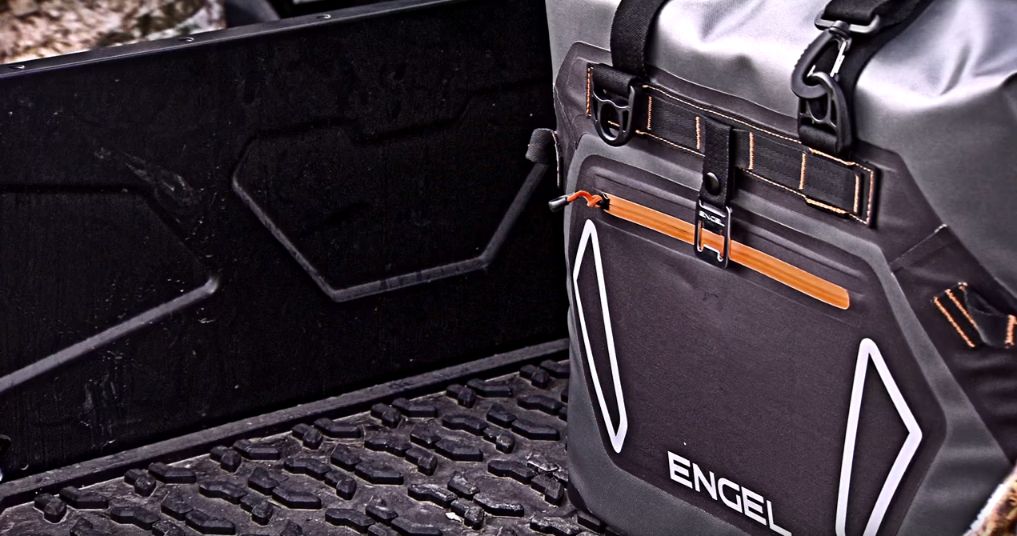 When it comes to ice retention in a soft sided cooler nothing can beat the Engel HD30. The combination of thick insulation and vacuum seal technology means this cooler can keep ice for 4.5+ days.
That competes with the hard sided coolers out there when it comes to ice retention!
This cooler is also made super durable using the same type of fabric as the Yeti so it's one of the toughest soft sided coolers too. Click here to see the difference between the Engel and the Yeti and which I recommend.
The only real downside of the Engel is that it only comes in the one large size, so if you want a smaller soft sided cooler you have to go with another brand.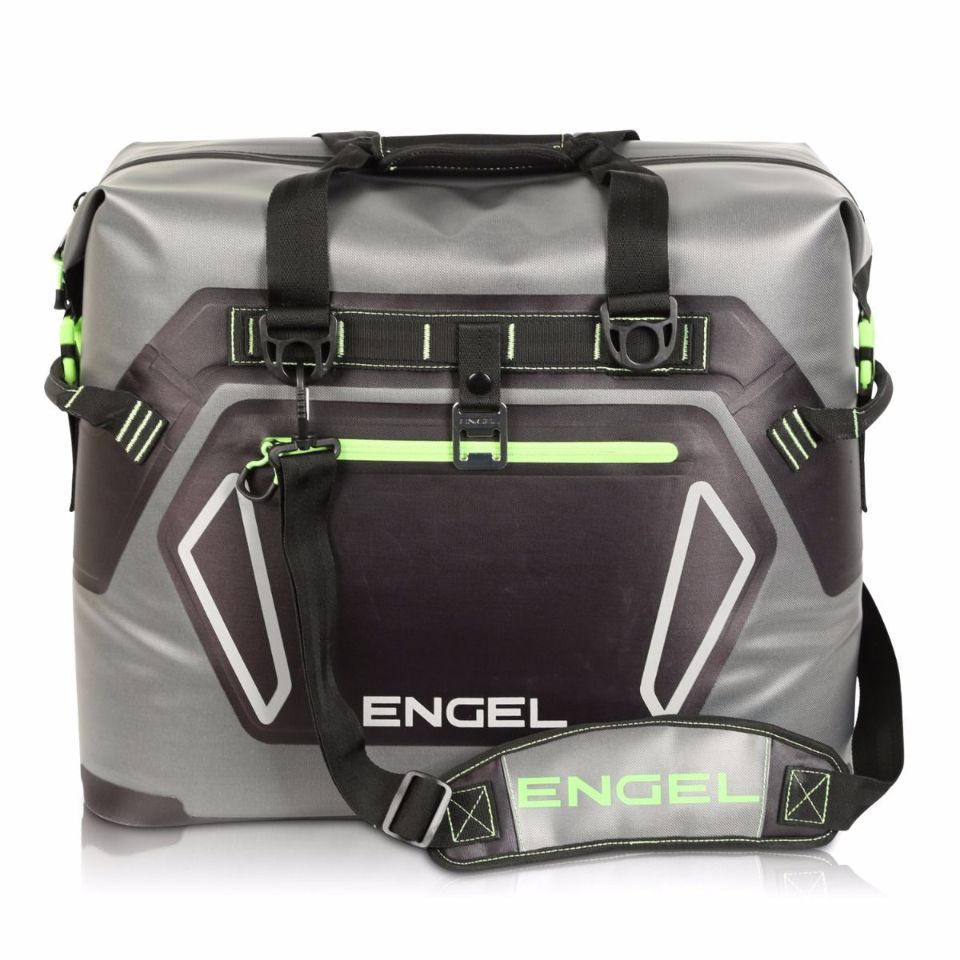 See the latest price on the Engel HD30 at Amazon
Grizzly Drifter Coolers: Best Value For Money
Grizzly Drifter coolers offer similar ice retention to the Otterbox or the Yeti but for a small fraction of the cost.
In fact you can buy 2 Grizzly coolers for the price of 1 Yeti cooler of a similar size and still have money left over.
Grizzly also comes with lots of external storage pockets which I love. This is a seriously good cooler to rival the likes of Yeti. Click here to see my Grizzly vs Yeti soft cooler comparison and which cooler I think you should buy.
The big downside to the Grizzly cooler though is that the zipper is NOT watertight. Most other high end coolers have watertight zippers but Grizzly doesn't.
But if you're ok with this and it isn't a huge issue then this is one of the best value for money coolers out there.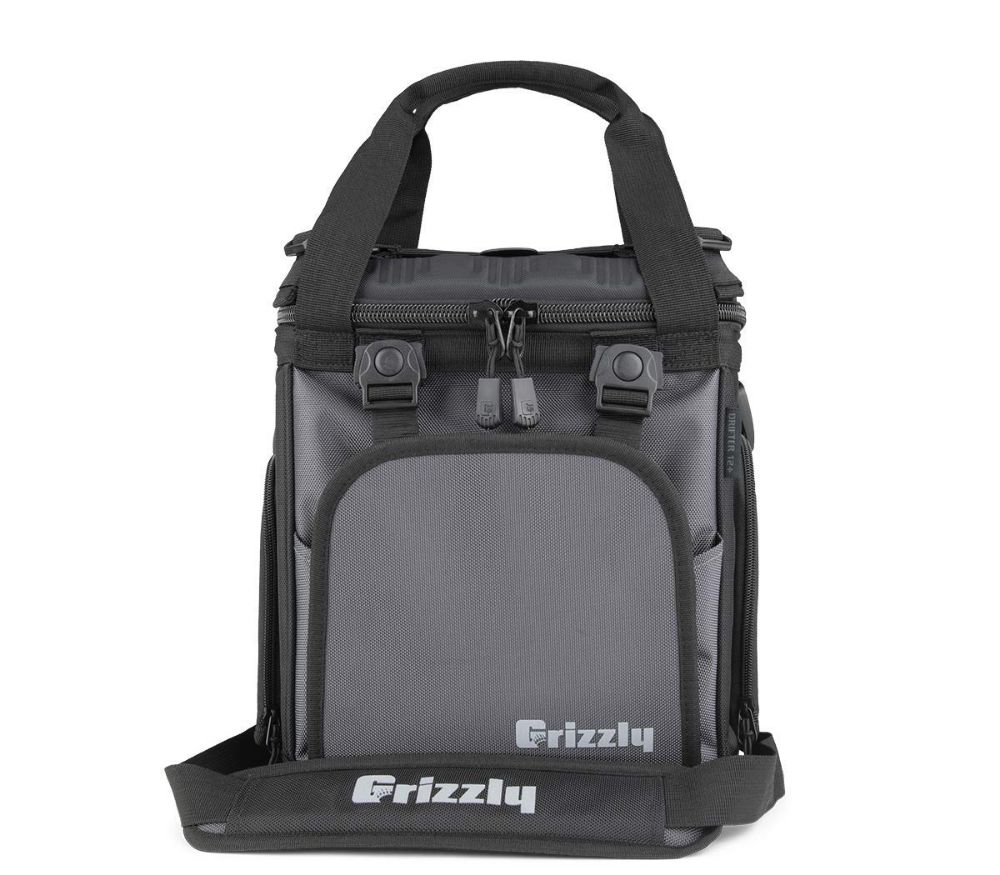 See just how cheap Grizzly coolers are at Amazon
Should You Buy an Otterbox Trooper Soft Sided Cooler?
Otterbox Trooper coolers are lightweight, durable and can keep ice for 2-3 days. They have some good features and accessories and I am a big fan of the clam shell design of their backpack.
Ultimately whether or not the Otterbox is right for you will come down to personal preference.
Do you like the combination of soft/hard cooler? Do you like the design and the accessories?
And also how does the price fit into your budget.
I do love the limited lifetime warranty as no other cooler company on the market offers this and it shows just how much Otterbox trust in their products.
If you're interested in getting an Otterbox Trooper soft sided cooler then simply click my affiliate link below to see the latest prices and color options at Amazon