February 2020 – by Ryan McLean
Hydro Flask is about to launch a brand new series of Parks For All Limited Edition Hydro Flask bottles showcasing some of the best national parks in America.
There are 5 different bottles available each in unique colors with matching colored handles and featuring prints of their respective national parks.
I discovered this new release in this reddit post published on the 14th Feb 2020.
These Limited Edition bottles tend to be very rare and are only sold for an extremely short period of time.
Due To Be Released In Mid-April 2020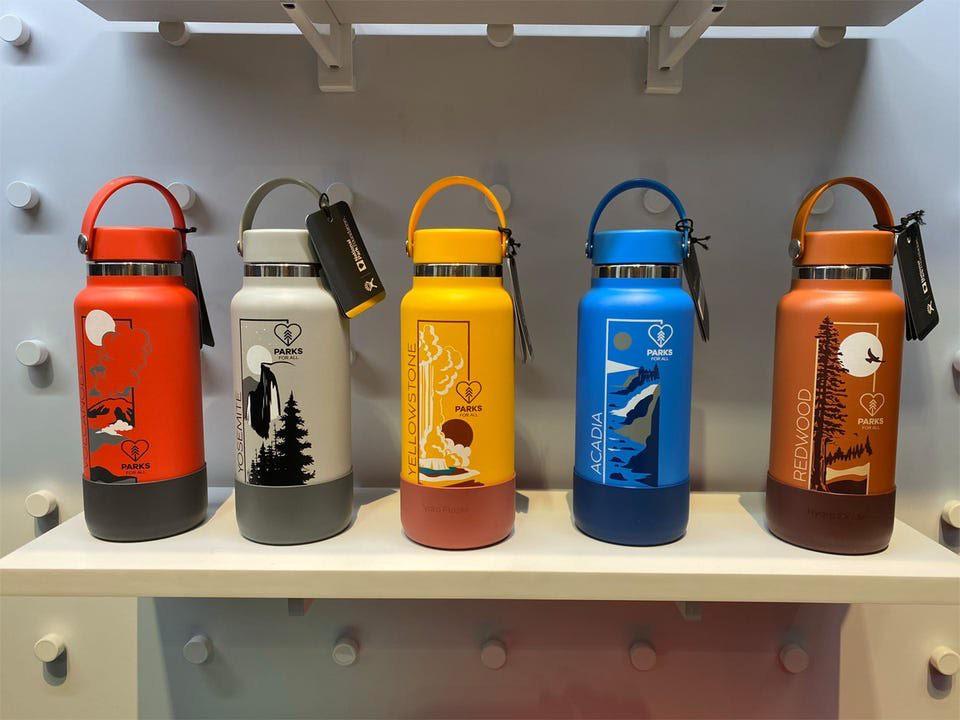 Word has it that these are going to be released around Earth Day in mid-April and may only be available online.
Volcanoes – Hawaii
The Volcanoes bottle is bright red and features a volcano erupting. This represents the national park on the Island of Hawaii.
I love the bright red color as it looks like Lava and it comes with a dark grey boot and matching red cap.
It may actually be the discontinued lava color that Hydro Flask used to make.
Yosemite
This is probably my favorite one. The grey Yosemite bottle is unlike any color Hydro Flask I have seen before. I love how light the grey is.
It features a print of Half Dome which is a famous peak in Yosemite national park.
It comes with a dark grey boot that is slightly lighter than the Volcanoes ones and it has a light grey lid with a darker grey carry strap.
Yellowstone
Yellowstone is actually a repeating limited edition Parks for All bottle as this color and print came out in the original series that included the Grand Canyon among other parks.
It comes with a reddish brown boot and a matching yellow lid with yellow carry handle.
Acadia
Arcadia National park is located in Maine. The park includes mountains as well as ocean coastline which is depicted in the print and suits perfectly the bright blue color of the bottle.
It comes with a dark blue boot.
Redwood
Most people know Redwood as the home of the tallest trees on earth and this is depicted in the print of the tall tree on the orangey brown Hydro Flask bottle.
It comes with a dark brown boot and I think this one is my second favorite.
The Previous Parks Limited Edition Hydro Flasks
This is not the first time Hydro Flask has released limited edition Parks for All bottles.
They previously released 4 different bottles
Grand Canyon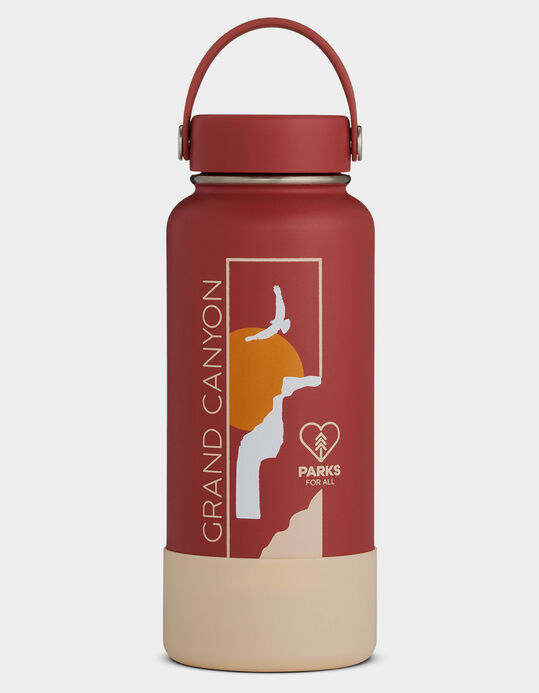 See Grand Canyon Hydro Flasks at Amazon
Great Smoky Mt National Park

See Great Smoky Mt Hydro Flasks at Amazon
Yellowstone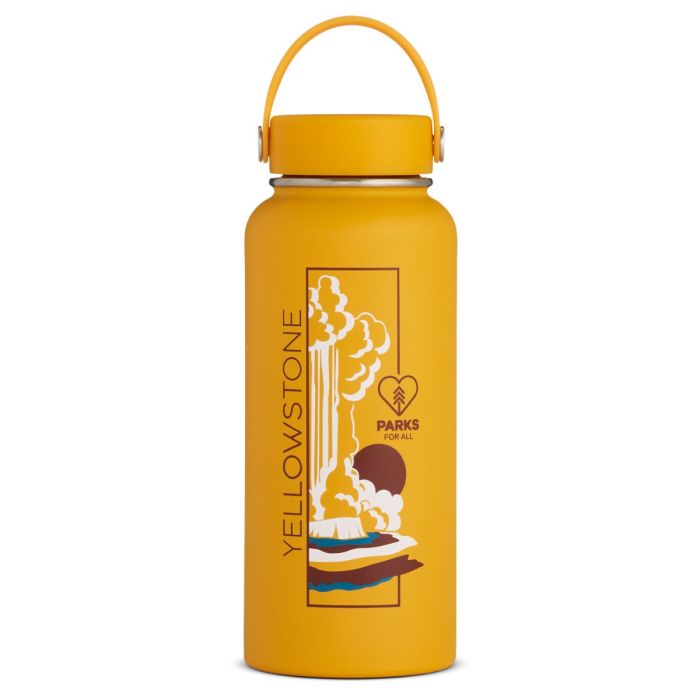 Joshua Tree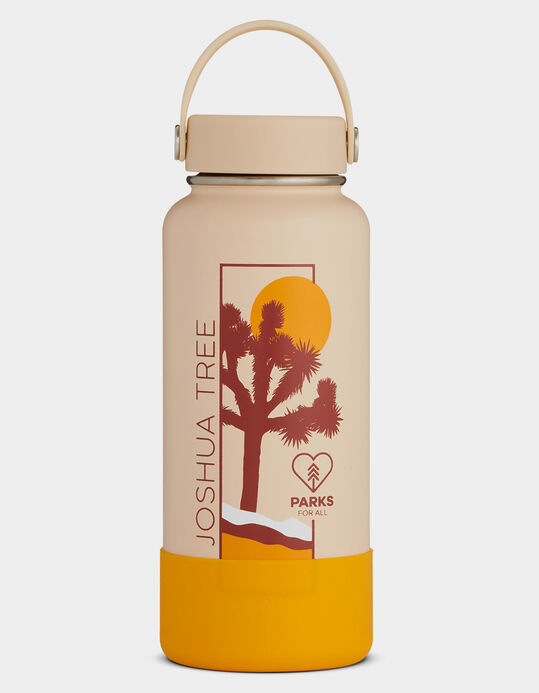 Olympic