Yeti tumbler cups, mugs and bottles come in many different shapes and sizes and are usually measured in US ounces.
So how many Yetis does it take to make a gallon or to make a liter? This can be helpful to know so you can keep track of how many Yetis you need to drink each day.
It takes 4.3 cups of 30 oz Yeti Tumbler to make a Gallon, 6.4 cups of the 20 oz and 10.7 of the 12 oz bottle. The 64 oz Yeti Jug is half a gallon and the 128 oz Yeti Jug is a full gallon. The 36 oz is closest to 1 Liter at 1065 mL.

Below is a table showing the different sized Yeti cups, mugs and bottles as well as their volume in mL and how many of each bottle you need to make a full gallon or liter:
Size Yeti
Volume in mL
Bottles/Cups Required
To Make a Gallon
Bottles/Cups Required
To Make a Liter
10 oz Tumbler
10 oz Mug
10 oz Wine
296 mL
12.8
3.38
12 oz Bottle
355 mL
10.7
2.82
14 oz Mug
414 mL
9.1
2.42
16 oz Tumbler
473 mL
8
2.11
18 oz Bottle
532 mL
7.1
1.88
20 oz Tumber
591 mL
6.4
1.69
24 oz Mug
710 mL
5.3
1.41
26 oz Tumbler
26 oz Bottle
769 mL
4.9
1.30
30 oz Tumbler
(Most Popular)
887 mL
4.3
1.13
36 oz Bottle
1065 mL
3.6
0.94
Half Gallon Jug
(64 oz)
1,892 mL
0.5
0.53
One Gallon Jug
(128 oz)
3,785 mL
1
0.26
Get Yourself a Yeti Tumbler, Mug or Bottle

Yeti tumbler cups, mugs and bottles are made from double walled vacuum insulated stainless steel.
They are amazing at keeping water iced cold for 24+ hours and they also work great at keeping drinks hot for 6+ hours.
They are extremely durable and backed by a 5 year warranty and they are one of the few insulated tumblers and bottles that are dishwasher safe.
I personally own 3 Yeti cups and I have had them for 4+ years and they still work just as good as the day I bought them. I have a small 10 oz lowball which takes 12.8 cups to make a gallon. But I use this for coffee and I am definitely NOT drinking a gallon of coffee per day. I would be bouncing off the walls!!!
If you don't yet have a Yeti or want to grab yourself a one you can see the latest prices by clicking my affiliate links below:
See the latest price of Yeti Tumbler Cups at Yeti.com
(or compare to prices of Yeti Tumbler Cups at Amazon)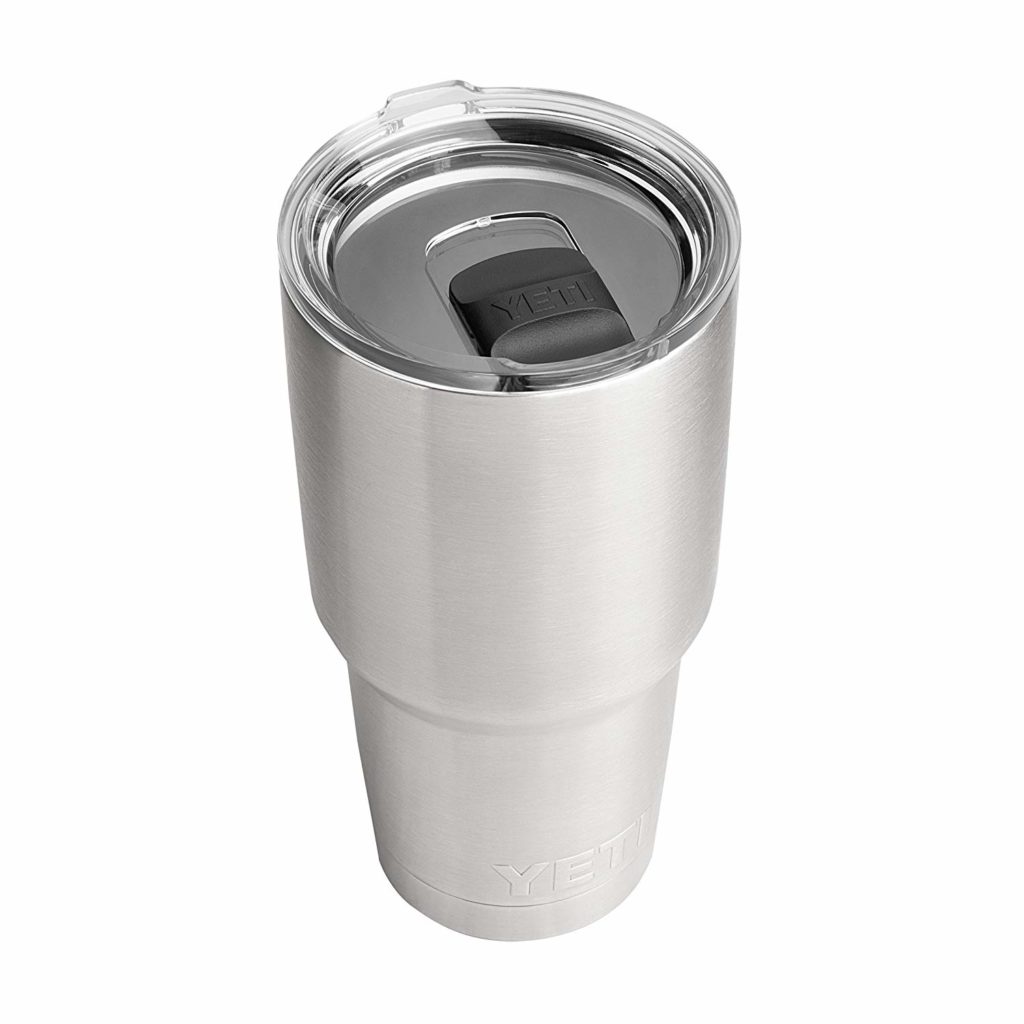 See the latest price of Yeti Mugs at Yeti.com
(or compare to prices of Yeti Tumbler Cups at Amazon)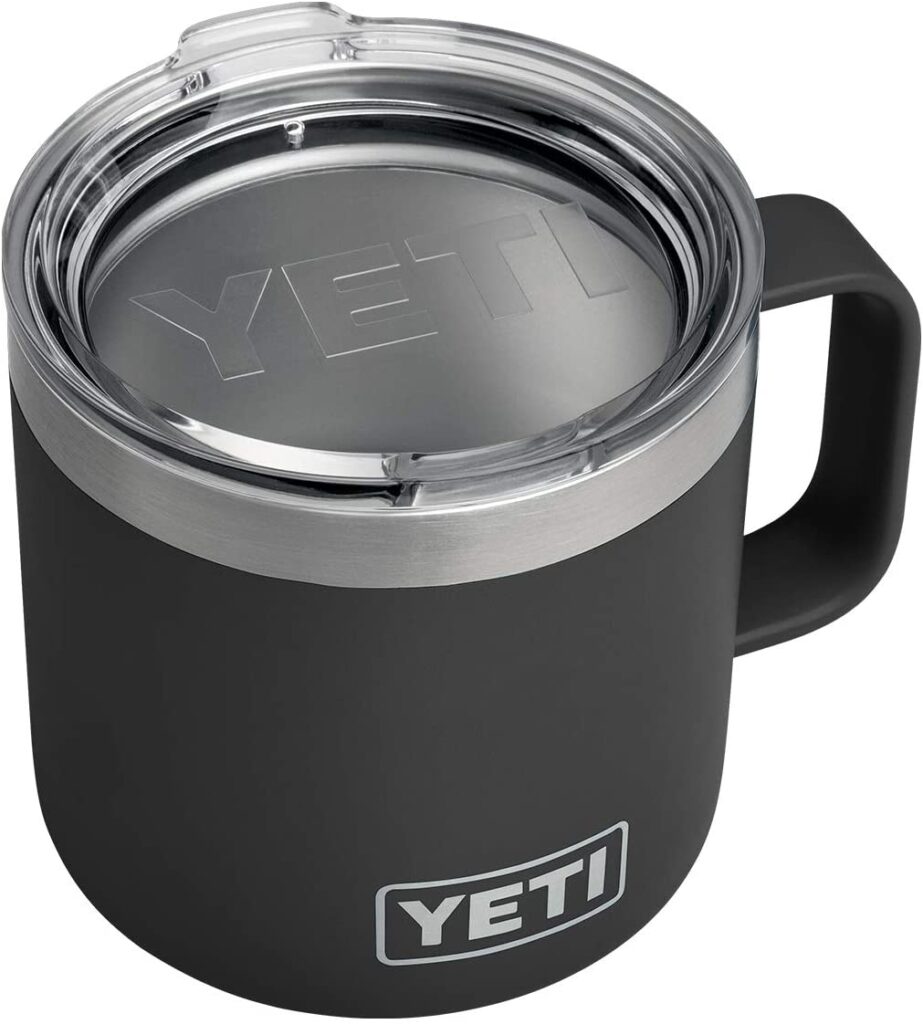 See the latest price of Yeti Bottles at Yeti.com
(or compare to prices of Yeti Bottles at Amazon)