Walmart is a great place to shop for discounts on lots of different products. It can be an easy and convenient store to shop at. So you may be asking does Walmart sell Yeti products?
And if Walmart does sell Yeti products do they offer a discount on them?
Unfortunately no, Walmart does not sell Yeti products. They are not a authorized dealer of Yeti products and Yeti still refuses to work with large discount retails. If you want to buy a Yeti you'll need to go to Yeti.com, to Amazon or buy them through another retailer.
In fact, years ago Costco started selling unauthorized Yeti coolers through an entity who claimed the coolers were pre-sold to the fire department of California. I wrote about this in my post: Are Yeti Coolers Ever on Sale?
Why Aren't Yeti Coolers Available At Walmart?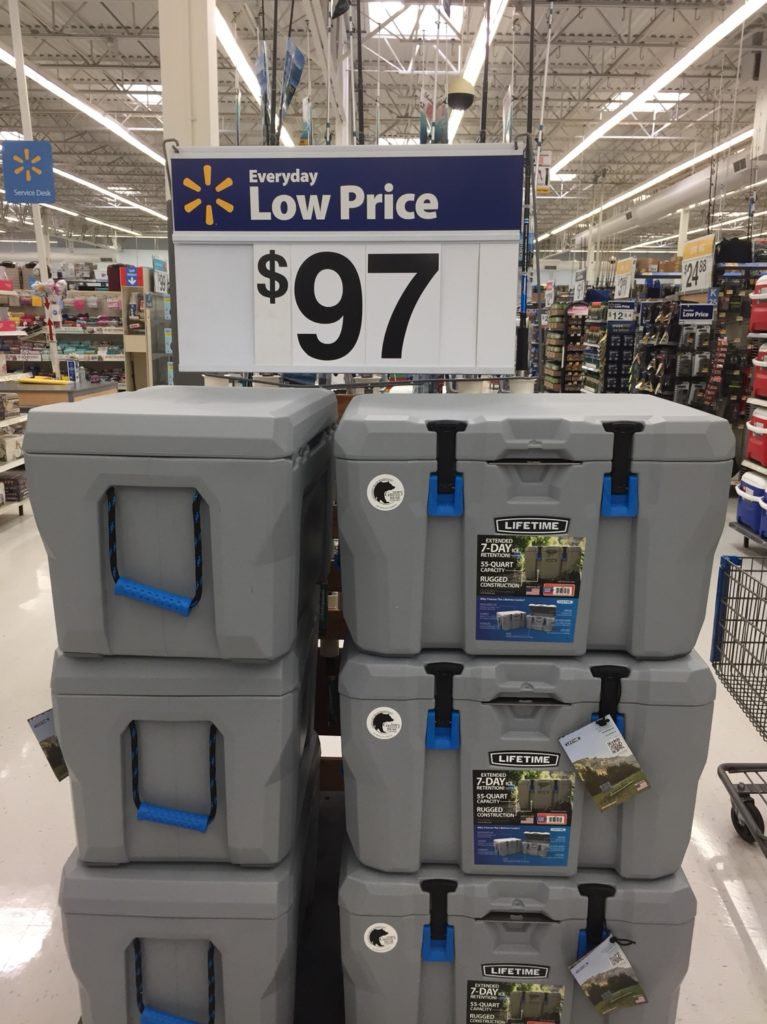 Ever since they started Yeti coolers have always been very deliberate on what stores they sell through and what dealers they work with.
Part of this is to support local speciality stores but by not selling their products through large discount retailers Yeti stopped the bulk discounting of their products, which can erode overall margins and value of the product.
While stores like Walmart and Costco may have offered huge volume to Yeti and a way to grow, ultimately Yeti would have given up too much profit which would have hurt them in the long run.
It seems that even to this day Yeti aren't selling their products in Walmart stores.
You Can Get Some Yeti Coolers Online at Walmart

If you search "Yeti" on Walmart's website then some Yeti products will come up and be available for sale.
However, these are not sold directly from Walmart but are rather sold by a third party seller selling these products on Walmart's platform.
The Yeti products are also much more expensive than you can find on Yeti's website or at places like Amazon.
For example when I did my search there was a Yeti Hopper Flip 8 that was selling on Walmart.com for around $307.
On Yeti's website you can see the Hopper Flip 8 actually retails for under $200! The price on Amazon is also very similar to this.
This is a MASSIVE difference in price buying through Walmart than buying from Yeti directly. It'll cost you a lot more money and is definitely not worth it.
In fact Yeti products are rarely discounted at all so it's often just easier and safer to buy directly from Yeti.
Click here to see Yeti coolers at Yeti.com
Compare this to prices of Yeti coolers at Amazon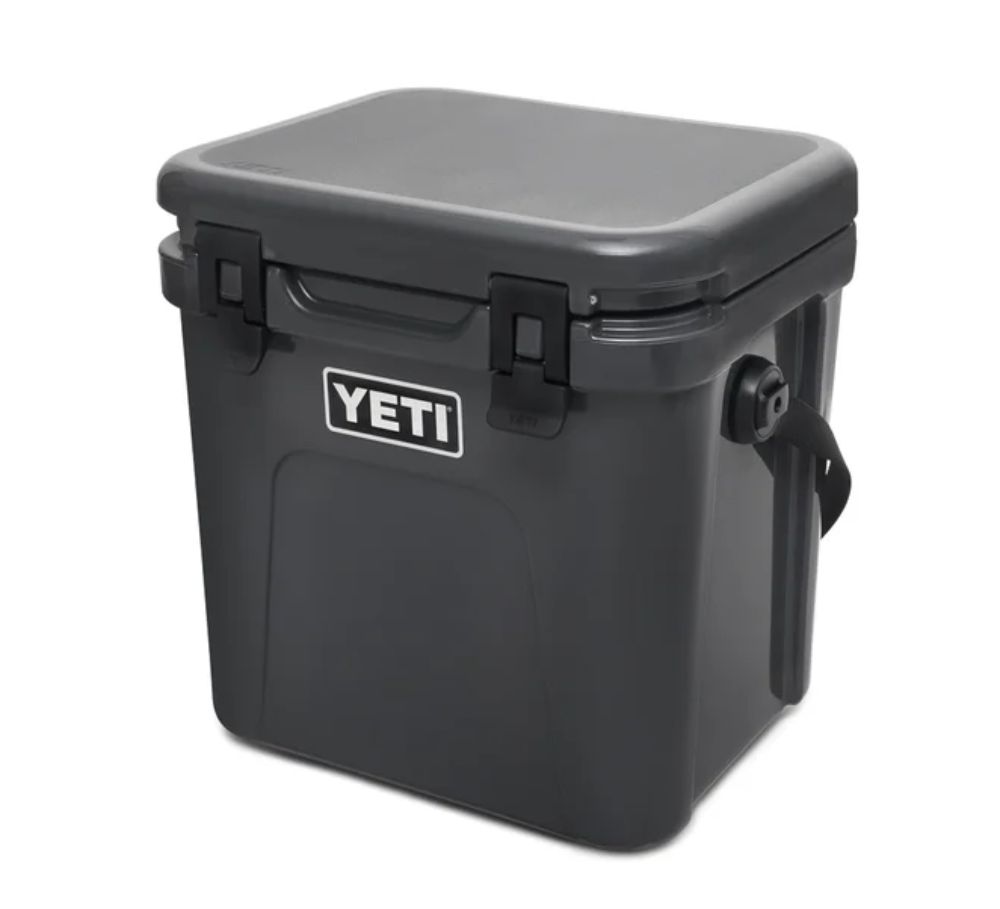 What Coolers Do Walmart Sell?
While Walmart doesn't stock Yeti coolers they do stock a variety of different coolers and they stock a lot of different big brands of coolers.
Here are some of the brands they stock in their online store at the time of writing this article:
They also stock some cheaper brands of cooler that aren't quite like Yeti but are a lot more affordable
Best Cooler Like Yeti At Walmart? Lifetime Coolers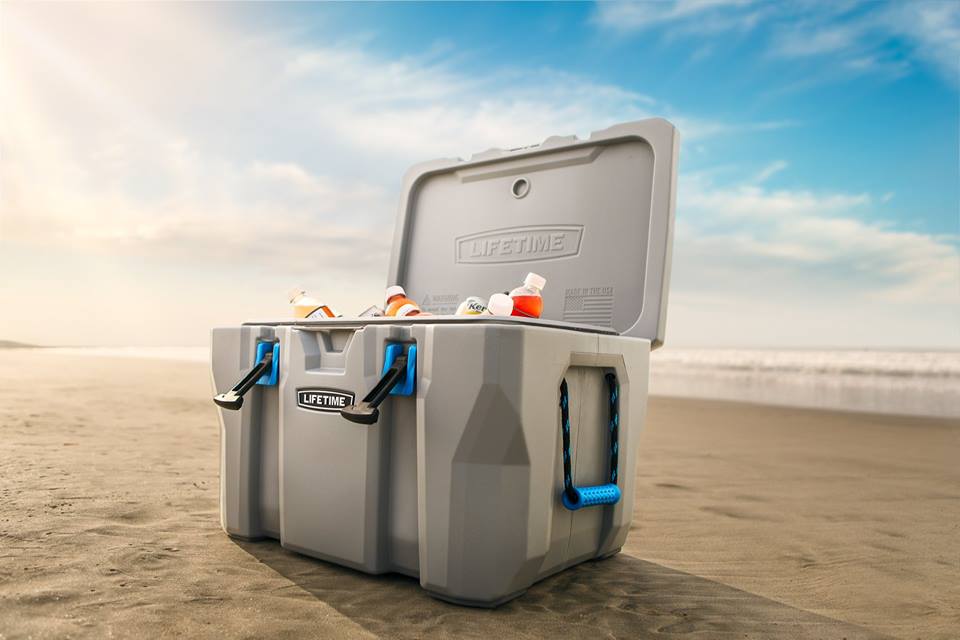 While Walmart doesn't sell Yeti products or coolers some of the coolers they do sell offer great value for money.
The cooler brand that I think offers the absolute best value for money is Lifetime coolers.
They offer all the major features of a Yeti cooler for a tiny fraction of the price.
Whereas Yeti coolers start at around $200 and go upwards from there, often costing over $350, Lifetime coolers generally sell for under $100 for the smaller sizes and just over $100 for the large sizes.
I actually rate it the best Yeti cooler alternative when it comes to value for money. No other cooler offers the value for money that the Lifetime cooler offers.
It's bear proof, super durable, has non-slip feet, rope handles, rubber latches and can hold ice for days at a time.
This is a great cooler for those wanting something like Yeti but who are on a bit of a smaller budget.
Walmart also generally has the best prices on Lifetime coolers so it's a good place to buy them.
See the latest prices of Lifetime coolers at Walmart.com
Compare prices of Lifetime coolers at Amazon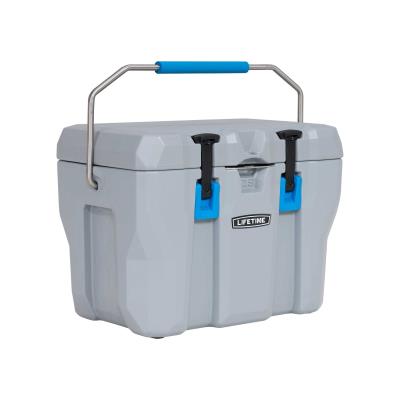 Does Walmart Sell Any Yeti Products?
If you search for Yeti on Walmart's website you will find SOME Yeti products, but not many.
A lot of the Yeti products that Walmart sell through their website are actually completely overpriced so I don't know exactly why people would buy them from Walmart instead of simply getting them directly from Yeti.
Even the hats are overprices at Walmart.
This may be because Yeti products on Walmart's website are sold through third party vendors and who knows, maybe they sell some of these products or maybe the product listings are they but they don't sell anyway.
Either way if you're reading this article then you're now a bit more savvy and can avoid overpaying for your Yeti products.
Buy a Yeti alternative like Lifetime from Walmart or buy your Yeti gear directly from Yeti.
See the latest prices of Yeti coolers at Yeti.com