Over the years my Contigo bottles have survived many drops, bangs, tumbles down the stairs and (even more impressively) trips to school with my children.
So far all my Contigo bottles, both plastic and stainless steel, have survived my outdoor adventures from bushwalking to rock climbing.
It's lasted well for me, but do Contigo bottles break easily in general or are they long lasting?
Contigo water bottles are very difficult to break as they are made from durable Eastman Tritan Plastic or 18/8 stainless steel, which is impact resistant. The lids have some moving parts which can break over time, but generally speaking they last years before any issues occur and they are backed by a generous lifetime warranty.
Obviously, when I say they do not break easily, I am not saying that you can throw them off a cliffside and expect them still to be in one piece. Though I am tempted to test this out on my next bushwalk.
However, with everyday use and even bushwalking, rock climbing, beach adventures and everything else I do the Contigo bottles hold up extremely well and are highly unlikely to break if you care and clean them properly.
Do The Bottles Break Easily?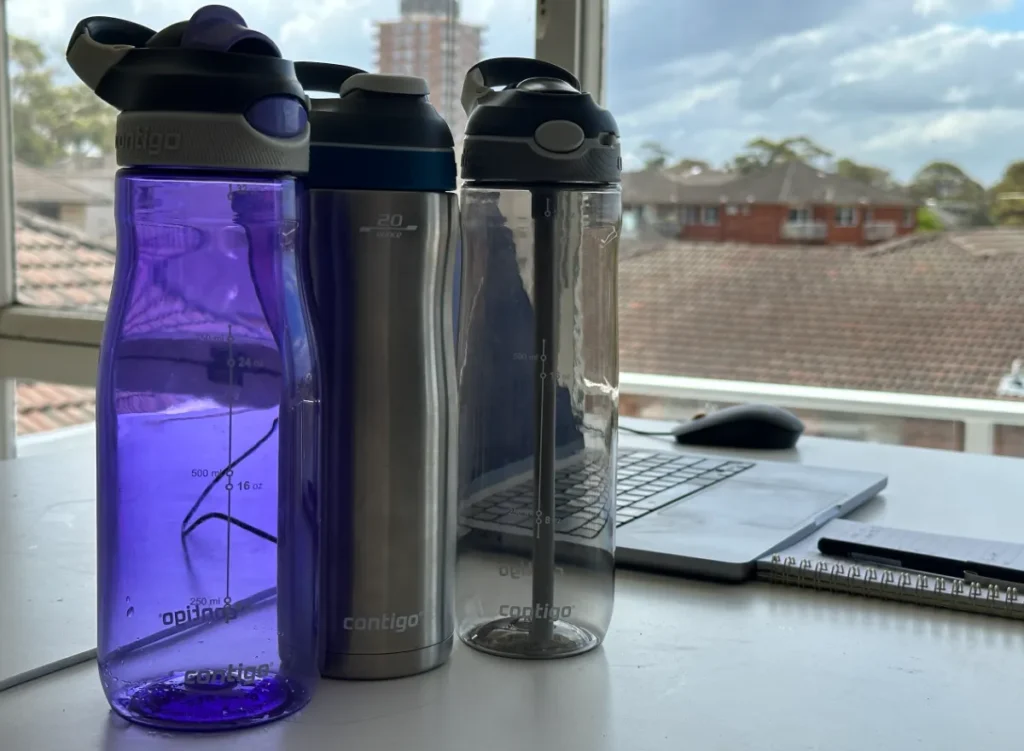 The plastic Contigo bottles are made from a specific type of plastic called "Eastman Tritan", which came out around the time that many water bottles were moving away from plastics containing BPA.
Contigo bottles are made with a plastic that it is BPA-free and super durable – it's even dishwasher safe and can handle high heats.
The benefits of using this type of plastic are:
It is impact-resistant
Has a long-life expectancy
Is dishwasher safe
To learn more about the materials of the bottle, check out my article on what Contigo bottles are made of.
I didn't want to just go off my own anecdotal evidence as I'm just one person. There are also a bunch of reviews online about the Contigo bottles and their durability.
"Despite being plastic, it is rather durable. I've dropped mine onto hard surfaces numerous times, and it has not cracked or affected its performance."
I can personally attest to this, considering the number of times my kids and I have dropped and knocked our bottles.
When you drop your Contigo you don't have the fear like when you drop your phone and face down and you're terrified the screen will be cracked. Dropping a Contigo bottle is a non-event. Especially with the plastic versions.
They might get a couple of scratches and scrapes and dents but nothing too significant.
The vacuum-insulated bottles are made from kitchen-grade 18/8 stainless steel, which is a very durable and flexible type of metal.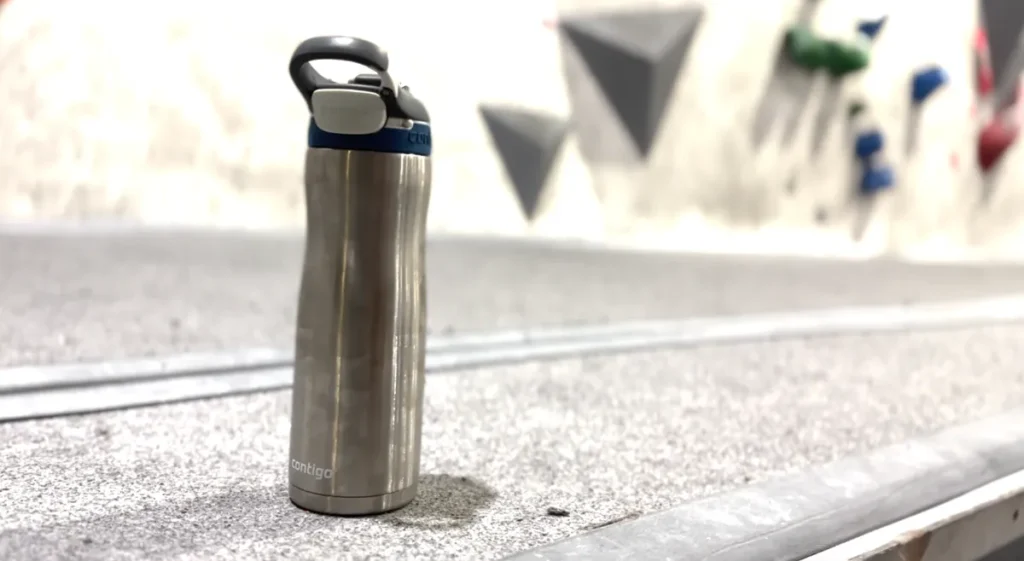 However, these are more likely to dent over time especially during drop, falls or large impacts.
Despite this, they seem very hardy and my stainless steel bottle is still going strong.
One person's review about the stainless-steel bottle said:
"The bottle is sturdy and does not shatter on dropping even when full. Even the top closure seems designed in a way that it can withstand dropping at any angle."
To improve the durability of their products, some of the Contigo bottles come with handles on the lid to carry securely, and you are able to clip the bottle to your bag. Minimizing the risk of dropping the bottle.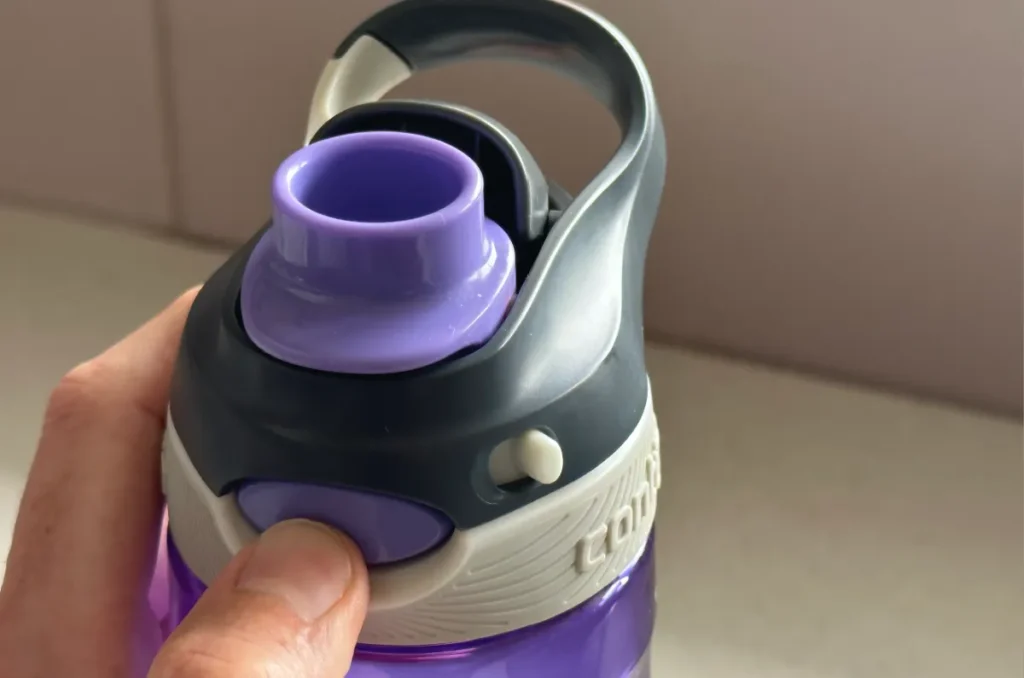 Contigo themselves have a lot of faith in their bottles as they offer a lifetime warranty on all their bottles.
Do The Lids Break Easily?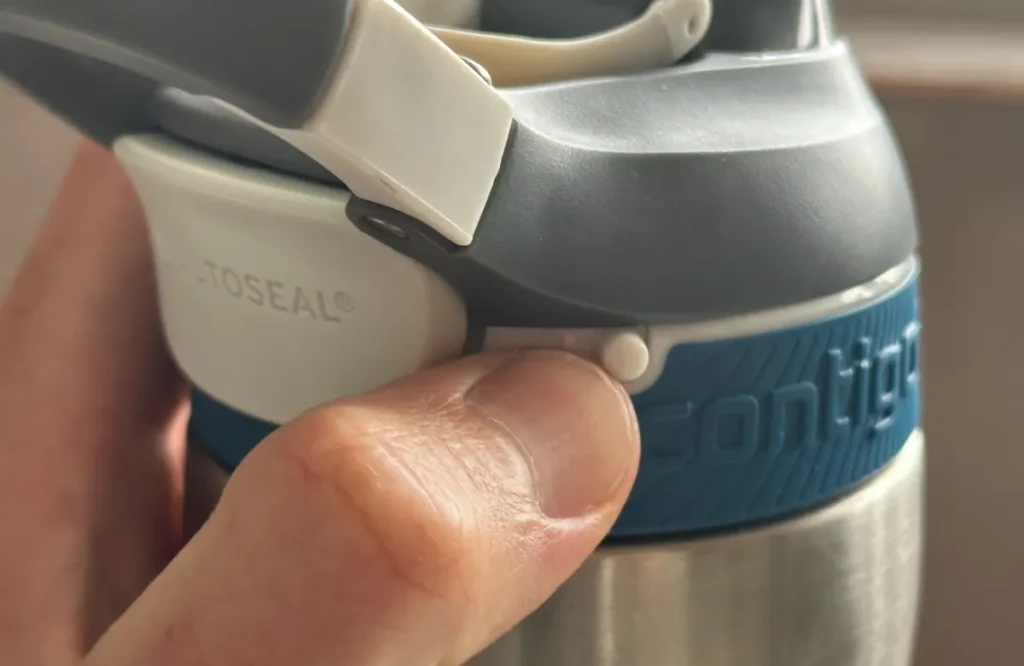 If something is going to break it's going to be the lids themselves as they contain multiple small moving parts which could get damaged during impacts or even just from use over time.
It definitely seems like it's most common part of the bottle that breaks for most people.
Knowing how to properly use the Contigo lids can stop you from accidentally breaking them. You may find my article learn how to use the Contigo lids helpful.
If your lid has broken, I suggest contacting their claims department to see if you can get a replacement for free. Otherwise, you will have to buy a replacement lid or a new bottle.