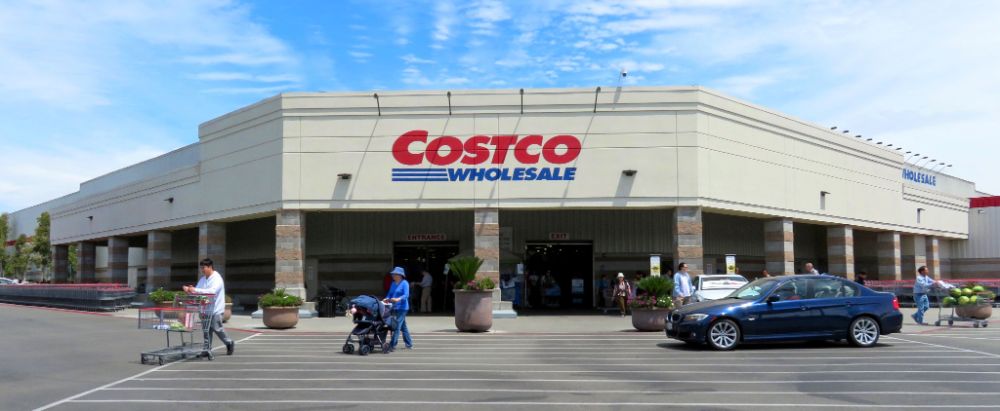 Yeti coolers are pretty much the gold standard for extending cold times and keeping ice from melting for days and days. But, I think everybody knows they are crazy expensive.
A lot of people rely on Costco's club prices to save a few bucks, especially through generic or "knockoff" items. Even though they may be "knockoffs," a lot of these items are actually great quality – but does Costco sell a knockoff Yeti cooler?
Costco does sell some decent knockoffs of Yeti coolers, starting with the COHO 55 Quart Rotomolded Cooler which looks just like the classic Yeti Tundra coolers. After that, the knockoffs drop off in quality, but you can still get some good coolers at Costco for a fraction of the price of a real Yeti.
Check out the full comparison below for hard, soft, and wheeled coolers that Costco sells that are similar to Yeti. You might be able to find one that suits your needs for a much better price.
1. COHO 55 Quart Rotomolded Cooler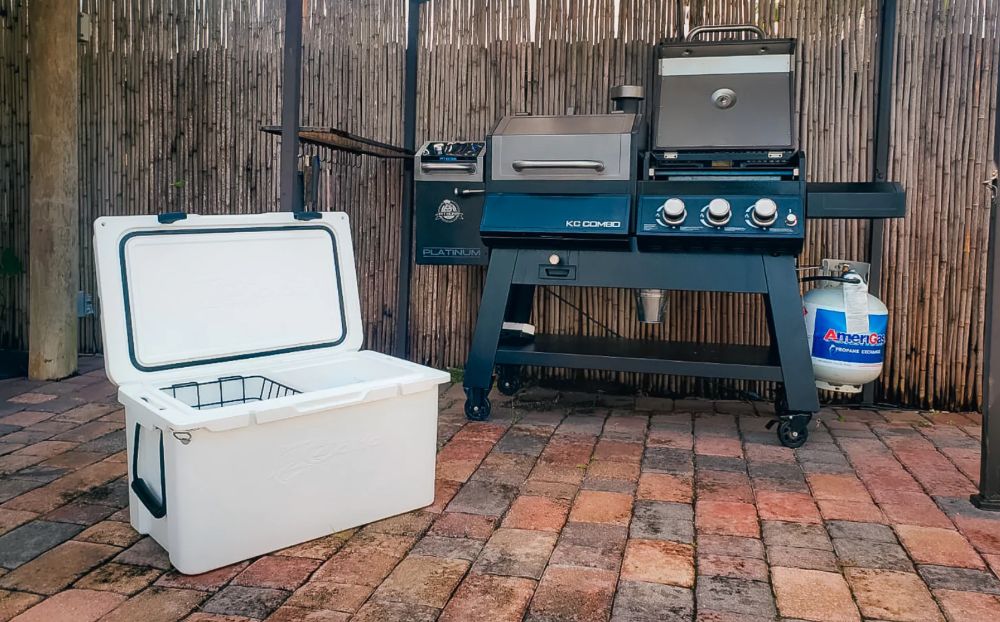 The first of the Yeti "knockoffs" that Costco has for sale is this COHO 55 Quart Rotomolded Cooler that looks just like the 45-quart Tundra cooler.
It's even sold in Yeti's signature white exterior plastic, so you are getting the whole aesthetic package with this cooler. It also has foam-insulated walls and a foamed lid.
Costco is selling this cooler for well under half of the price of a new Yeti Tundra 45, so it will definitely save you some money.
The description for this cooler boasts 5 days of ice retention in an outdoor temperature of 90ºF/32ºC – a pretty good rating that you might be able to exceed if you pack the cooler right.
Costco doesn't seem to sell the cooler in other sizes, but if you are looking for a large Yeti knockoff (this one holds 39 cans with ice), then this is probably a good way to go.
It's hard to find any real differences between the COHO cooler and a genuine Yeti, except that the COHO has a greater volume by 10 quarts – so it's probably a really safe knockoff to buy in place of the real thing.
See the latest price of the Coho 55 Quart Cooler at Costco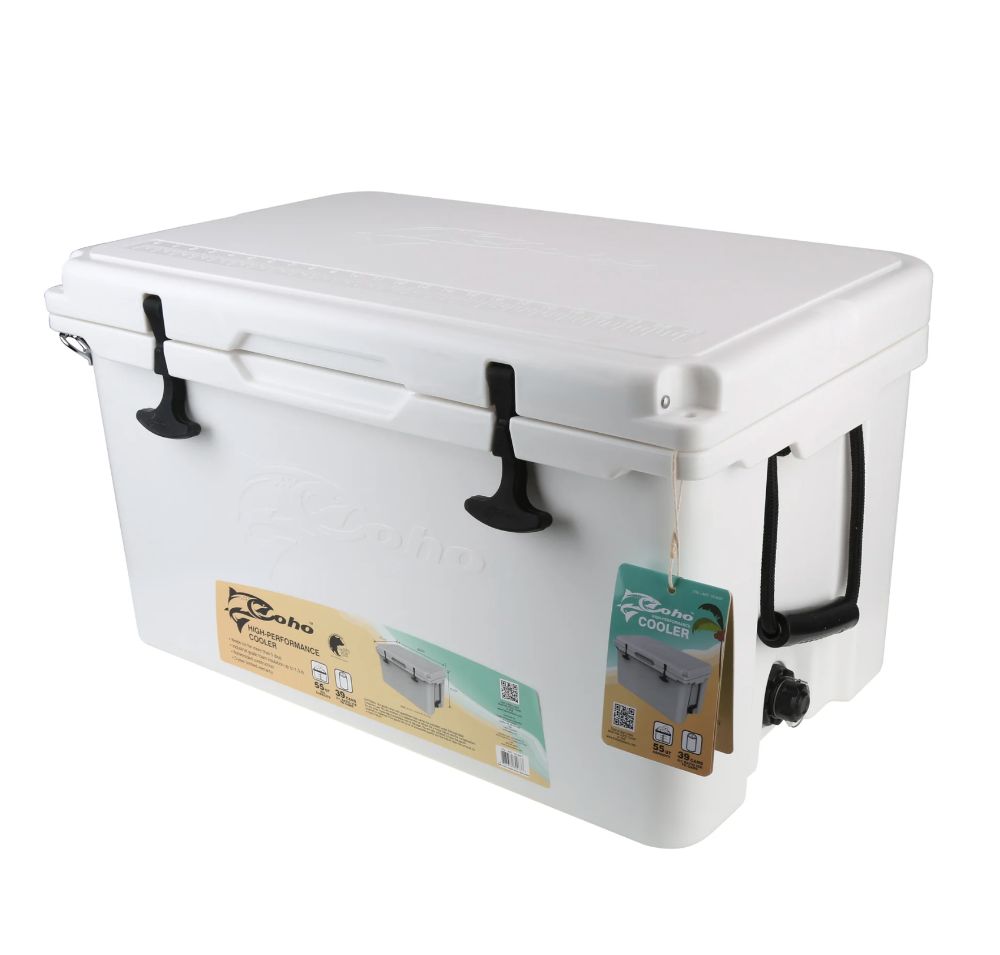 2. Titan 50-Can Collapsible Cooler
This soft-sided Titan 50-Can Collapsible Cooler seems to be roughly the same size as Yeti's largest soft cooler, the Hopper Flip 18.
Costco's claim the the cooler can hold 50 cans probably doesn't include any ice, as the Hopper Flip 18 is only able to hold 18 cans with ice.
This cooler doesn't look much like a Yeti, and the insulation is super thin compared to Yeti and the quality isn't nearly as good, but it's only a fraction of the price.
The Titan cooler is also a lot lighter than the Yeti Hopper Flip 18, weighing only 3 pounds compared to Yeti's 5 pounds. Unfortunately, this lighter weight probably means a lot less insulating material and shorter cold times for your food and drinks.
I would point out that Yeti's soft coolers still have some rigid insulation which also keeps the cooler from collapsing. On the other hand, the Titan cooler is advertised as a collapsible cooler.
This one really isn't much of a knockoff because there are a lot of differences. But, if you're looking for a decent soft cooler on a budget, this might do the job if you don't need quite as much insulating power as the real deal.
3. Igloo 62-quart Maxcold Latitude Roller
The Igloo 62-quart Maxcold Latitude Roller is a tall rolling cooler with an extendable handle and a huge capacity.
It's roughly the same size and tall shape as the Yeti Roadie 60 Wheeled Cooler. The cubical shape is good for carrying wine bottles or other tall items.
It's hard to really call this Igloo cooler a Yeti knockoff because it is not built in the same way with double walls and foam insulation. The Igloo Maxcold Latitude Roller is just a standard plastic cooler but with slightly better insulation.
Still, the description claims up to 5 days of ice retention, so there is some potential for this cooler to keep your ice and food fold for as long as Yeti, especially if you do everything you can to keep the ice longer.
Again, we have some serious price savings here as the Igloo is just a fraction of the price of a Yeti, so if you don't need top-of-the-line performance, you can probably get away with the knockoff here.
Should I Buy A Yeti Cooler Knockoff?
If you are looking to save money on a high-quality cooler, then yes, you should probably buy a Yeti knockoff – and Costco is a great place to do that.
Heck, you might even find that the Costco version of the cooler performs better than the real thing – however, this is very unlikely. But there are all kinds of reasons that Yetis aren't perfect.
In the end, you just need to ask yourself if you really need the best cooler out there or if a pretty good cooler will do the job.
The only other difference is the "wow-factor" of knowing you have THE Yeti cooler that everybody knows is the best – if you can live without that, knockoffs should be just fine.
Summary
Costco is offering several coolers that are more or less similar to the Yeti lineup. You can save a ton of money by going with one of these cheaper models.
If you have your eyes on a Yeti Tundra, I think you will be happy with the COHO Rotomolded Cooler listed above – it's almost an exact copy of the Tundra line for less than half the price.
All coolers keep ice and food cold for a while. Whether you should buy a Costco Yeti knockoff comes down to how much performance you really need, and how much you care about that brand name.