I love my Contigo bottles. The lids are great and easy to use but sometimes they have suction problems or leaking issues which are difficult to fix.
Often it's not your fault as the customer the lids can just break randomly from regular use.
If this happen to you then you might be curious whether or not Contigo replaces lids. The news, unfortunately, isn't that great.
Contigo replaces lids under their lifetime warranty IF they determine the problem is due to a material, workmanship or structural defect. Exceptions are if it's been in an accident, the exterior wall is chipping or fading or you haven't used it properly (e.g. putting your lid on the dishwasher's bottom rack).
Normal wear and tear and accessories (like straws) aren't covered. It's highly unlikely that Contigo will replace any of their lids with mold issues. So if you have mold you'll need to clean it out yourself.
Contigo's customer service has some pretty mixed reviews with many customers stating Contigo failed to respond to them at all after filling out the contact form on the website and others saying that Customer service wouldn't replace broken lids but told them they would have to buy a new cup instead.
When Contigo does replace bottles they normally sends you a new bottle, not just a lid.
This may be because Contigo doesn't sell replacement lids so it's easier for them to send you an entirely new bottle.
If your Contigo lid has a problem, it's worth claiming for a new one, as the process is simple and fast.
Contigo's Customer Service Has Mixed Reviews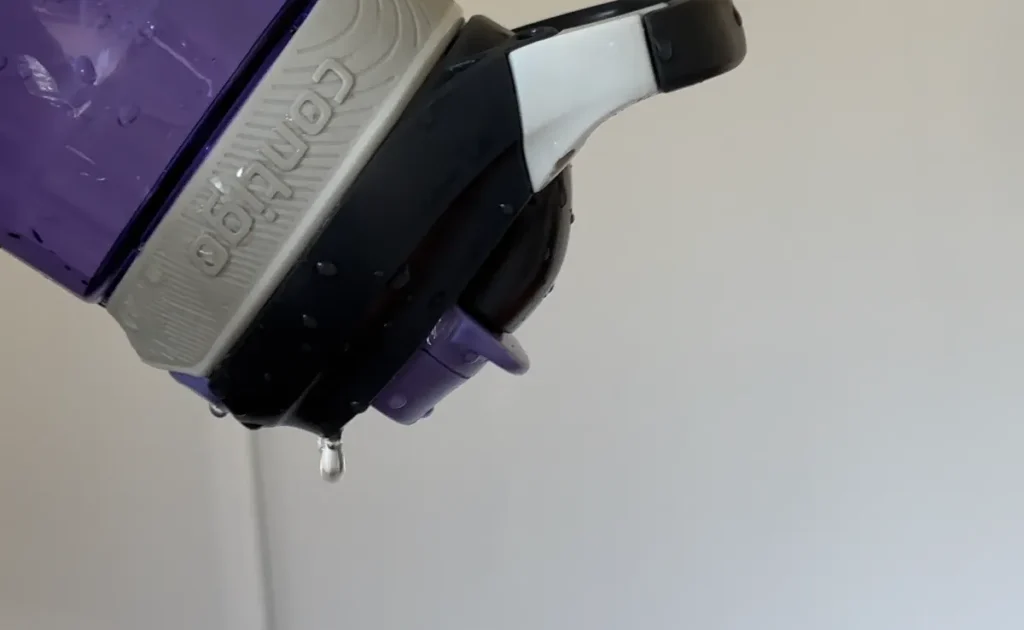 Contigo's customer service has some pretty mixed reviews with some customers saying their customer service was great and they replaced products that were 10 years old, while others say the customer service is terrible.
Examples Of Good Customer Service
There are definitely some examples of good customer service in TrustPilot.
I'm very impressed with Contigo products & their excellent customer service! I had a water bottle that broke, called the company 4 days ago & they shipped me a replacement today. No receipt needed, no photo of the damage needed. Best customer service ever!

Mary Jachec
I bought a Contigo mug and the opener stopped working. I contacted Contigo and they agreed to replace. They also pointed out that I'd purchased the broken one almost 10 years ago. Incredible Customer service.

Fight Tucker
Here's a YouTube video from another Contigo customer who claimed under their warranty policy and it went great for them:
Examples Of Bad Customer Service
Unfortunately the examples of bad customer service seem a bit more plentiful than the examples of good customer service. However, I think this is normal given that angry customers are more likely to leave reviews than happy customers.
My Contigo westloop leakproof travel mug that leaks contacted contigo by webpage form 3 times and had no reply from contigo to even say they cannot do anything poor customer service.

mark Scarlioli
There are examples of bad customer service on TrustPilot and on ComplaintsBoard.
The lid to my 20 oz. coffee mug was stuck in the open position. No matter what I did, I could. It get it to close. I didn't realize it was still open after I thought I snapped it shut and it went everywhere, including inside my work tote! I have contacted the company but was told there are no replacement lids, I would have to buy a whole new mug. This mug was purchased in August 2021! I'm not buying a whole new mug!

Marie O'Mara of US
How Does Contigo's Replacement Lid Warranty Work?
Contigo bottles are fairly cheap, especially given the complexity of their lids. They are a good option and they offer a lifetime warranty on their bottles. But this warranty is only good if it's honored.
Below are the steps you can follow to make a warranty claim with Contigo:
1. Go To Contigo's Contact Us Page and Complete the Form
Navigate to Contigo's Contact Us page. Under the reason for contacting Contigo, choose the one mentioning you have a problem with a product. 
You'll need to fill in your personal details, give a brief description of the problem, and provide your bottle's model. You'll also need to upload photos of the bottle, but you don't need to send it back or provide proof of payment.
You're covered under Contigo's lifetime warranty for material and quality defects, so if you use it according to the manual and it breaks (no matter how old it is), they'll replace it.
However, Contigo won't replace it if:
It has normal wear and tear (my kids' Contigo bottles are a bit scratched, and the color is now dull, so this isn't covered under warranty).
You've dropped or damaged it.
You haven't used it correctly (e.g., you put your insulated Contigo in the freezer, and it cracked).
Exterior wall fading and chipping (this is normal and expected with regular use).
If the issue is mold. It seems Contigo ignore this issue despite the design flaws in their lids.
2. Wait for Contigo's Confirmation Email
After filling in the form, Contigo will email you confirming they've received your query. In a few days, expect another email with the claim outcome. If they accept it, they'll provide shipping details with your replacement product.
3. Contigo Will Send You a Replacement
Contigo normally takes between 2 to 3 weeks to send your replacement. I find their lifetime warranty amazing because even if it's only a faulty lid, they'll usually send you a whole new bottle.
The replacement bottle they send you depends on their current stock levels, and they'll try to replace it with something as similar to your old one as possible.
They'll also try and match the color as closely as possible.
…that is if they ever write back to you at all.
Good luck!