For some reason, a steak or some eggs and bacon taste better over a campfire. I'm not sure if it is the wood smoke or the atmosphere, but it is my favorite part of camping and hiking.
Unfortunately, cooking the good stuff requires keeping the food cold. With stationary camping, you can just load up your monster cooler and bring it along.
When you are hiking, most coolers are not portable enough to bring them with you. In this article we will cover what features are important with a hiking cooler. In addition, we will review a few cooler types that would work well on a hike.
Cost
As technology improves and coolers work better, they have gotten much more expensive. However, they can make or break your experience if you spend lots of time in the wilderness.
Generally, coolers are priced considering volume and quality. When we talk about coolers for hiking, these are specialty items. They will cost more than lots of larger options but this is because they are specifically designed for hiking.
Durability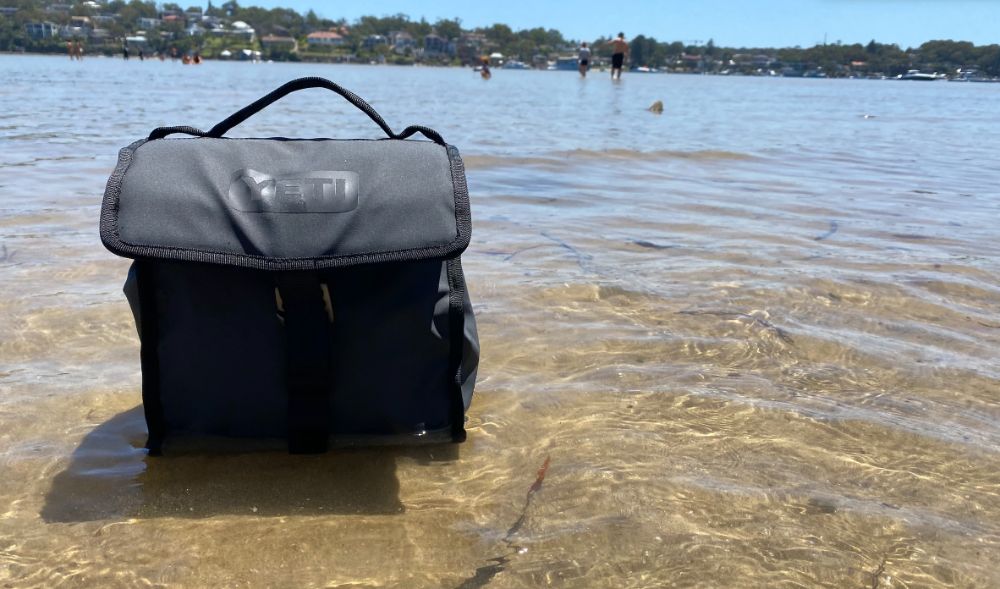 If you are anything like me, any gear you take on a hike has a good chance of being banged up. If you plan to hike with your cooler, you should focus on getting something with a tough exterior that will last.
It will cost more in the short term, but it will be worth it if the cooler lasts a lifetime.
It'll actually cost you more in the long run to buy a cheaper cooler as you'll need to continually replace it on a regular basis.
Insulation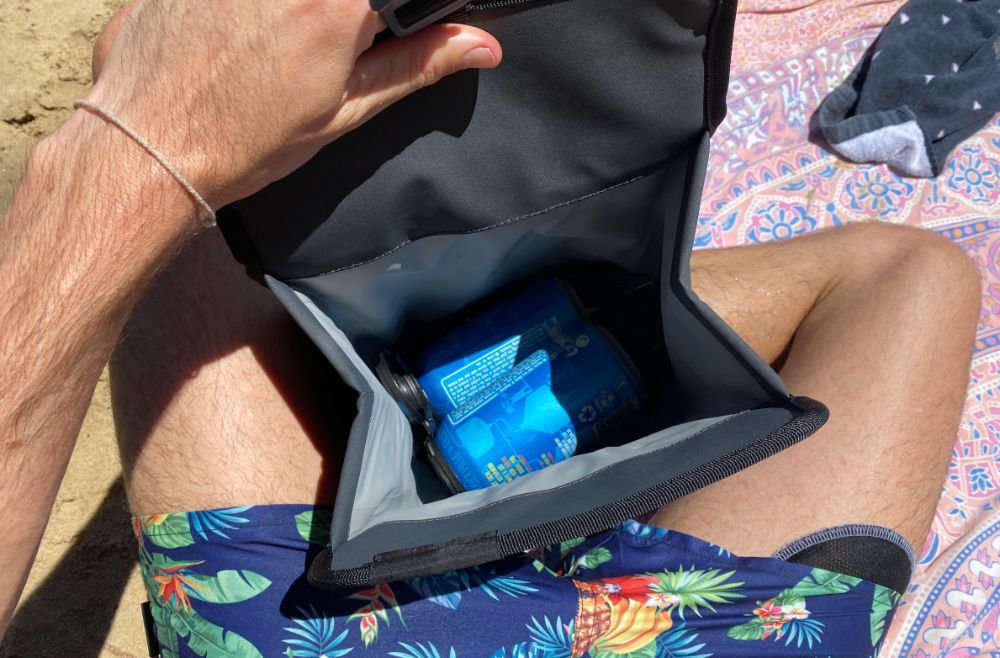 The thicker the insulation in the walls of the cooler, the longer your food will stay cool.
However, coolers with thicker insulation are less portable. For our purposes, we may need to go with slightly thinner insulation but we still want it to be good enough to last the length of our hike – whether that be a short hike for a few hours or a full weekend hike into the wilderness.
Portability

This is the primary concern for hiking purposes. There are backpack coolers that can carry a good amount of food, or you can get a small cooler to put inside your pack.
Soft coolers are easier to pack because of their flexibility and they are also designed to be more lightweight and portable.
Best Type of Cooler For Hiking – Backpack Coolers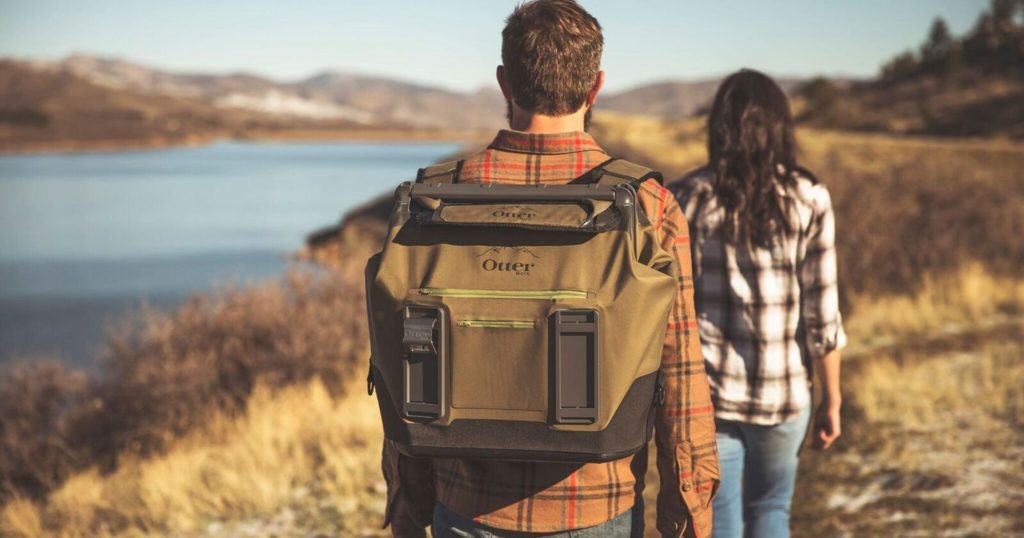 The most functional option you have would be to have one hiker carry a backpack cooler and have the other hikers carry their gear. Backpack coolers come in a wide range of sizes, designs, and prices.
The volume of backpack coolers will range from about 15L to about 30L. You need to select the size based on how much weight you can comfortably carry.
You can get plain Jane backpack coolers that are basically a cooler with two shoulder straps. You can also get backpack coolers with waistbelts, padding, pockets, gear loops, and adjustments to make the load as comfortable as possible. Some are hybrids designed to be half hiking pack and half cooler.
I've done a full writeup on the best backpack coolers where I go into these in more depth.
In general, backpack coolers will keep food cold for 1-3 days. You can find a deal from time to time, but most run between $200 and $300. The durability will vary, so read your reviews before you purchase.
Soft Coolers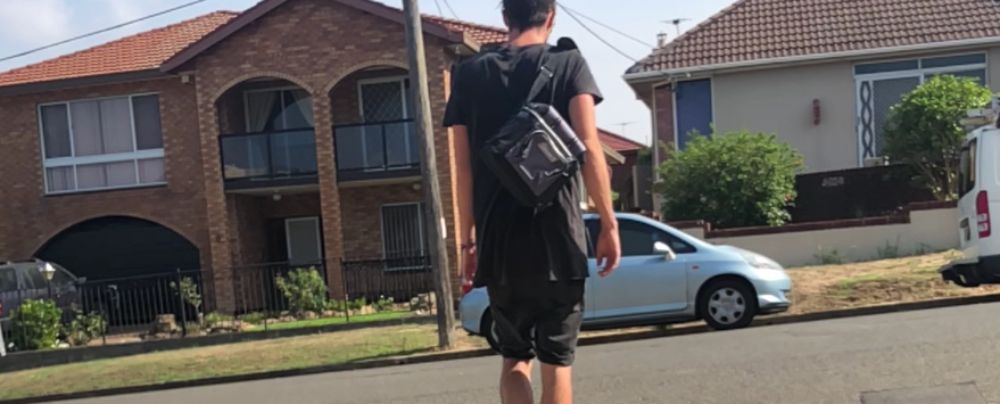 In theory, a soft cooler can be taken on a hike. Soft coolers are simply made with insulation sewn into the fabric.
They generally have a shoulder strap along with two handles. If loaded properly and if the shoulder strap is used, it could be comfortably carried for several miles.
I happen to use these soft coolers all the time for fishing and camping trips. They do not stay cold as long as our hard-shell coolers, but they are fine for a day trip.
Soft coolers hold a good amount of food, they are light, and they are inexpensive. Many can be purchased for less than $50, but I would take a backpack cooler if I was forced to choose.
Small Coolers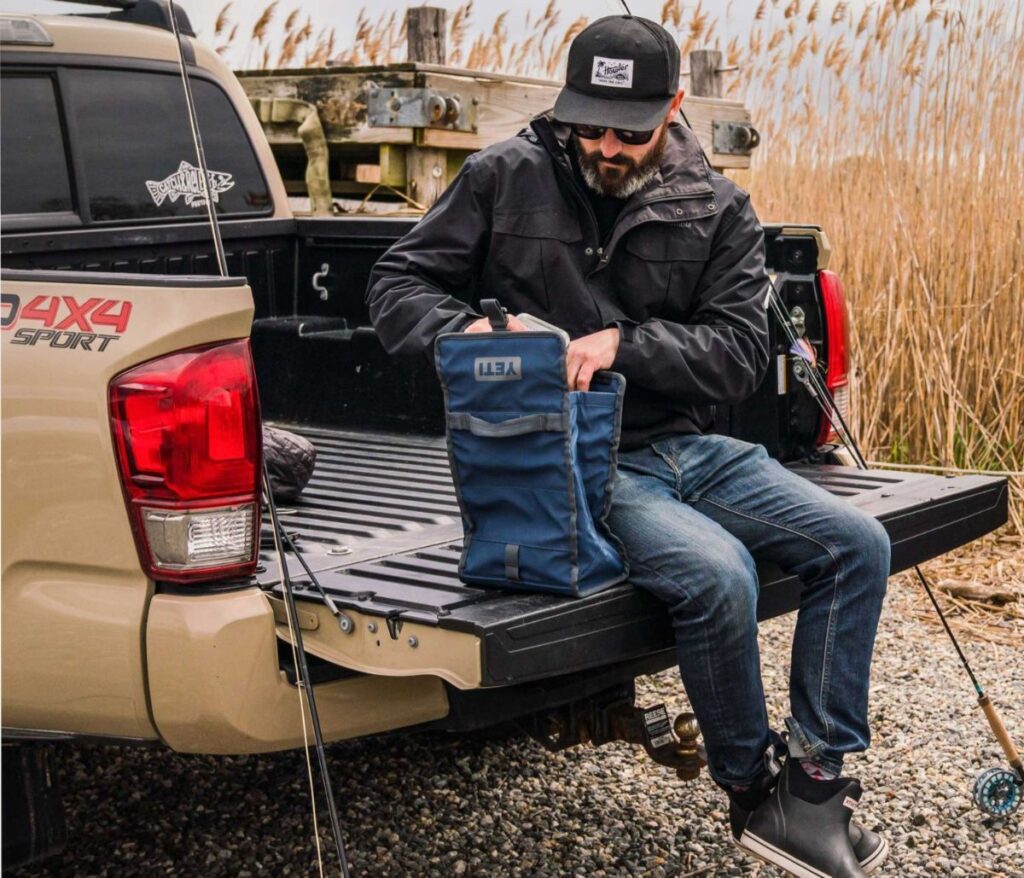 There are lots of smaller options that can be loaded into your hiking pack with your other gear. The most popular option would be one of the high quality stainless steel thermoses that are available today.
These come in several sizes and can keep your coffee or soup hot all day. Add a little ice and they can keep a drink cold all day as well.
There are also lots of soft coolers that are intended for use as a lunch box. For a hiking trip, these can be perfect for a couple sandwiches and drinks.
These smaller options will fit in the primary compartment of most hiking packs. Most of them will keep your food cold all day, with some of them working for several days.
These are perfect options if everybody coming hiking wants to eat or drink something different. Simply load up what you want to eat or drink and carry the cooler in your pack.
The Right Way to Pack a Cooler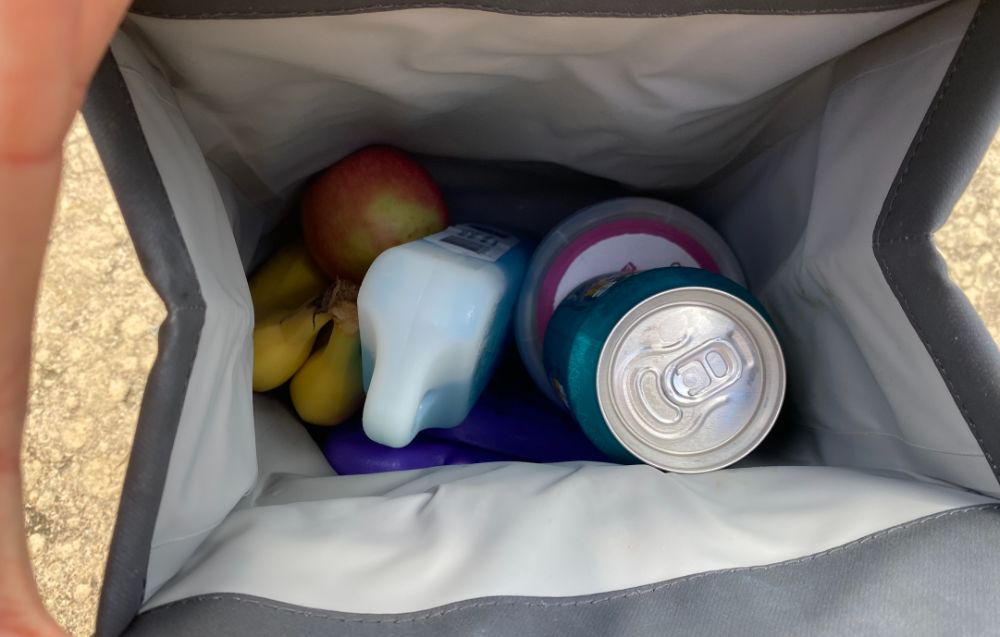 It's true. I'm guilty just like everyone else. When I pack a cooler, I just throw everything inside and go.
However, if you are going on a hike and need your ice to last you must be more careful. Whatever type of cooler you pick, follow these tips to keep your food and drink colder.
Chill Everything – You want all food or drink to be either refrigerated or frozen before placing it in the cooler. Then, ice your cooler at least 30 minutes before you add everything else.
Consider Accessibility – Load up the cooler so that snacky foods and drinks are on top or on the sides. This will give you easy access to these items, and the meal related items are underneath.
Pick Your Ice – If you need to chill food or drinks quickly, crushed ice works best. For ice that lasts the longest, use block ice or freeze your drinking water in bottles or jugs.Generally, you want a ratio of 2:1 ice to food.
Add Ice on Top – Cold air sinks, so you want to be sure you have a layer of ice on top of your packed food. Also, keep perishable foods towards the bottom for this same reason.
Pick the Right Size – Open air in your cooler will warm up faster. You are best to pick a cooler which you can fill up completely.
Shade Matters – When stationary, always keep your cooler in the shade. If your cooler will be in a hot car, throw blankets on top to dissipate the sun and hold in the cool air.
Keep it Closed – Coolers are like ovens in that they need to stay shut as much as possible. Think out what you need to grab first and be sure the cooler gets closed all the way. You can also pack several smaller coolers so each one is opened less frequently.
Keep your Water – As the ice melts, leave the cold water in the bottom. This will keep the remaining ice colder.
As you can see, taking a cooler with you hiking can be a serious challenge. Just be sure you consider your specific needs and watch your price. While Yeti and Igloo are always going to be top notch products, you can also find some killer deals on Coleman and other middle of the road brands.