The RovR cooler (also known as RollR cooler) is one of the most useful coolers on the market. It's jam packed with useful features like the gear box, internal storage bin as well as the big wheels and strong carry handle.
But there are also a bunch of different Rovr cooler accessories that you can buy to add to your cooler to make it even more useful than it already is.
I wanted to create an article where you can see all of the best RovR cooler accessories in one place and decide on which ones you might want to get for your cooler.
1. Dual Cup Holders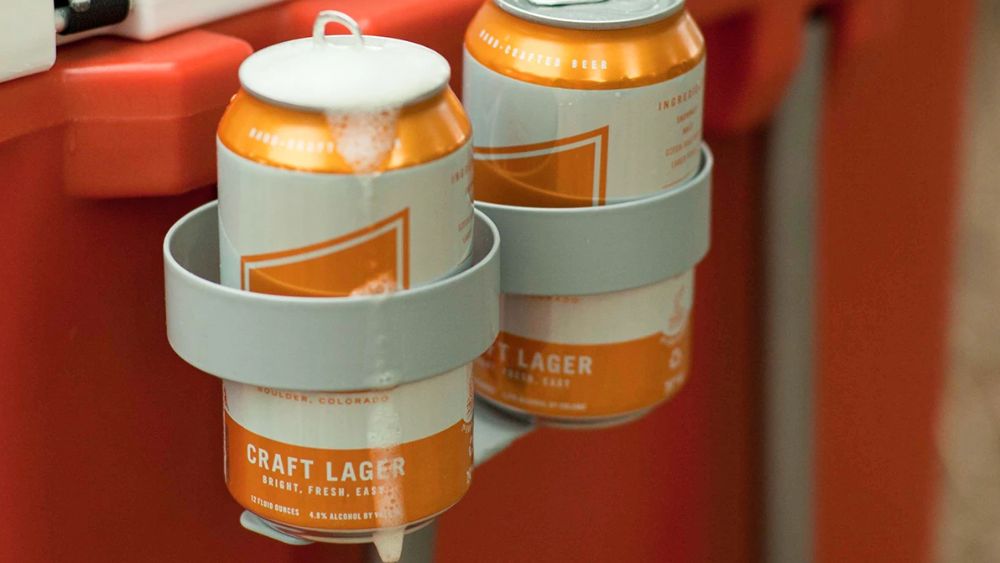 The dual cup holders are one of the most basic accessories you can get for your RovR cooler, but they are also one of the most useful accessories too.
Rather than being plastic these cup holders are made from powder coated steel which means they are durable, can handle a beating and they look great.
The way they clip on allows you to open and close your lid while the cup holders are there and your cans/bottles won't get in the way.
As far as cup holders go they aren't super cheap and they will set you back a little bit of money. But you're getting 2 cup holders for that price and I personally think it's worth the investment.
One thing people don't realise is that you don't just have to use these for cups or drinks. You can use the to hold things like portable speakers, LED lights or even fit your wallet in there or hook your car keys onto it.
A great accessory to start with and one you'll be shocked you ever lived without.
See the latest price of RovR Cup Holders (at RovRProducts.com)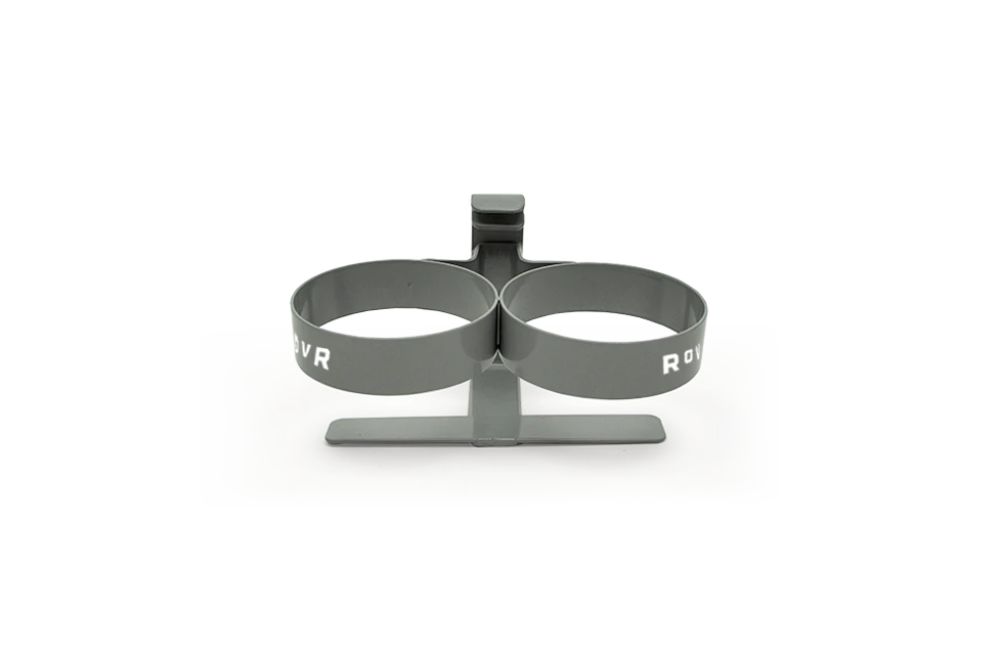 2. Prepping Board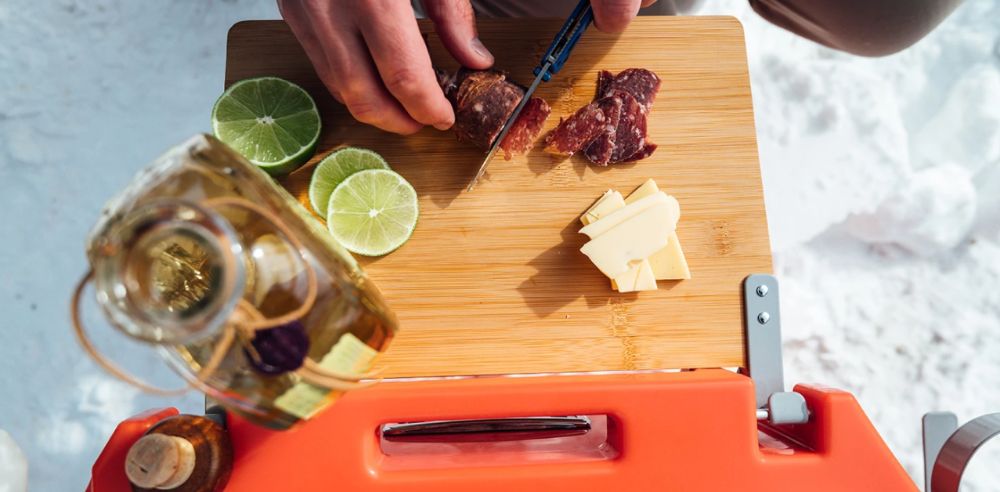 The RovR prepping board is exactly what it sounds like. A chopping board that clips onto the side of your cooler allowing you to cut and prep your food.
It clips onto the side and the lid can open and close when it's in use. It's great for preparing food but it can also serve as table space or a place for your cups, cans or bottles if you don't have the cup holder accessory.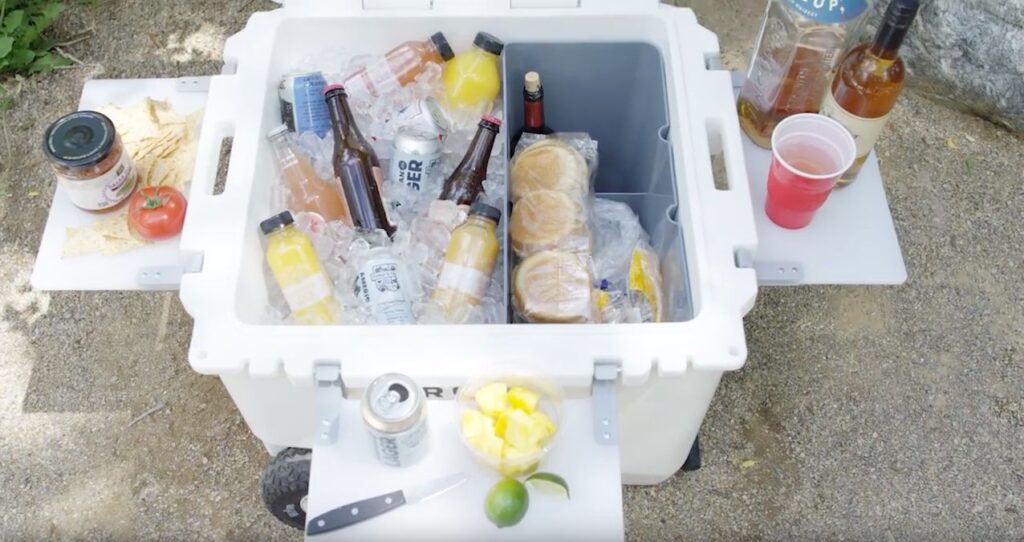 If you want to get really serious you can add up to 3 prepping boards to your RovR cooler for as much table space as you want.
See the latest price of the RovR Prepping Board (at RovRProducts.com)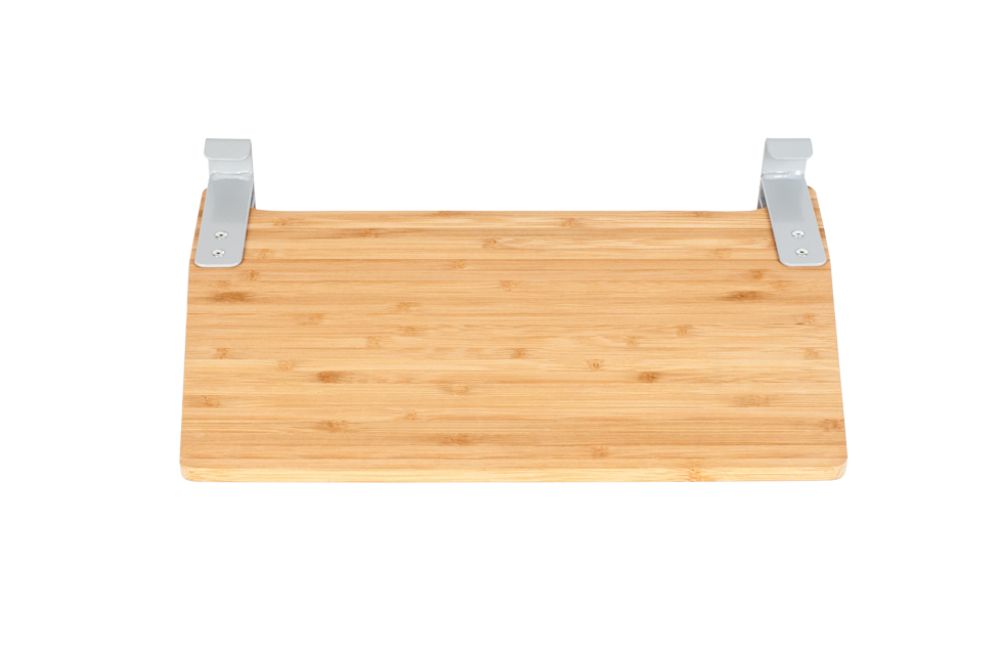 3. Stash Bag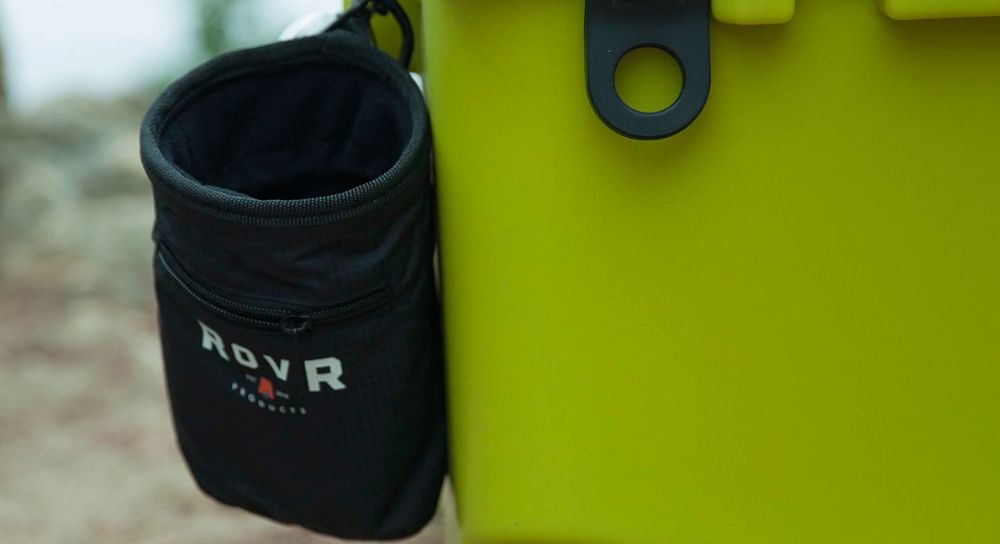 The stash bag is a simple canvas bag that clips onto the side of your cooler with a carabiner.
It's not too fancy but it's useful for storing things like your phone, wallet, car keys, lighters or any other little bits and bobs that you want to keep organized and have easy access too.
It's also one of the more affordable accessories that RovR sell.
See the latest price of the RovR Stash Bag (at RovRProducts.com)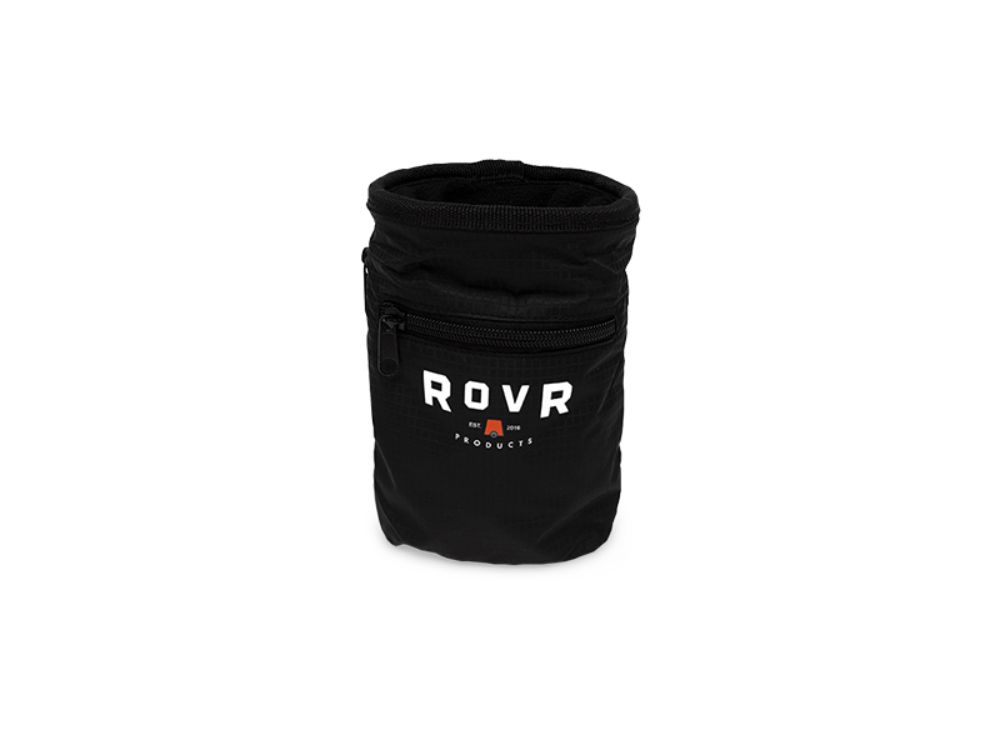 Save Money With The Essentials Pack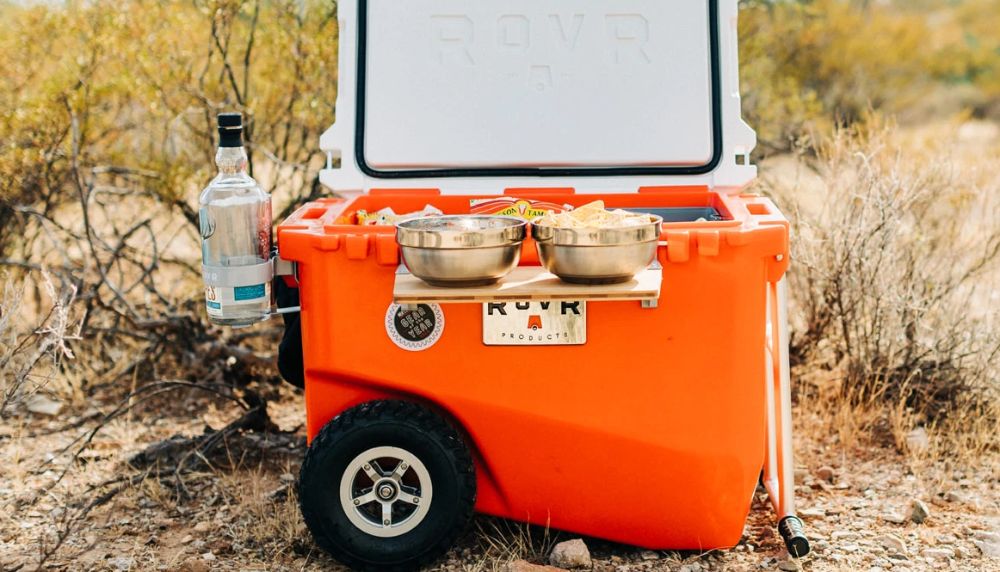 If you like the 3 accessories mentioned above then you can get the cup holders, prepping board and stash bag in a combination called "The Essentials Pack."
This pack sells for $15 less than if you were to buy products all separately.
So if you were already wanting to get the prepping board and the cup holder but weren't completely sold on the stash bag then this combo basically allows you to get the stash bag for only $5.
If you're looking for a value for money set to get you started then this is a good option.
See the latest price of the RovR Essentials Pack (at RovRProducts.com)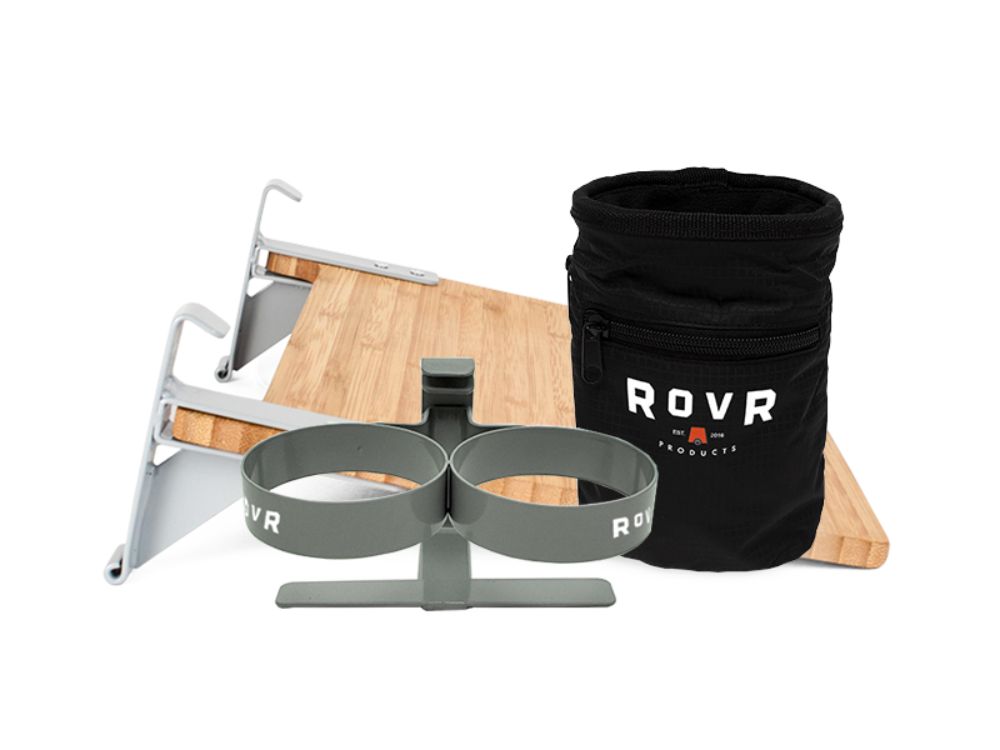 4. BikR Kit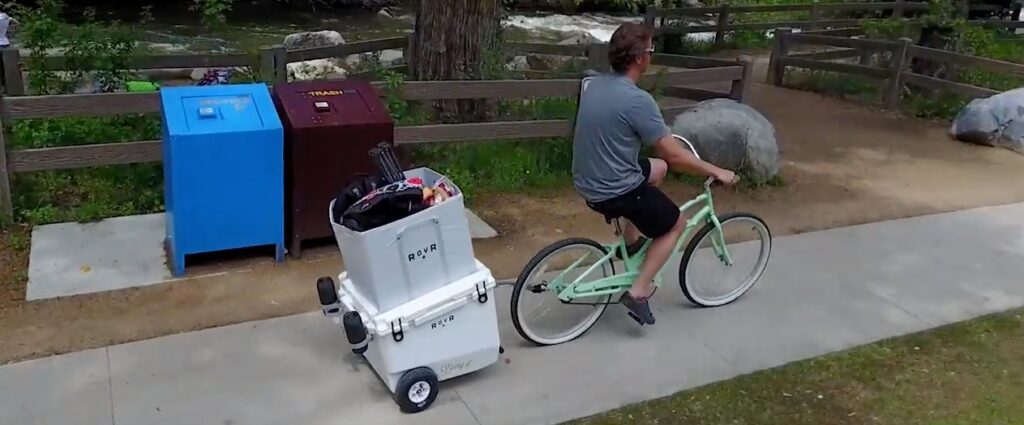 The BikR kit is one of the most unique and the best accessories that RovR has for their cooler and it's something that no other cooler has.
When other companies like Yeti don't even have wheels on most of their coolers RovR has come out not only with wheels and a strong pull handle but also an ability to attach your cooler to your bike.
It's even tough and flexible enough to handle off road bike riding so it could be perfect for people going on longer bike adventures.
Above you can see the video where they put the RovR cooler over bike ramps and on a bumpy dirt road and it handles it just fine.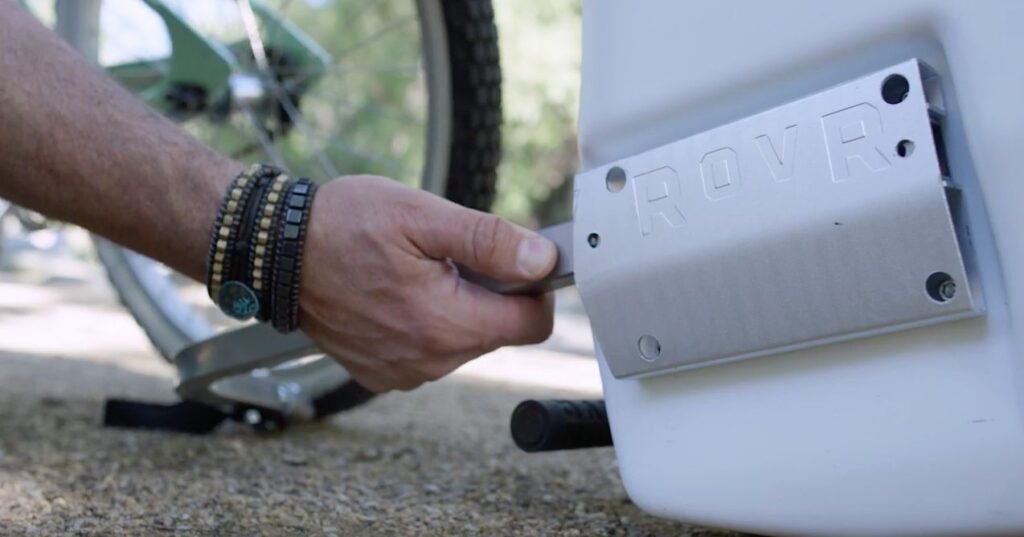 The BikR kit conects easily to the side of your RovR cooler and it quickly clips on and off both your cooler and your bike so it's not in the way if you don't need it.
See the latest price of the RovR BikR Kit (at RovRProducts.com)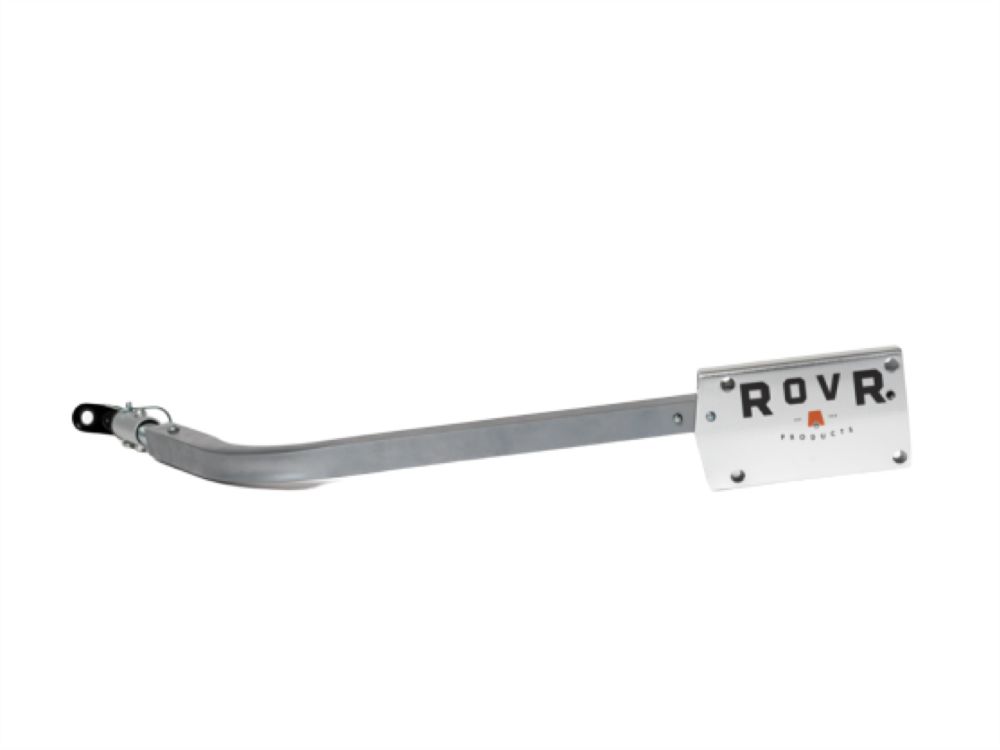 5. KeepR Bag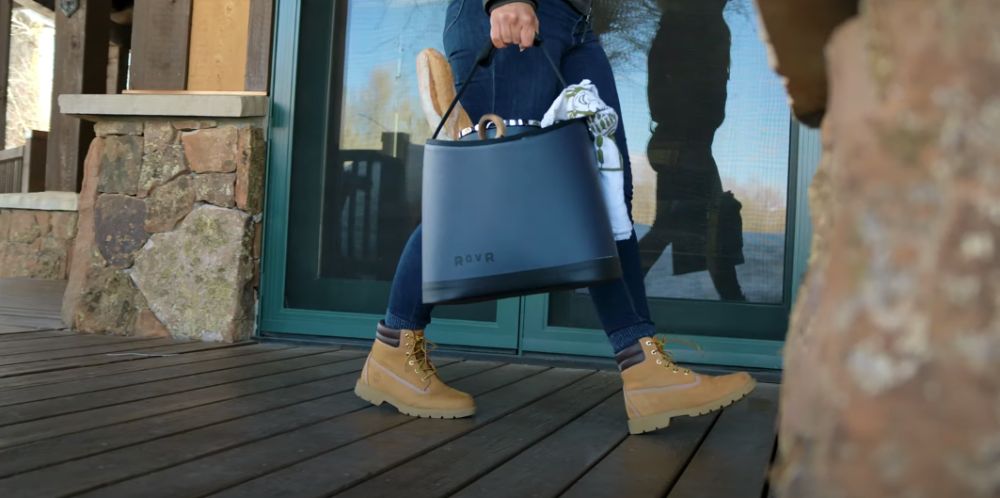 This is a much newer product by RovR and while not technically an add-on or accessory to the RovR cooler it can be a great addition to your outing.
It's made from tough, durable and water proof materials and has multiple pockets for organizing everything from wines and cocktail ingredients to food for a picnic.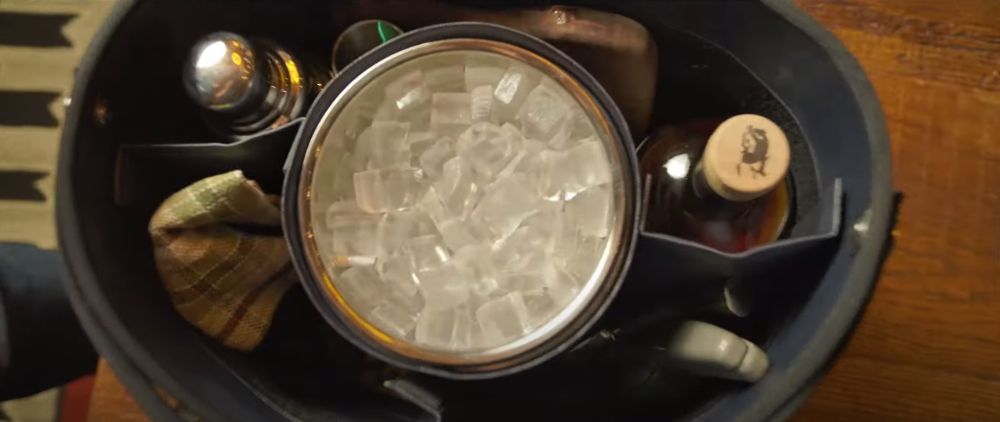 The center console contains a vacuum insulated bucket that can hold ice up to 24+ hours. So you can use it to keep drinks or food cold or you can use the ice inside to make cocktails out on the road.
Or you can take out the insulating bucket and instead use the center console as an extra storage compartment for beach towels or whatever else you want to put in there.
A great all purpose bag for many different occassions.
See the latest price of the RovR KeepR Bag (at RovRProducts.com)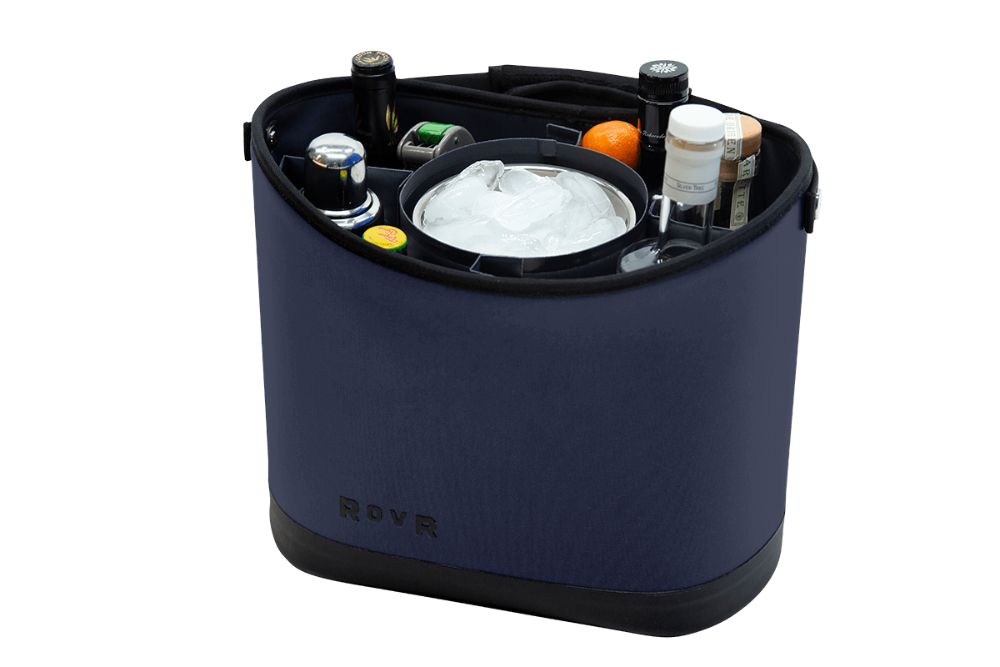 6. Umbrella/Rod Holder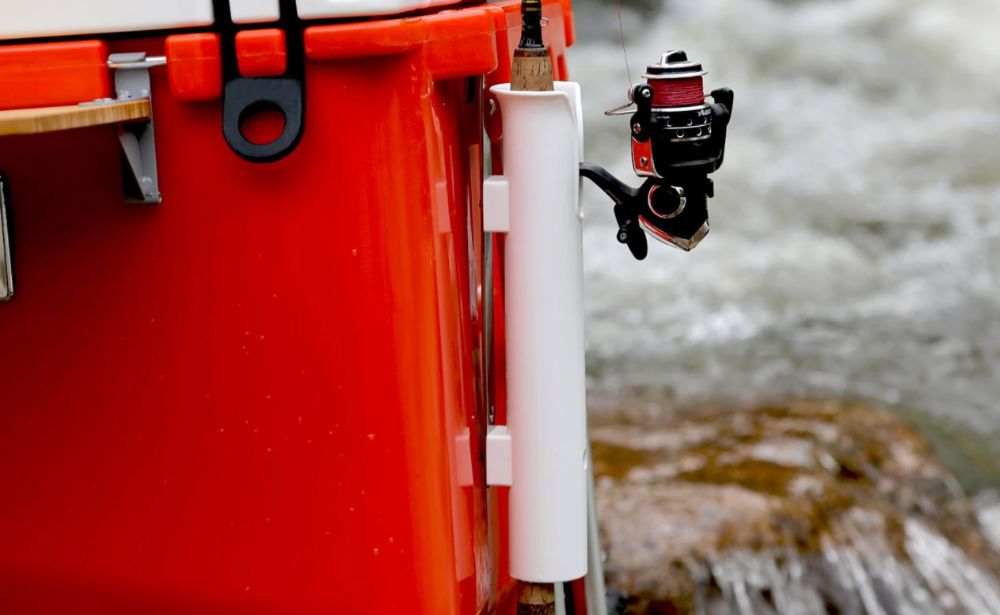 If you're out fishing then then rod holder is a great companion to hold your rod for you while you wait for the next bite.
Or if you're going to the beach or heading out on a picnic you can use it as an umbrella holder to give you some shade.
Or god forbid you're at the local game and it starts raining. Hide under the big umbrella and stay dry and refreshed.
See the latest price of the RovR Umbrella/Rod Holder (at RovRProducts.com)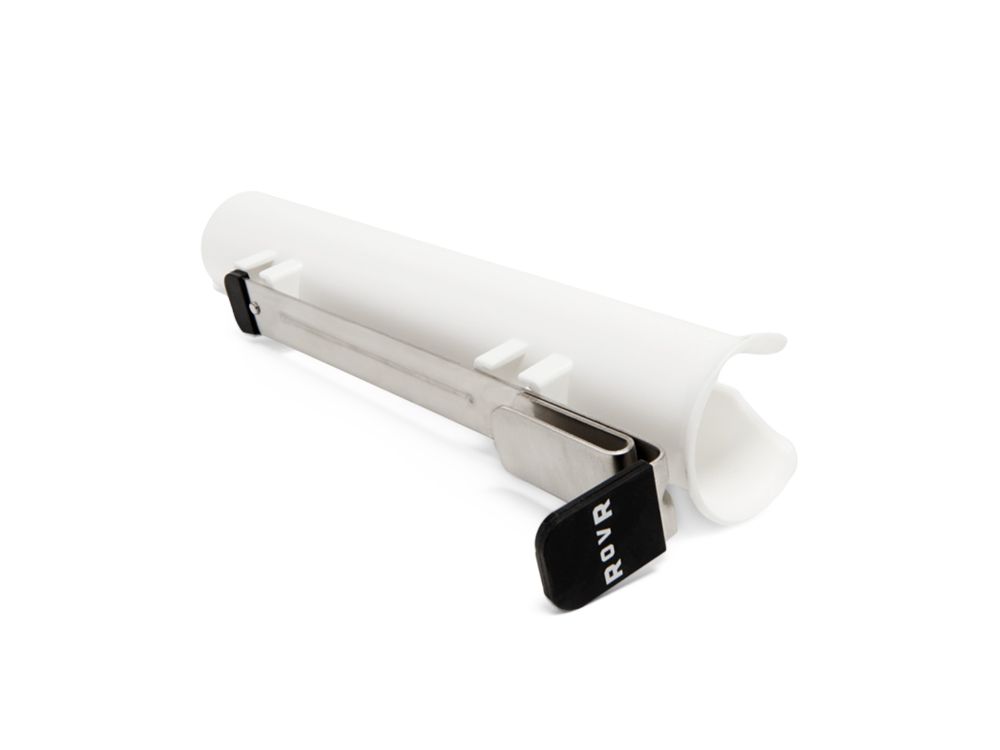 7. Lock
The RovR cooler is bear proof but only if you lock the lid of the cooler to the main body of the cooler with padlocks.
So if you're heading into bear country then RovR have the perfectly sized locks for the job.
See the latest price of the RovR Lock (at RovRProducts.com)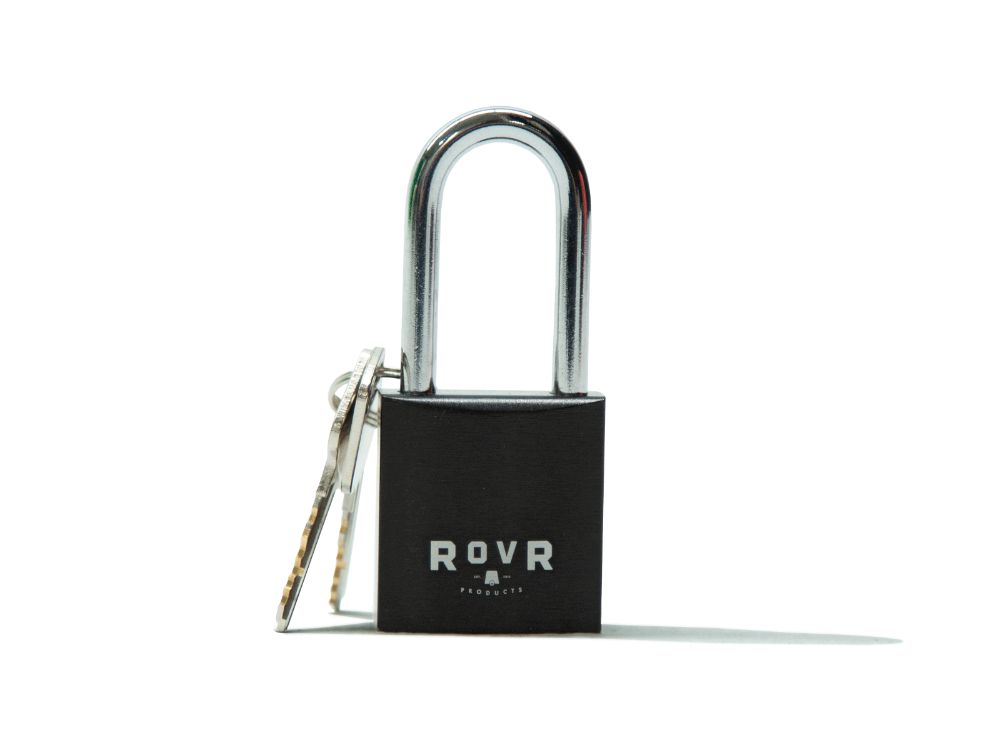 8. Extra CampR Bins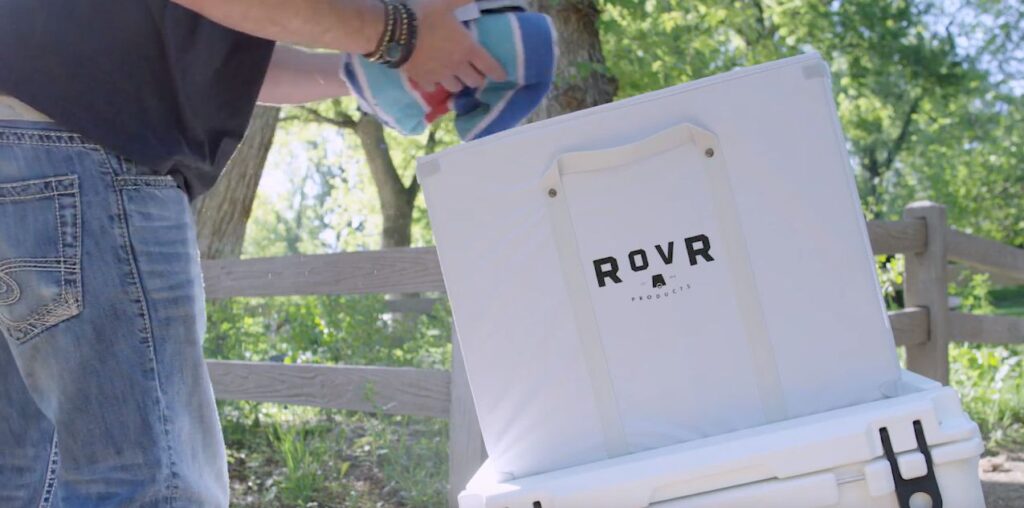 By default RovR coolers come with an external storage bin that velcros onto the top of your cooler and packs down flat and gives you a bit of cushion for your butt when not it use.
They can also be taken off the cooler and used normally to carry or store gear.
If you've lost yours, it's worn out or you just want an extra one then RovR does sell them separately.
White is the default color but they also have a bunch of cool patterned ones on their website.
See the latest price of the RovR CompR Bin (at RovRProducts.com)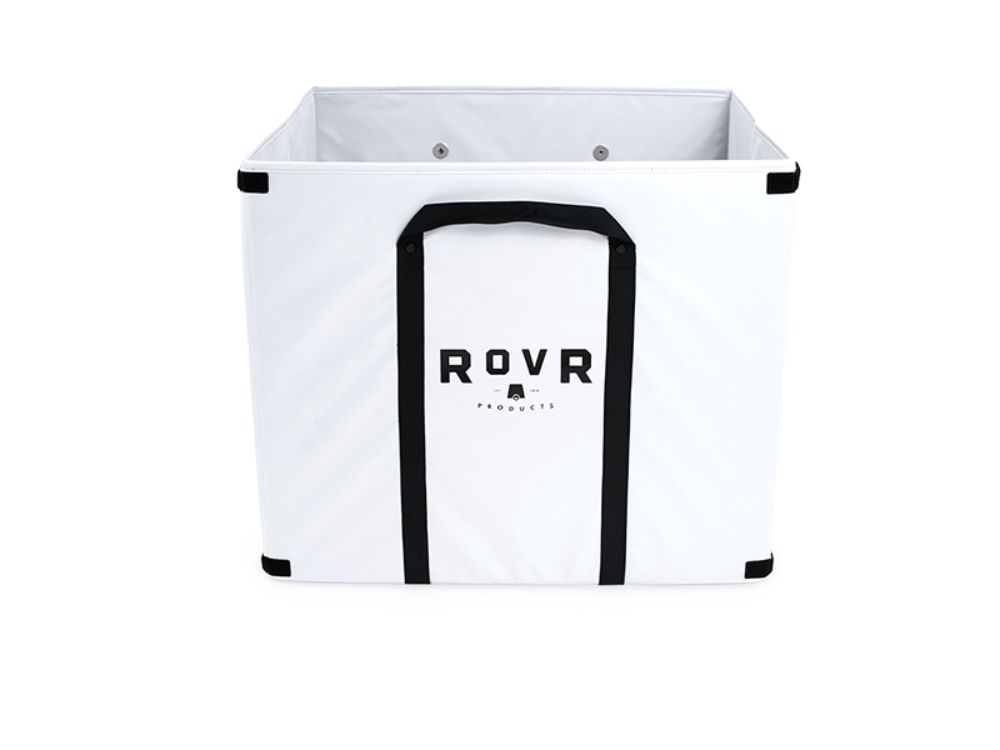 9. Internal Dry Storage Bins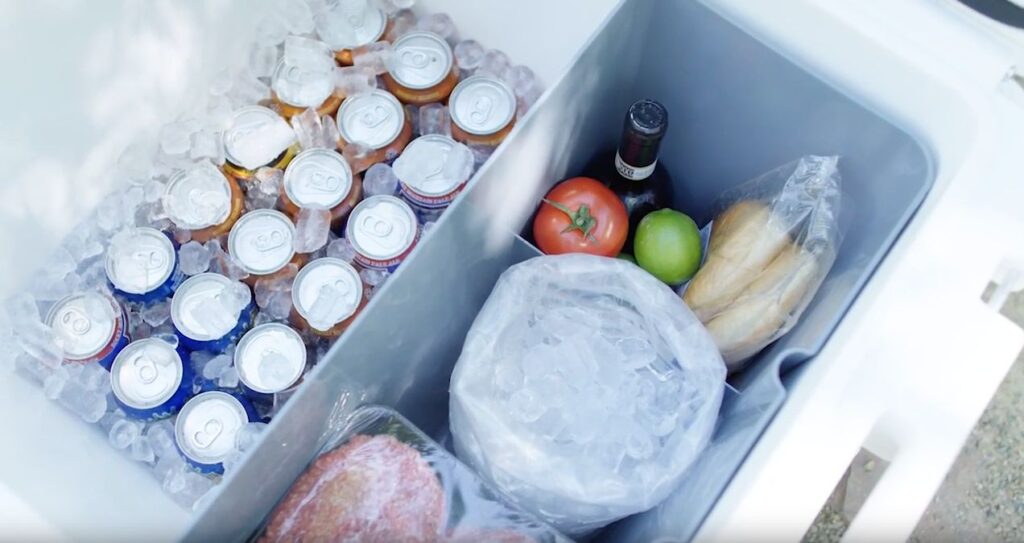 We've all had the experience where we put stuff in a cooler only to go and eat it later and it's gotten completely soggy and is ruined by the melting ice in the cooler.
The internal dry storage bin allows you to separate your dry food from the wet ice while still keeping it cold and safe to store.
You can one with your RovR cooler by default but if you want an extra one you can buy them separately.
See the latest price of the RovR Dry Storage Insert (at RovRProducts.com)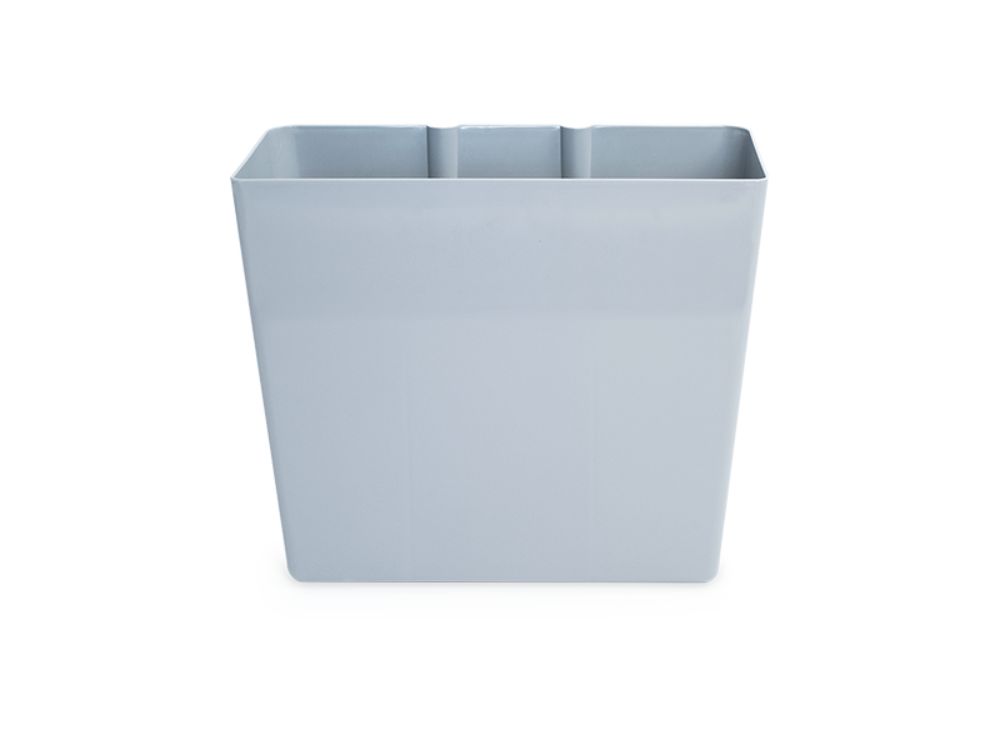 10. RovR Artist Lanterns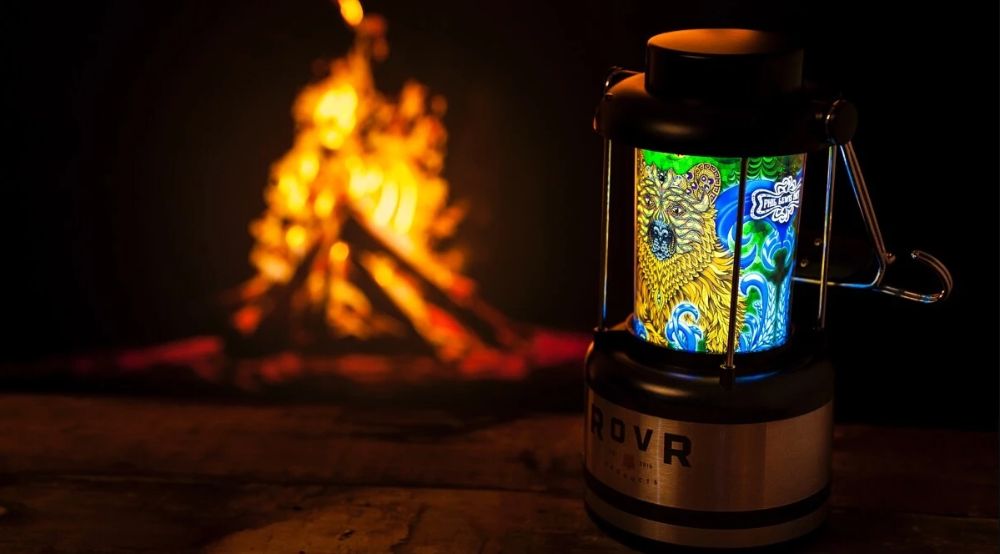 This is a bit of a random accessory that RovR sells but they have partnered with artist Phil Lewis to create these really unique lanterns that have the fantastic art around them.
There are 3 different artworks to choose from and the lanterns have a dim and bright setting so you can have maximum light or conserve your batteries and have them last longer.
There is also a USB charging port so you can charge your phone or other small devices. It's a pretty unique lantern and I love it.
See the latest price of the RovR Artist Lanterns (at RovRProducts.com)