Yeti makes great coolers that keep ice for 5+ days and built so tough they should last you a lifetime. But before you go out there and spend your hard earned money on a Yeti cooler there are some things you should know.
Here are 10 things I think you should know before buying a Yeti cooler.
1. The Model Number Does Not Accurately Represent Capacity

Yeti model numbers bear very little resemblance to the capacity of their coolers.
Most other companies label their coolers to signify their capacity in Quarts but Yeti numbering seems quite random.
The Yeti 35 is actually 28.8-Quarts in capacity and the Yeti 45 is 37-Quart. The Yeti 75 is 74.8-Quart (very close) but the Yeti 105 is only 87.2-Quart (very far off).
Click here to see the actual capacities of Yeti coolers
This mismatch of model number to capacity is not a big deal, but it is something to be aware of when comparing Yeti coolers to other coolers.
2. There Are Cheaper Brands That Are Just As Good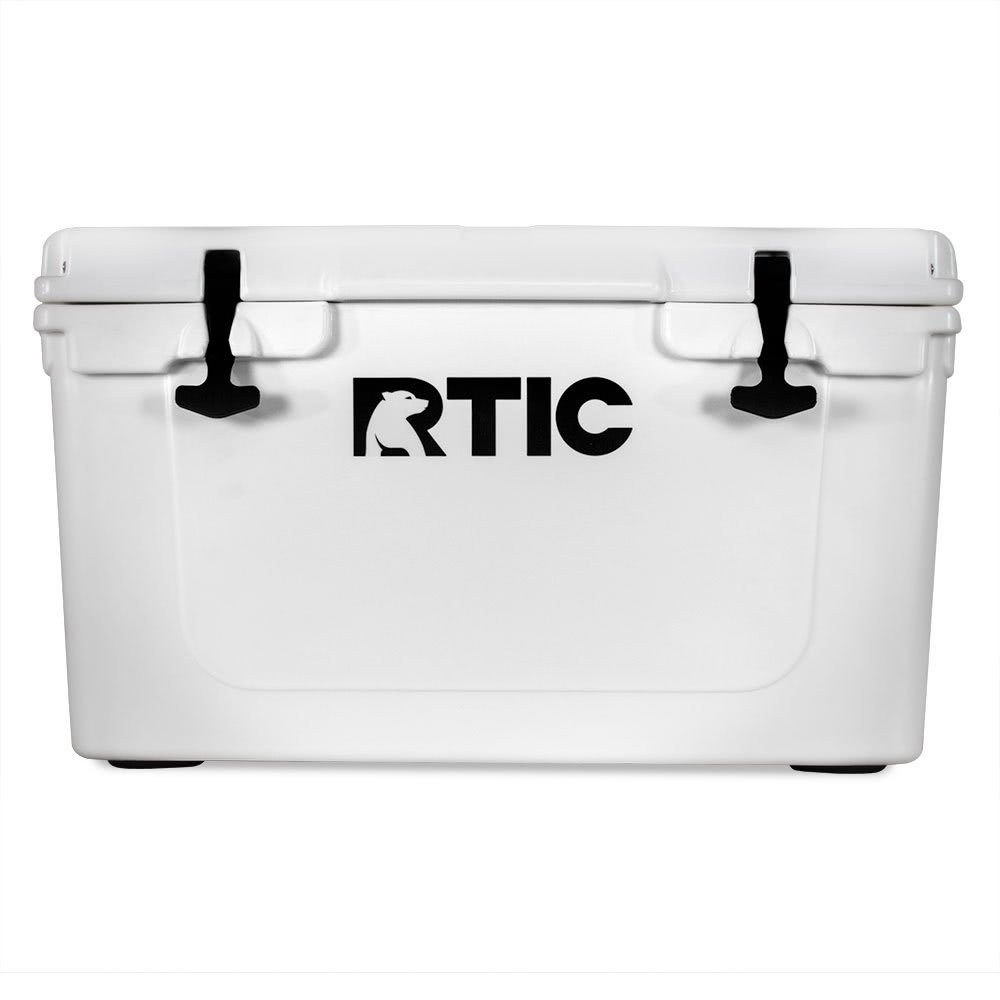 There is no question that Yeti make some of the best roto-molded coolers out there.
Their attention to detail and the quality of their finish is second to none. They are well built and have thousands of positive reviews. The company didn't get to being worth multiple billions of dollars by making a crappy product.
But there are a variety of brands out there who make coolers of a comparable quality for a cheaper price.
RTIC Coolers for example make high quality coolers that sell for less than Yeti and Kenai Coolers can save you hundreds and are very similar in build quality (plus they are made in the USA).
There are some cheaper brands out there that aren't as good as Yeti though so you do need to be careful. nICE coolers for example are cheaper but not as good and Ozark Trail coolers (Walmart's brand) are some of the cheapest on the market but don't compete with Yeti in terms of quality or ice retention.
You really need to pick your brands so you can save money but get a cooler or equal or higher quality.
See my full list of coolers like Yeti but cheaper
YETI Coolers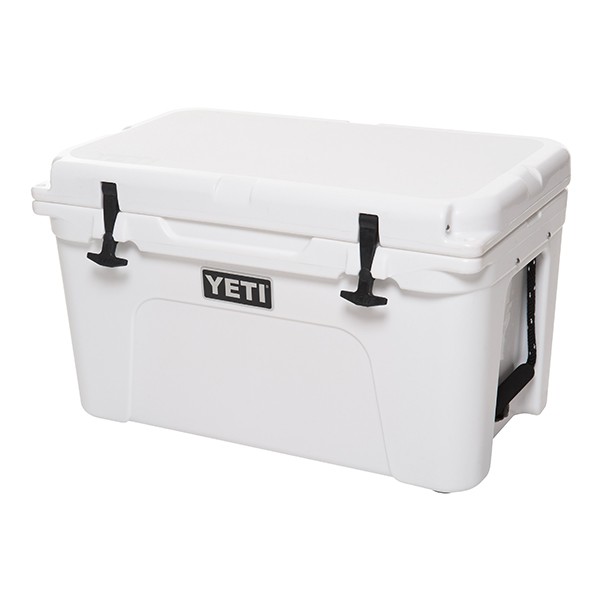 Yeti Roadie:
---
Yeti Tundra 45:
---
Yeti Tundra 65:
OTHER Coolers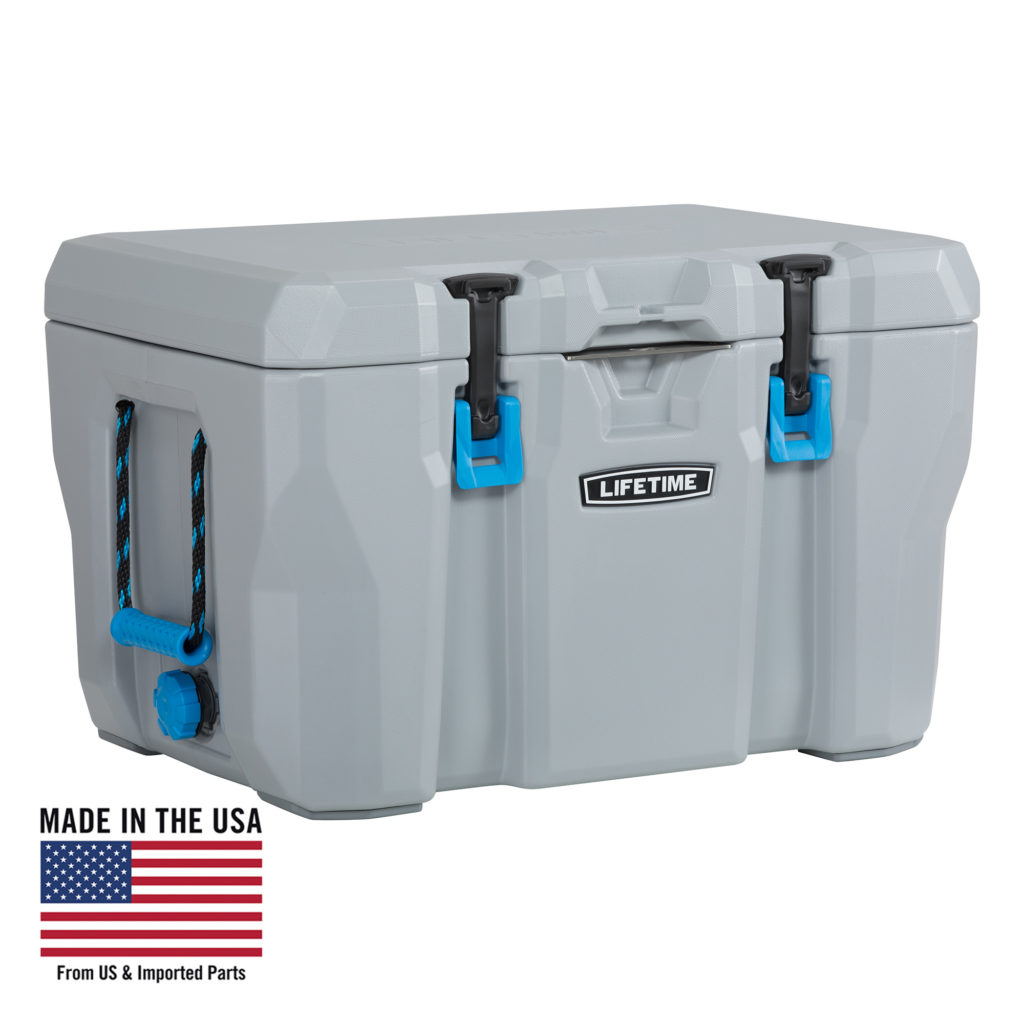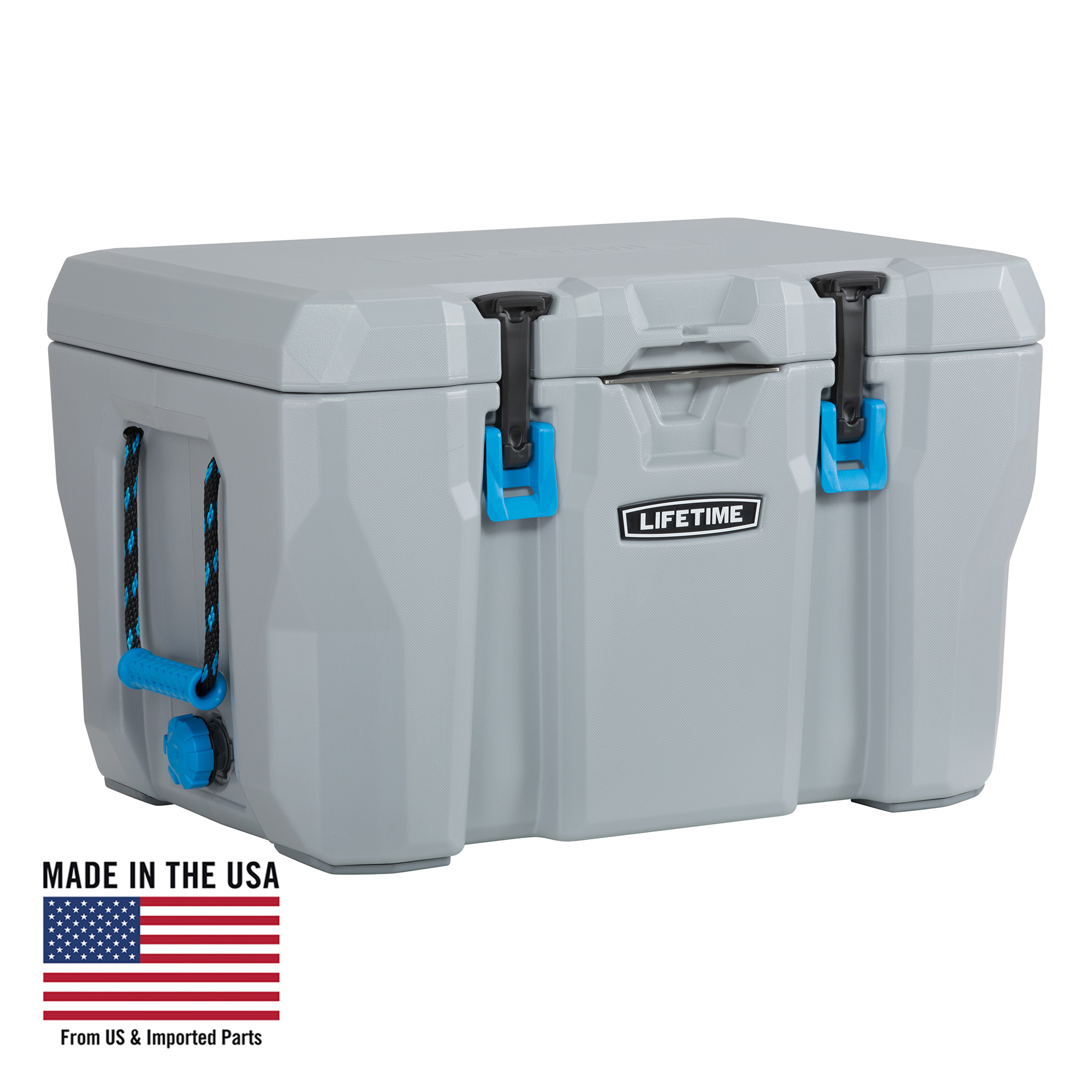 Sub Z 20-Quart Cooler:
---
RovR 45-Quart:
---
Lifetime 55-Quart: $97.00 (see on Wallmart.com)
3. They Aren't Made In The USA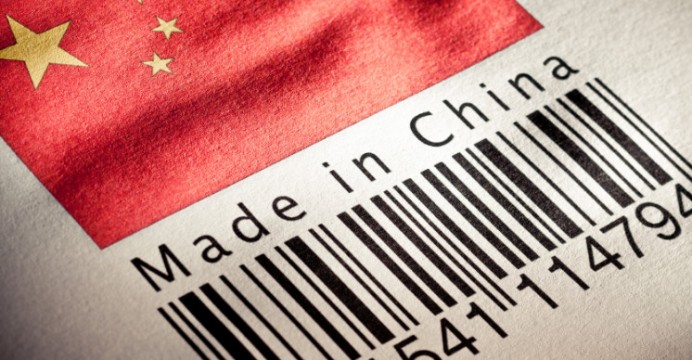 Yeti was started by 2 American brothers so you might have thought they would make all their coolers in the USA. The truth is they don't, and never have.
Yeti hard sided coolers are made in the Philippines and their soft sided coolers and tumblers are made in China.
Apparently some Yeti coolers are made in factories in the USA, but it is unclear how many and near impossible to track down and find a USA made cooler.
If you're looking for a quality USA made cooler then brands like ORCA Coolers as well as Pelican Coolers are some of the most well known brands made in the USA. I also have a soft spot of Lifetime Coolers as they are super affordable but also made locally in the USA.
See my list of the 19 best coolers made in the USA
4. Their Ice Retention Is Amazing, But Not The Best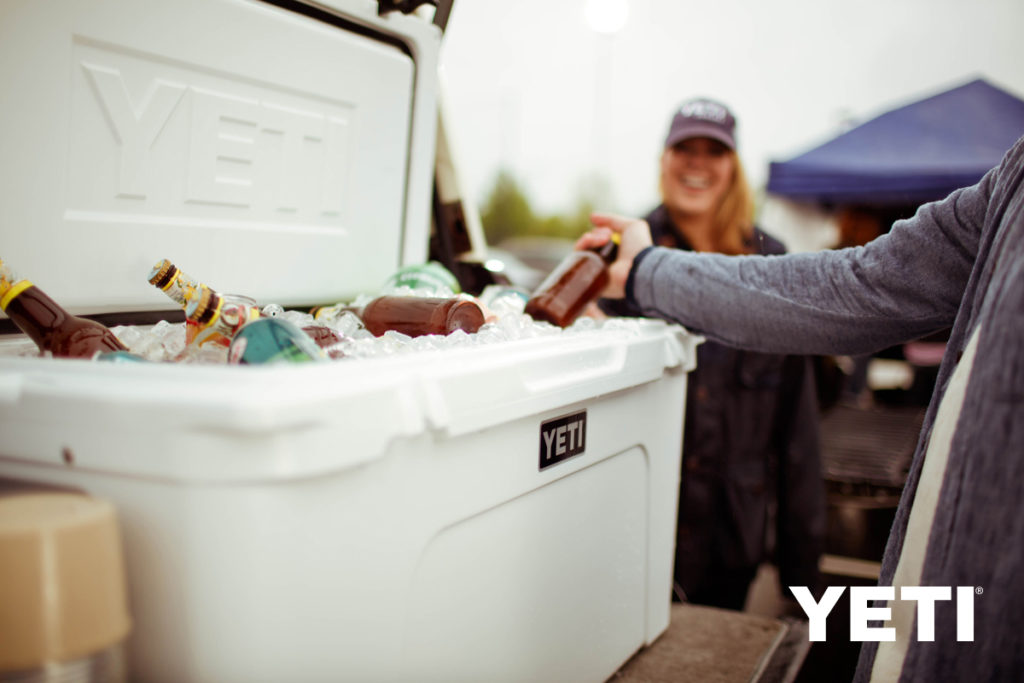 The ice retention in Yeti coolers is extremely good, keeping ice for 5+ days and even multiple weeks depending on the size and how much ice you use.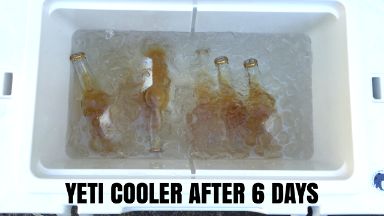 My Yeti 45 ice test showed that the cooler can keep ice for 10+ days in the right conditions, which is extremely impressive.
However, normal use (when I lived in my van and only filled the cooler half with ice and half with food/drinks) shows that it keeps ice more like 3-5 days in summer heat.
While Yeti's ice retention is good there are coolers out there that have even better ice retention than Yeti.
Kong Coolers as well as Techniice Coolers have better ice retention that Yeti coolers and will keep ice for 1-3 days longer than a Yeti of a similar size.
They do this by adding more insulation or features like double gaskets on the lid to keep the cold air in better.
Click here to learn how to keep ice longer in a cooler
5. They Can Be Extremely Heavy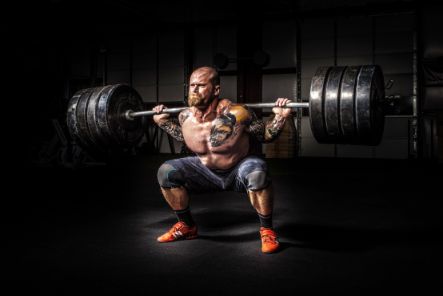 Yeti coolers are made from a thick roto-molded plastic and have 2-3 inches of hard foam insulation in the walls and lid. This all adds up to making the coolers much much heavier than a regular cooler.
For example a regular Coleman Extreme 50-Quart wheeled cooler will weigh less than 13-lbs (with wheels) whereas a similar sized Yeti 65 weighs 29 lbs (and doesn't have wheels).
This can make them harder to move around, especially if you have back problems. Once you fill them up with ice and beverages they become extremely heavy and you'll likely need a second person to help you carry it.
Click here to see how heavy Yeti coolers are
6. They Are Only Bear Proof When Locked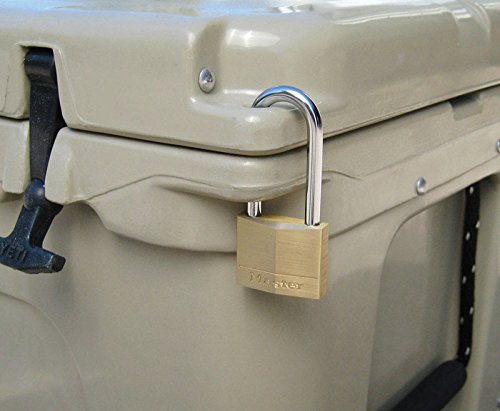 Yeti coolers are certified bear proof, meaning that if you're camping in grizzly bear country and a bear comes into your camp and finds you cooler they won't be able to get into it.
However, this is only true if the cooler is locked with 2 padlock, one in each of the front corners.
If the cooler is not locked then bears ARE able to get it. They access the cooler by ripping off the rubber latches with their claws or their teeth and then opening up the cooler.
Click here to learn about how Yeti coolers are certified as bear proof.
7. You Need To Prechill Them For Them To Work Properly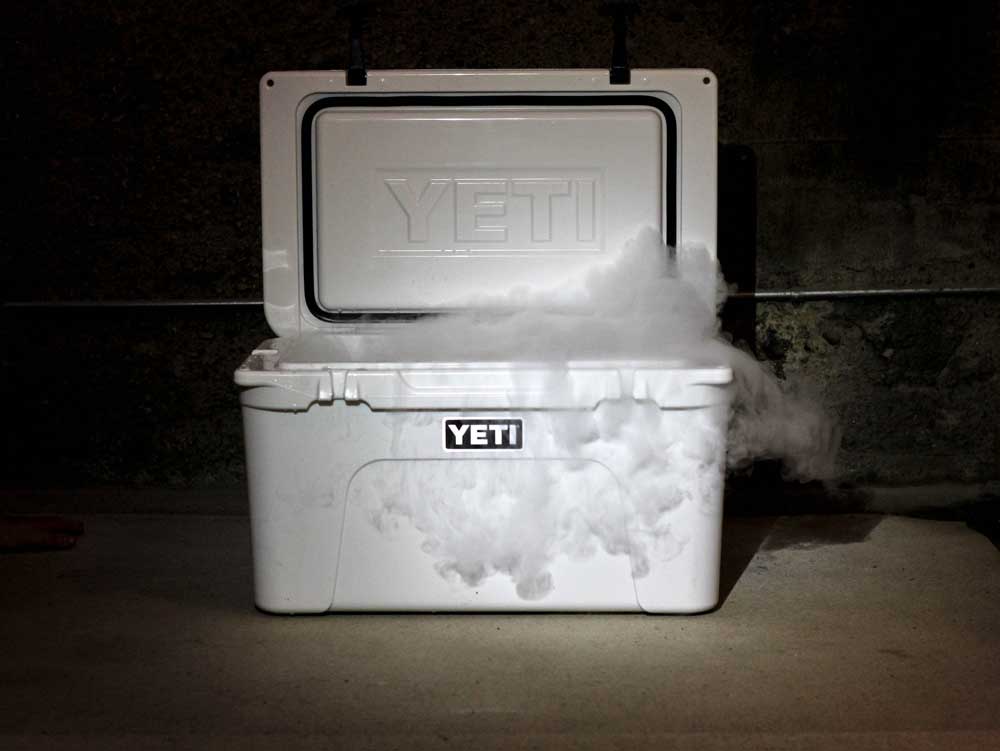 Yeti coolers have extremely thick insulation which allows them to keep heat out which keeps your ice frozen for longer.
However, this thick insulation can absorb heat over time and hold quite a lot of heat.
If left somewhere warm like a garage, a car or even just outside when not in use the insulation will absorb a lot of that surrounding heat.
If you don't preachily your cooler first what happens is a lot of your ice gets used up bring the insulation in the cooler back down to a cold temperature. This will melt your ice very quickly and lead to very poor ice retention.
This means you need to prechill your Yeti before use if you want to get maximum ice retention out of it.
Do this by placing a sacrificial bag of ice in it the night before, or some large frozen water jugs. This will bring it down to temperature before you load it up with ice the next day.
Yeti's can keep ice for a long time, but you need to put in the effort to prepare them so they can, otherwise ice retention can be worse than a cheap cooler.
Click here to learn why you ice is melting fast in your Yeti cooler
8. When Picking A Size Know It Will Be Mostly Filled With Ice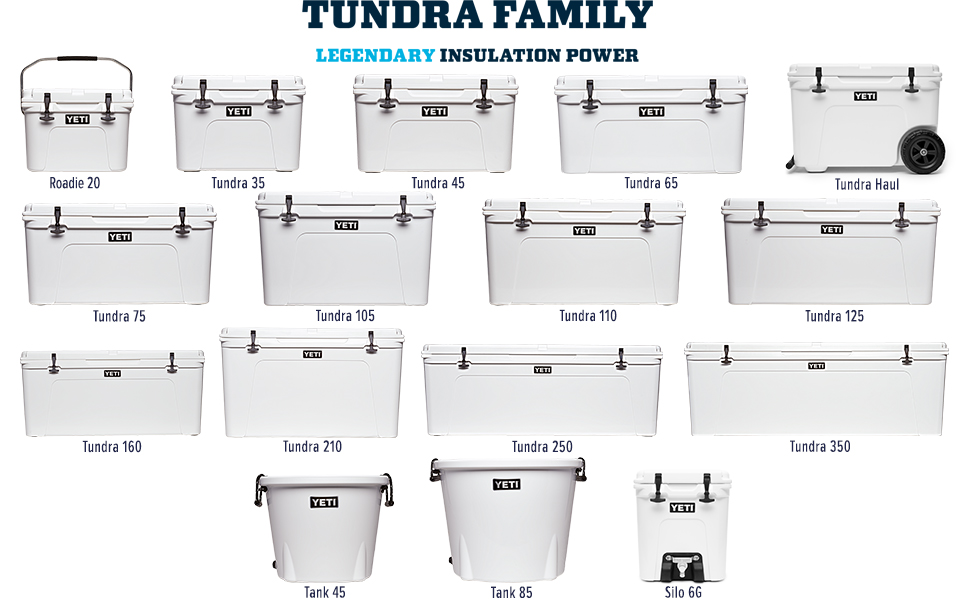 Picking the right sized cooler is a really hard choice. I chose a Yeti 45 because it is one of the most popular sizes and I thought it would be big enough.
However, I didn't plan for the fact that the cooler will be mostly filled with ice.
When I lived in a van with my 3 kids the coolers was often at least half full of ice, leaving very little room for our family of 5.
A Yeti 65 would have taken up more room but would have been a much better sized cooler for our needs.
When looking to buy a Yeti cooler make sure you take into account how much room ice will take up when you load the cooler and make sure you have enough room left for your food and beverages.
Click here if you need help finding out what size cooler you need.
9. They Have a 3-Year or 5-Year Warranty

Yeti soft sided coolers have a 3-year warranty and Yeti hard sided coolers come with a 5-year warranty.
This warranty covers THE ORIGINAL OWNER against manufacturing defects. It does not cover you if you break the cooler through misuse or through an accident.
It also only covers you if you purchased the cooler through a "authorized dealer". Not through something like Craigslist.
Amazon is generally fine as you'll be purchasing directly through Yeti as will Yeti's own store or speciality stores that stock Yeti products.
See the lastest price of Yeti coolers at Amazon (affiliate link)
Some coolers out there offer a lifetime warranty. Orca being the most well known brand who offers such a good warranty.
Canyon coolers have hands down the best lifetime warranty that cover your cooler against basically anything, not just manufacturing defects.
Click here to see the best coolers with a lifetime warranty
10. There Are More Colors Available Than You'll Find On Their Website or In Most Stores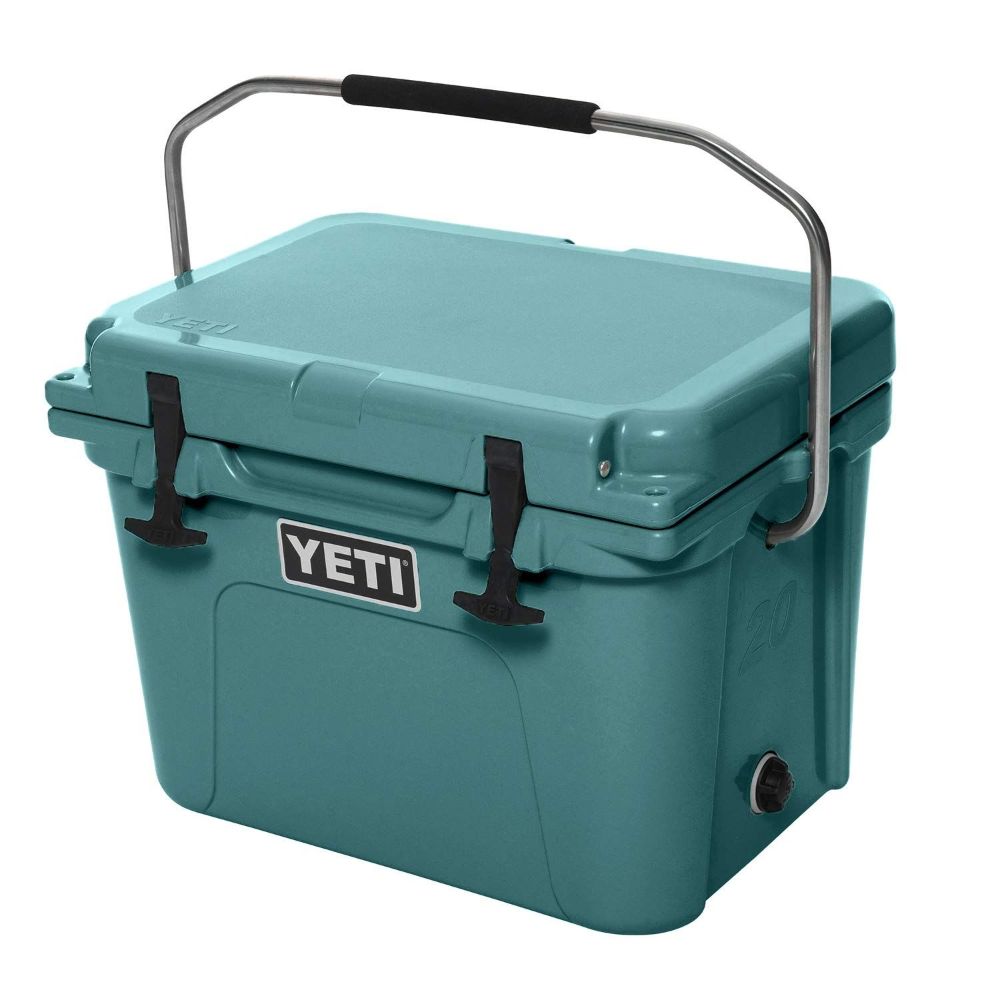 Yeti coolers come in 3 main colors – white, desert tan and light blue. But they also do limited releases of other colors like River Green, Seafoam, Navy and even Pink!
A lot of these custom colors do a limited edition run and then are no longer sold.
A lot of local specialty stores may only stock the main colors or may only have white and not stock any limited edition colors (past or present).
The color of your cooler is a great way to express yourself. If you want access to the full range of colors including the current limited edition colors as well as some past colors then Amazon tend to have the widest range of options.
They also tend to offer free and fast shipping on their coolers through Amazon so it won't cost you more than going to a store.
To see all the colors available for the different sized Yeti coolers click my affiliate link below:
Click here to see all colors available for Yeti coolers.
11. Yeti Coolers Are Rarely (If Ever) On Sale
How often do you see iPhones on sale?
Apple just rarely (if ever) run sales on their products and if there is a sale it's a measly saving of $10-$30.
Yeti is similar. They have tight controls on the pricing of their products to refuse to have their products sold in big box retailers who will discount their prices.
It's a great strategy but it means you can rarely find a Yeti on sales unless you buy second hand (then you don't get the warranty).
The only sales I have really seen are certain less desirable colors being sold for a cheaper price on Amazon. Or if Amazon has a store wide sale or discount code then maybe you can get lucky. But even this is extremely rare.
Basically, it's not worth hunting for hours and hours to try and find a discount on Yeti products. Chances are you won't.
Click here to see the latest price of Yeti coolers at Amazon
What Else Do You Need To Know Before Buying a Yeti?
There you have 11 things you should be aware of before buying a Yeti.
Overall Yeti coolers are great products that live up to the brand reputation they have.
Their ice retention is great, their build quality is superb and they feel like a premium product and (in my humble opinion) are worth the cost if you can afford it.
I wish you the absolute best out there finding the cooler that best suits your needs.
Click here to see the latest price of Yeti coolers at Amazon