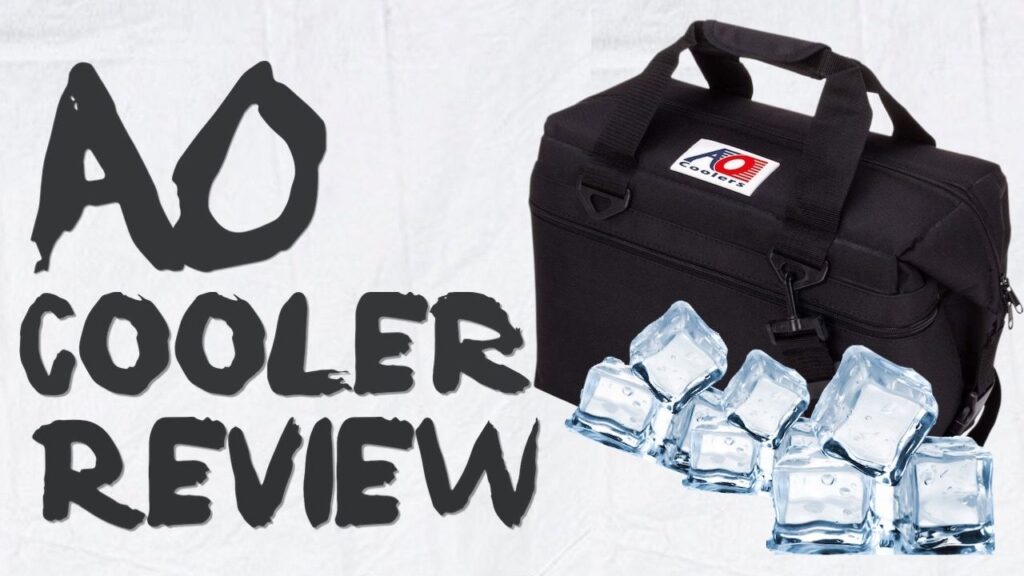 In my opinion AO Coolers are the best budget soft coolers on the market. If you're looking to spend as little as possible but still get a high-quality durable cooler that can keep ice for 24+ hours the the AO is the cooler for you.
AO Coolers are a high-quality budget cooler that is durable and long lasting and can keep ice for 1-2.5 days. It's much more affordable than other brands of soft sided coolers like Yeti and it comes in both a canvas and water proof tarpaulin design.
See the latest price of AO Coolers at Amazon…you'll be shocked at how affordable they are
In this AO Cooler review we'll be looking in detail at the AO Coolers. What they are like, how they perform, what features they have and how they compared to other brands on the market.
The goal here is to provide you with the details you need so you can understand whether or not AO Coolers are right for you or if you're better off looking into another brand out there.
Who Are AO Coolers?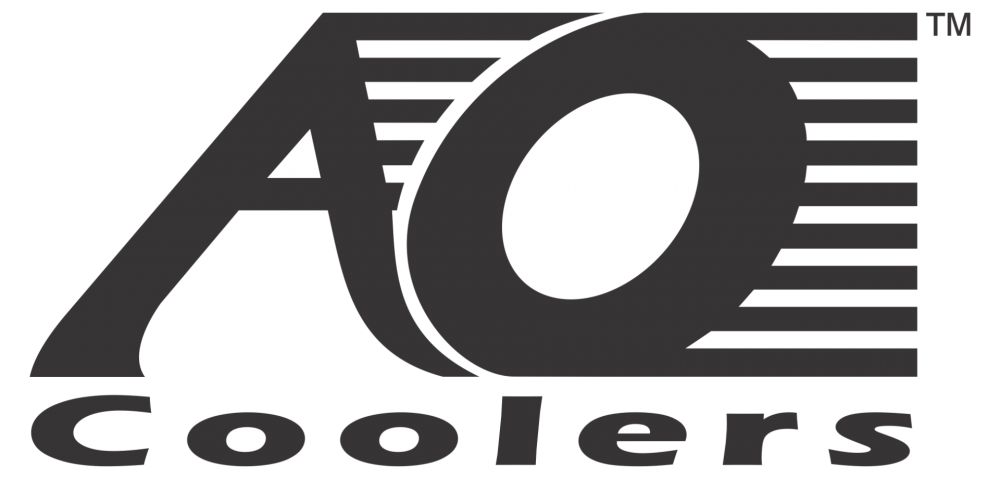 Chances are you likely haven't heard of AO Coolers. I've been reviewing coolers for years and only just found out about them.
AO stands for American Outdoors coolers and they've actually been making soft sided coolers for over 25 year. Click here to read more about who AO Coolers are and where their coolers are made.
They are a trusted affordable brand and their coolers can handle some serious punishment. Their inner lining and zippers are backed by a lifetime warranty and while their coolers don't perform as good as the high-end coolers like Yeti and Pelican, they perform really well for their price point.
The Different Types Of AO Coolers

There are multiple different types/models of AO Coolers on the market so how do you know which one you should consider buying.
To make it easy for you: The "soft cooler" is their baseline model which is the most affordable and also the most popular by far. All other coolers just have slight variations on this cooler. Click here to see the latest price of the soft cooler models at Amazon.
In this review I'll look primarily at the soft cooler as that is the one most people want to know about and that is the one most people tend to buy.
But for reference here's the main differences between the other versions and AO's soft cooler.
Fishing Cooler – Exactly the same but with a waterproof vinyl outside instead of the regular canvas. The zipper is still not waterproof just like the soft cooler.
Carbon Cooler – Almost identical to the "Fishing Cooler" as it has the vinyl exterior. The vinyl just looks like a carbon fibre pattern.
Has a waterproof vinyl exterior in a carbon fibre pattern
Deluxe Cooler – This has the same canvas exterior as the soft cooler. The difference here is that instead of the single wide pocket it has 2 extended side pockets for more dry storage.
Backpack Cooler – Similar insulation and canvas exterior but has a backpack design instead of the duffel bag design of the soft cooler. Has padded backpack straps as well as a shoulder strap plus multiple external pockets.
Stow-N-Go Cooler – This is just a different shape to the soft cooler. Designed to be low and fit into storage areas on boats.
Pricing: A High-Quality Budget Cooler
When it comes to pricing this is the main reason to consider an AO Cooler over any other brand. They are one of, if not THE, cheapest high-quality cooler out there.
Sure there are coolers cheaper than it like the Ozark Trail coolers from Walmart. But most of the cheaper coolers are really poor quality and will start to break or fall apart within 1-2 years of use.
The AO Cooler has the benefit of being cheaper than other coolers on the market but also durable and long lasting. With a tough canvas or tarpaulin exterior and heavy-duty YKK #10 zippers this cooler is going to last you years.
Below you can see a price comparison between AO Coolers and some other popular soft sided coolers like Yeti, RTIC and Engel.
You can also click the price links (my affiliate links) to see the products on Amazon and confirm the pricing, as I found different colors have different prices and some are cheaper than other.
AO Coolers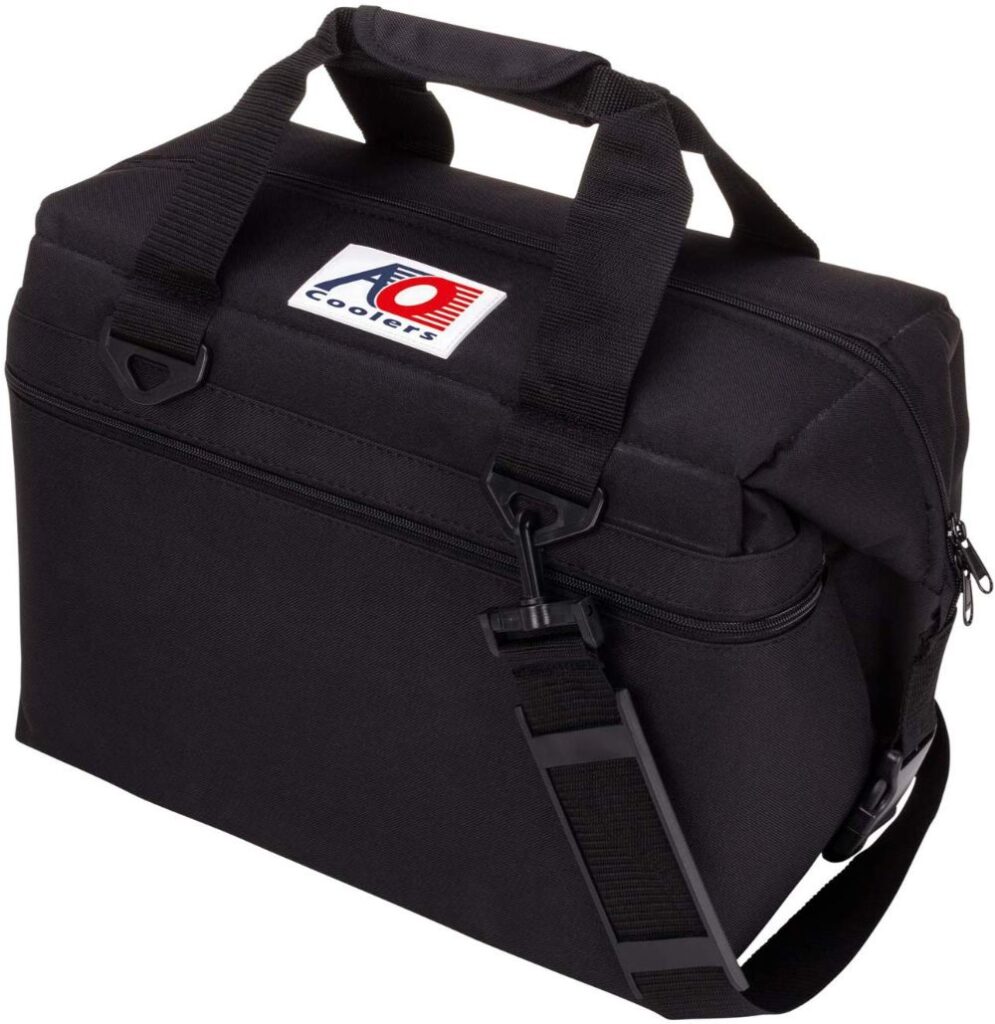 AO Coolers 12-Can:
---
AO Coolers 24-Can:
---
AO Coolers 36-Can:
---
AO Coolers 48-Can:
Other Coolers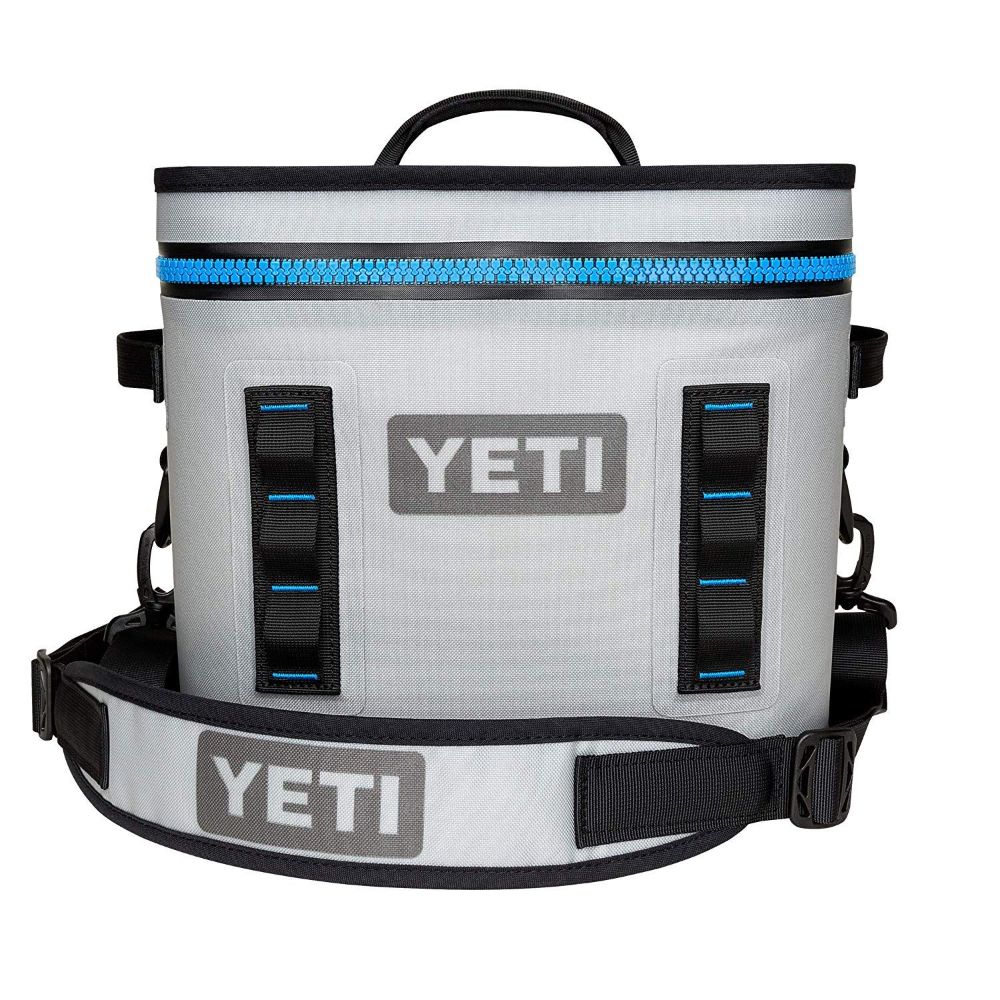 RTIC Soft Pack 8:
---
Grizzly Drifter 12:
---
Polar Bear Deluxe 24-Pack:
---
Engel HD30:
---
Yeti Hopper Flip 18:
As you can see the AO range of coolers is even cheaper than RTIC and Grizzly which are my 2 other picks for the best budget coolers.
So now lets look at the ice retention and features of this cooler to see whether or not it offers good value for money or if it's just a cheap crappy cooler.
1-2.5 Days Ice Retention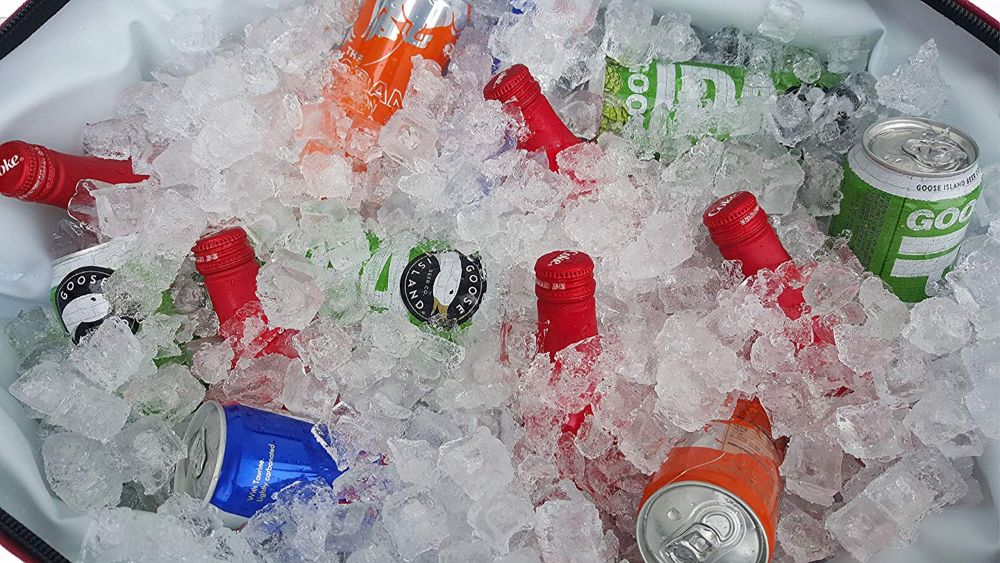 AO Coolers market their coolers as having 24+ hours of ice retention in 100 degree heat.
While this may be the case in some circumstances I have found that with the right amount of ice and the right conditions this cooler can actually hold ice for up to 2.5 days. Much longer than AO say they can hold ice.
Usually it's the opposite. A company will say a cooler can hold ice for 5+ days but real world tests show different. With AO the real world tests show it performing better than expected.
Now it's not as good at holding ice as the Yeti or other brands like Engel or Polar Bear (both of which have some of the best ice retention in the industry) but it's much better at hold ice when compared to other budget coolers around the same price.
This is due to the fact that AO Coolers are packed with 0.75 inches of close cell foam insulation in the walls and base of the cooler. This is much thicker than regular budget coolers and is what allows the AO Coolers to keep ice for so long.
So if 1-2 days of ice retention is enough for you then this cooler is going to meet your needs just fine.
Durable Build Quality
AO Coolers are made from thick canvas material that can stand a lot of abuse. The cooler is also reinforced with thick straps around the base of the cooler ensuring it can handle the weight of anything you put in it.
The inner lining is made from a TPU liner that is RF welded and guaranteed to not leak.
AO Coolers are so confident in their product that they offer a lifetime warranty on the inner lining and the zipper of the cooler, so if it ever does break they'll repair it for you free of charge.
Check out the video below of a guy completely abusing his AO Cooler by throwing it off and cliff and see for yourself how it holds up to the punishment.
Features

The AO Cooler has a bunch of nice features that make it a really nice and practical cooler to own.
YKK10 Zipper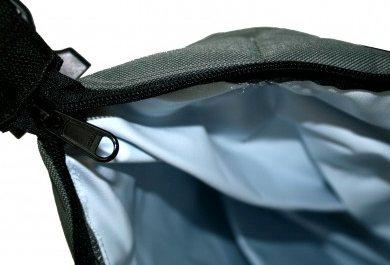 The zipper on the AO Cooler is a YKK #10 heavy-duty zipper that is buttery smooth and easy to open and close.
It isn't a waterproof zipper like some other coolers so if your cooler does get tipped on it's side or gets knocked over the water will leak out of the cooler.
But the rest of the cooler is leak proof so when standing up you won't have any water leaking out.
Wide Open Top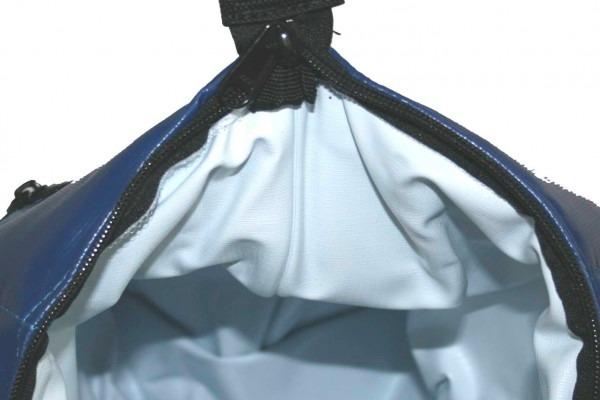 The zipper and the top of the cooler is designed in such a way that the zipper overhangs the cooler and allows the cooler to open wide for easy loading and use of your cooler.
This is a really nice feature and one of the biggest complaints about the Yeti Hopper coolers was that they were too hard to access and get inside. AO Coolers don't have this problem.
Food Grade Inner Lining
AO Coolers have an FDA-approved TPU food grade lining. This is food-safe so you can place fruits or any other food in there and not have to worry about any nasty toxins.
The inner liner is also backed by a lifetime guarantee. It is guaranteed not to break and if it does AO Coolers will repair or replace it for you.
Large External Pocket

AO Coolers has a large external pocket that extends across the entire width of the cooler.
This gives you a good amount of space to store items you want to keep dry.
Many other competitors have small tiny pockets that at best can fit a phone or wallet. AO Coolers has room for much more.
Multiple Color Options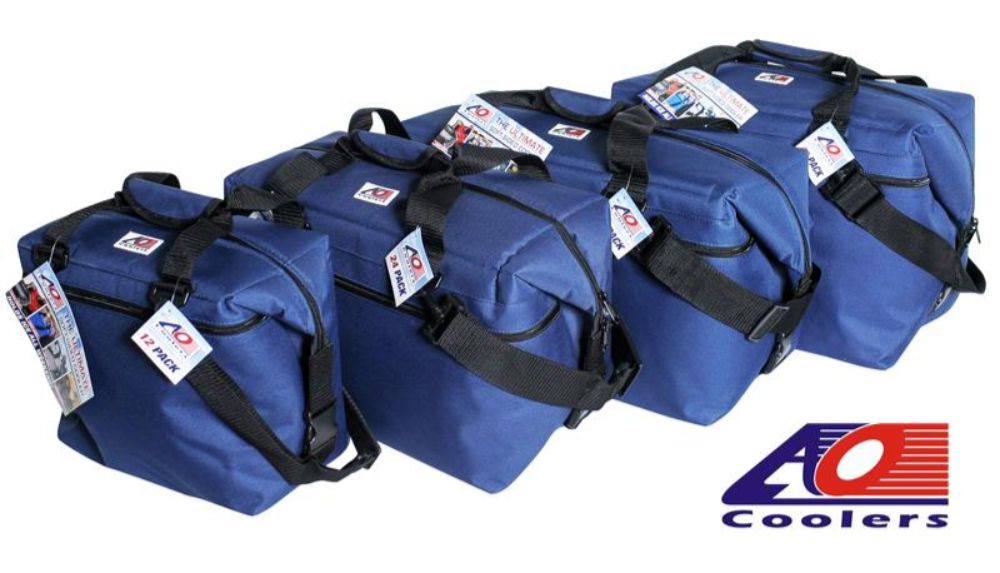 There are multiple different color options so you can pick the cooler that suits you style best:
Black
Black/Silver
Bluefin
Charcoal
Manta
Mossy Oak
Navy Blue
Red
Royal Blue
Click here to see all the color options at Amazon
Removable Shoulder Strap (Or Backpack Straps)
The duffel style bags all come with a removable shoulder strap for hands free carrying.
The backpack style cooler comes with thick padded backpack straps.
Carry Handles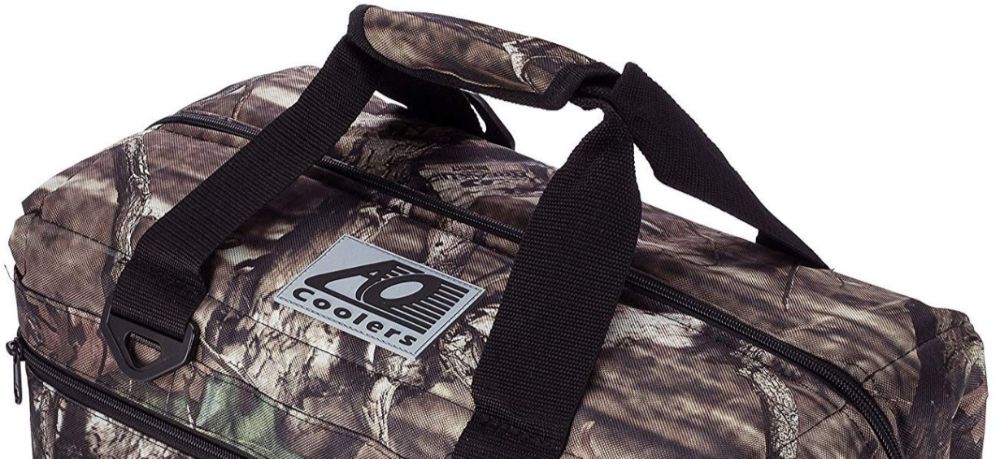 There are two side carry handles that fold upwards and meet in the middle for single hand carrying.
They attach together with velcro making it easy to carry your cooler wherever you go.
Lifetime Guarantee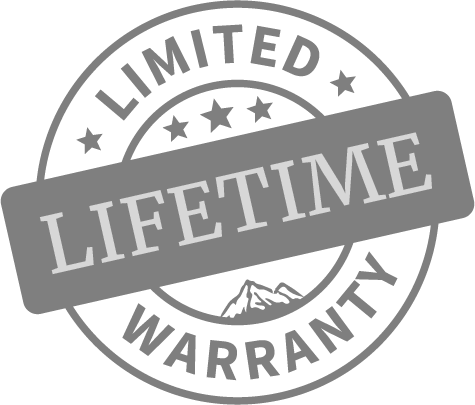 AO Coolers offers a lifetime guarantee on the inner lining and the zippers of their coolers.
Other coolers like Yeti offer a 3-year warranty or coolers like RTIC and Engel only offer a 1-year warranty. So having a lifetime warranty is a nice feature.
Tie Down Points

The coolers have tie down points so you can strap it onto your car, truck, boat, kayak, SUP or whatever vehicle you're taking it on and it won't roll around or move.
Alternatives To AO Coolers
AO Coolers offer a great cooler for a great price. If you're in the market for a budget cooler then I would happily recommend this to you.
However, maybe you're after a cooler that's a little bit different or a little more premium.
If that's the case there are a lot of great soft sided cooler options out there. I've reviewed almost every single one of them and these are my best picks for alternatives to the AO Cooler.
Polar Bear Coolers: Most Similar To AO Coolers
Polar Bear Deluxe Coolers are very similar to AO Coolers in size and design however they are completely waterproof and also have a splash proof zipper so it won't leak like the AO Coolers do.
Polar Bear coolers are also one of the best coolers at holding ice even beating out the Yeti Hopper in terms of ice retention. Click here to see my full comparison of Polar Bear coolers vs Yeti and just how much they beat Yeti by.
Polar Bear coolers are also much cheaper than Yeti coolers and will save you a good chunk of money.
They aren't quite as affordable as AO Coolers. But if you're looking for a waterproof cooler with amazing ice retention they are a great option.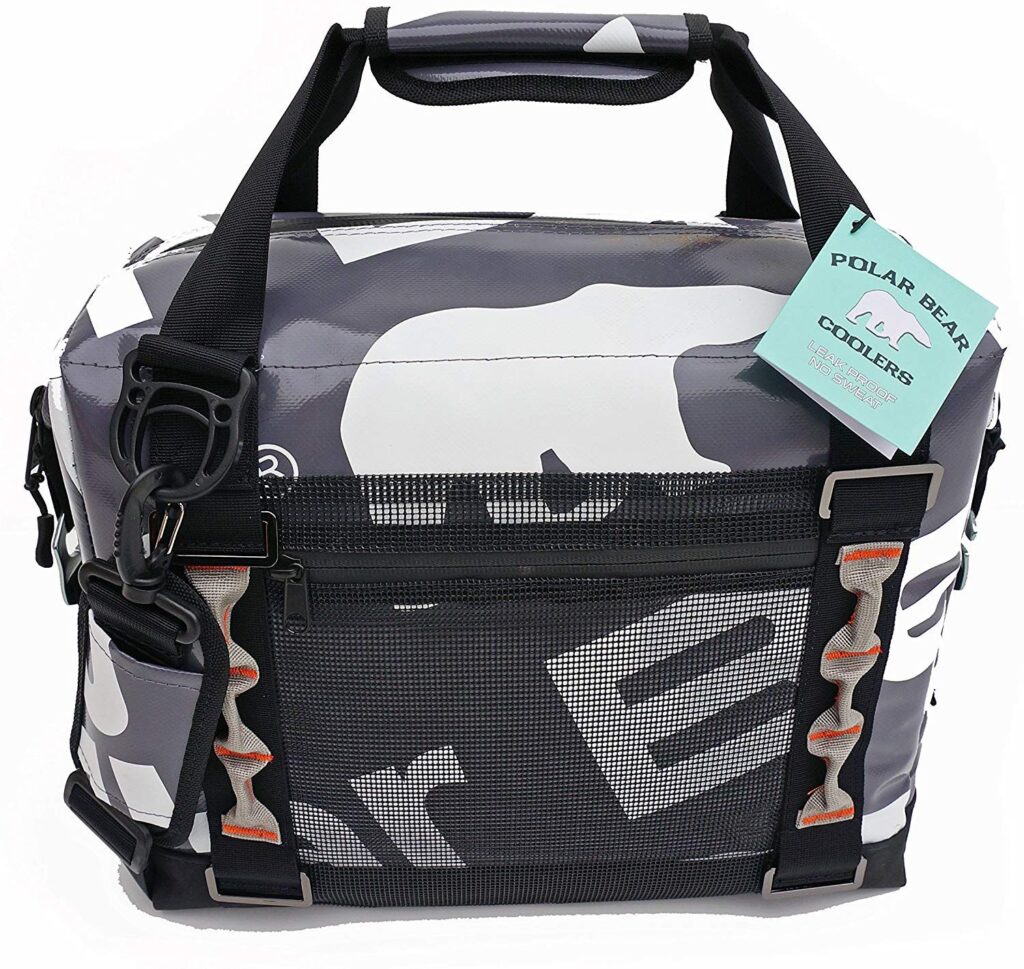 See the latest price of Polar Bear Deluxe coolers at Amazon
Grizzly Coolers: Great Value For Money
Apart from AO Coolers, Grizzly are my next pick for the best value-for-money cooler. They are slightly more expensive than AO Coolers but they are just as durable and have multiple external pockets which I really like.
I love the design of the Grizzly and it can hold ice for longer than the AO Coolers, having similar ice retention to the Yeti. Click here to see my full Grizzly vs Yeti soft cooler comparison.
The only downside of Grizzly is that, like AO Coolers, the zipper isn't waterproof.
Definitely a great soft sided cooler and one that is perfect for people who are looking for a high-quality cooler on a budget.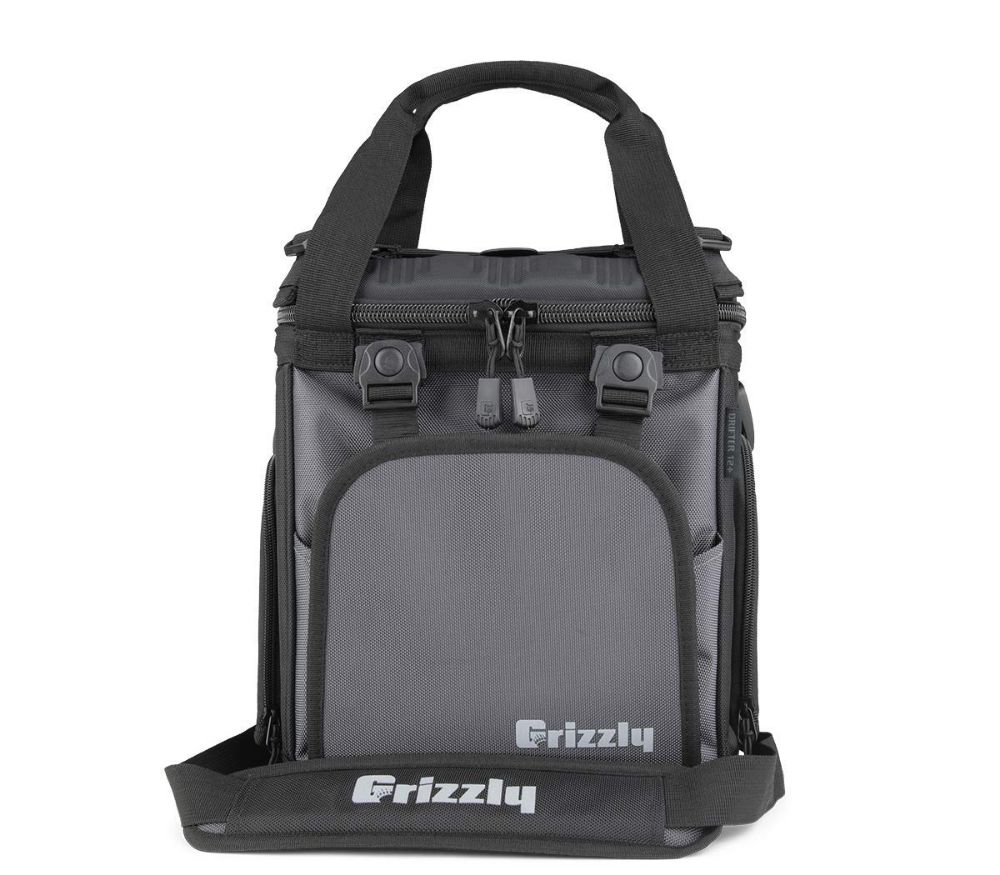 See just how cheap Grizzly coolers are at Amazon…you'll be surprised
Yeti Coolers: Best Premium Cooler
If you're looking for a cooler that is more premium and higher quality then the AO Cooler then Yeti is the biggest brand in the cooler space, and for good reason.
Yeti make extremely high-quality soft sided coolers that have 2-3 ice retention, waterproof zippers and some of the best durability of any soft sided cooler out there.
They outperform AO Coolers in almost every category – click here to read my about how AO Coolers compare with Yeti Hopper coolers – and they are overall one of my favorite soft sided coolers on the market.
They are expensive, but if money isn't an issue they are great coolers.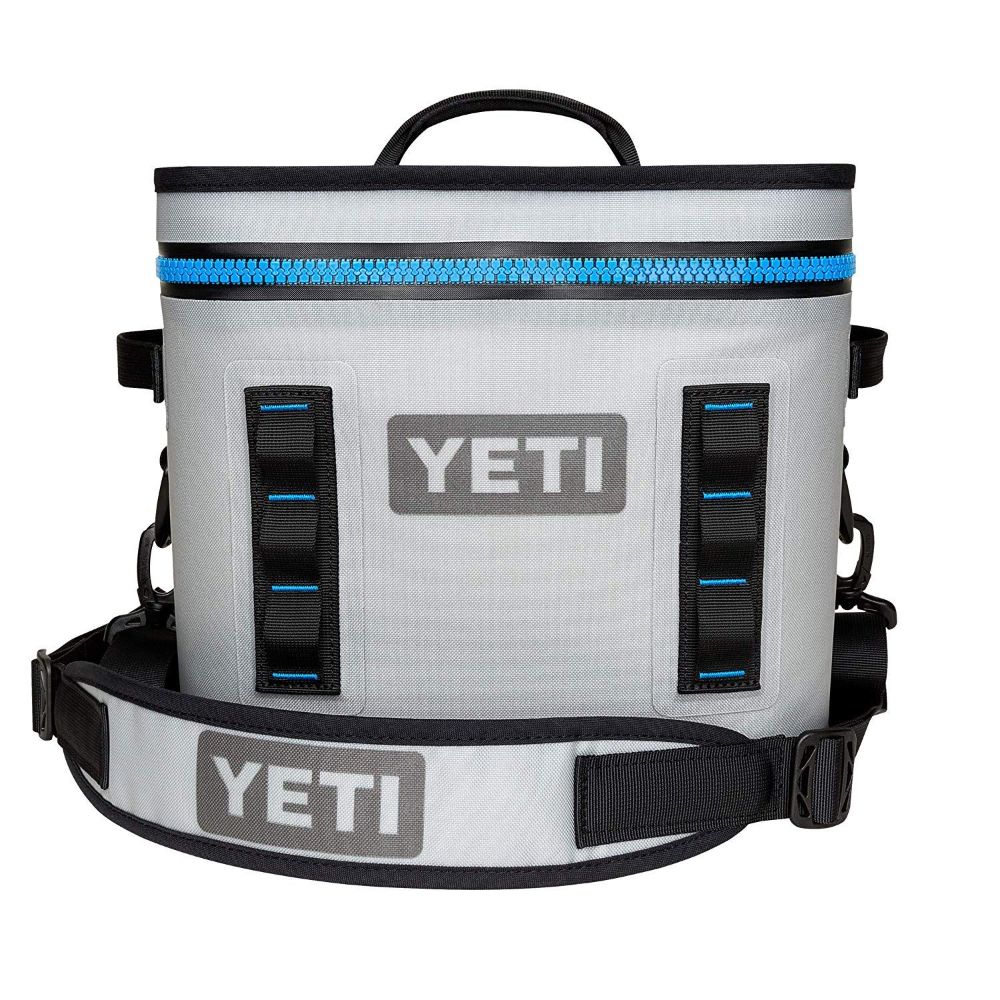 See the latest price of all Yeti soft coolers at Amazon
Conclusion: AO Coolers Are THE BEST Budget Cooler
It's pretty rare that I would so heavily recommend a budget cooler.
Usually budget coolers = bad quality. But with AO Coolers they won't break the bank but they still offer your a high-quality cooler that is durable and will last you a long time which I love.
There are some sacrifices to be made when comparing this cooler to more expensive coolers. Less ice retention, no waterproof zipper, not quite as durable etc but I feel with AO Coolers you are getting value for money.
Ozark Trail coolers are cheaper, but their quality is so questionable I couldn't recommend anyone buy them.
AO Coolers will save you hundreds compared to a premium brand cooler like Yeti or Engel but you will still get a cooler that can hold ice for 1-2 days and that is durable enough to handle whatever you throw at it.
If you're on a budget then AO Coolers tick all the boxes and I'm happy to recommend them.
If you want to buy an AO Cooler then simply click my affiliate link below to see the latest prices at Amazon: